Another day, another random woman linked to Locky Gilbert.
After we published pics of The Bachelor himself out partying with a blonde gal in Perth on Sunday, a (now deleted) TikTok has gone viral of an Aussie travel blogger claiming she's been DMing with Locky over on Instagram.
The TikTok, posted by Travels of Claire, featured the brunette flashing a screenshot of their private chat as a rap song about secretly messaging somebody behind the back of their 'other hoes' played.
As expected, it caused a bit of a stir across social media, so we got in touch with Claire to find out when exactly Locky was sliding into her inbox.
[WATCH THE DELETED TIKTOK HERE]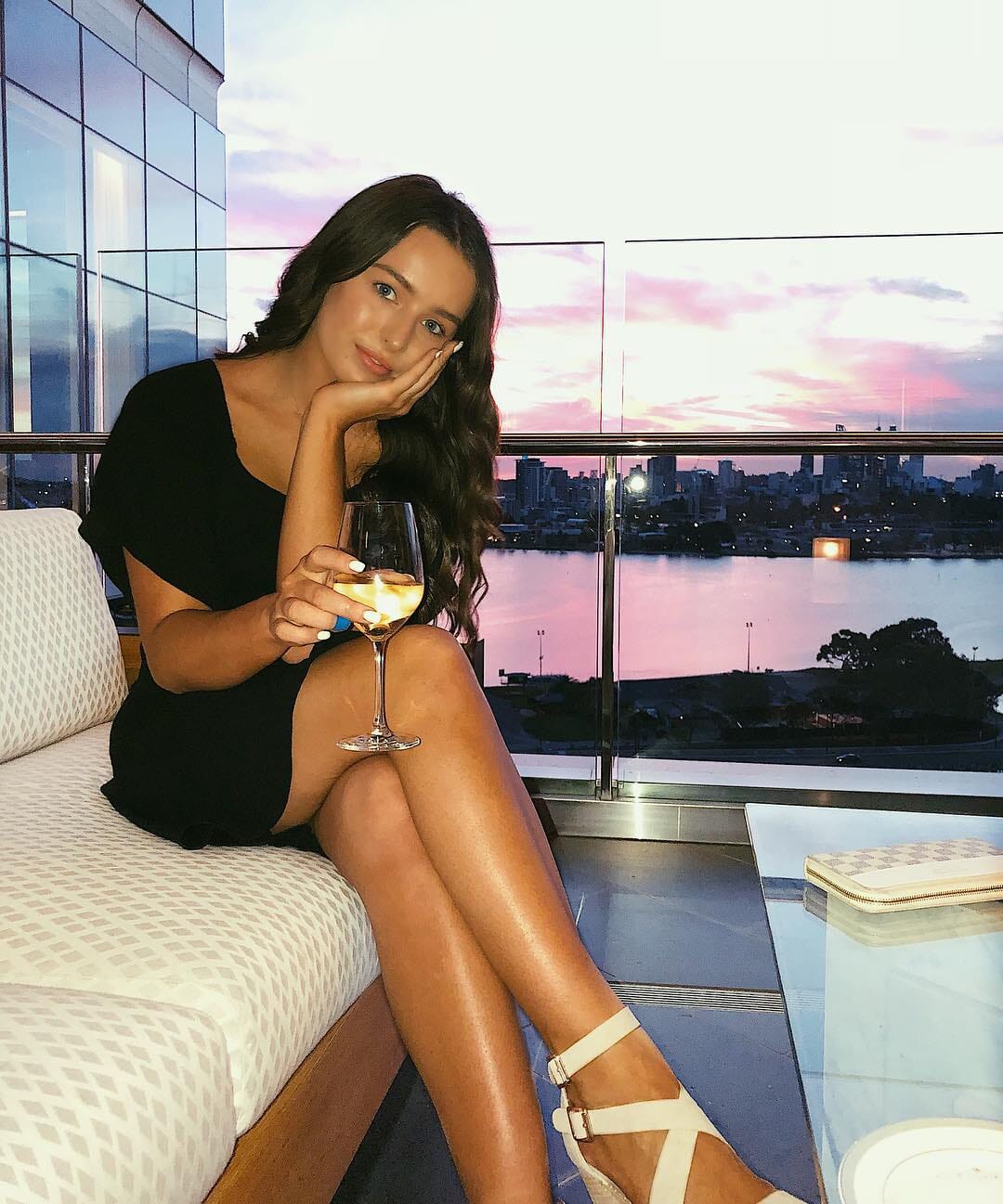 Here's what she told us:
'We were chatting before The Bachelor and around the time of Survivor [airing] … And then out of respect for the girls on the show, I stopped chatting. We were planning on catching up, but then when it all got announced he was [doing The Bachelor] there was really no point continuing to chat anymore … He suggested I go on the show as an intruder. Definitely wasn't my idea … I wasn't going to go on it.
'I would never in a million years want to undermine what he is doing on the show and any connections he is making with girls there. They are all absolutely beautiful and I'm sure some have an amazing connection with him. I would never want to step on any toes.'
View this post on Instagram
So to summarise: Locky and Claire were chatting around February as Survivor aired, she then cut communication when he was announced as The Bachelor in March, despite him apparently inviting her to join the cast as an intruder.
It turns out Locky was messaging a couple of other girls around this time too, click here for more on that.