Jojo Zaho was the first queen to be eliminated from season one of RuPaul's Drag Race Down Under, but she isn't bitter about it.
In fact, the performer looks back at her short time on the show with nothing but pride.
Speaking to The Wash at the season one premiere at the Sydney Opera House on Friday, Jojo explained that the whole experience was slightly surreal, and that it was 'an honour' to represent her Indigenous background.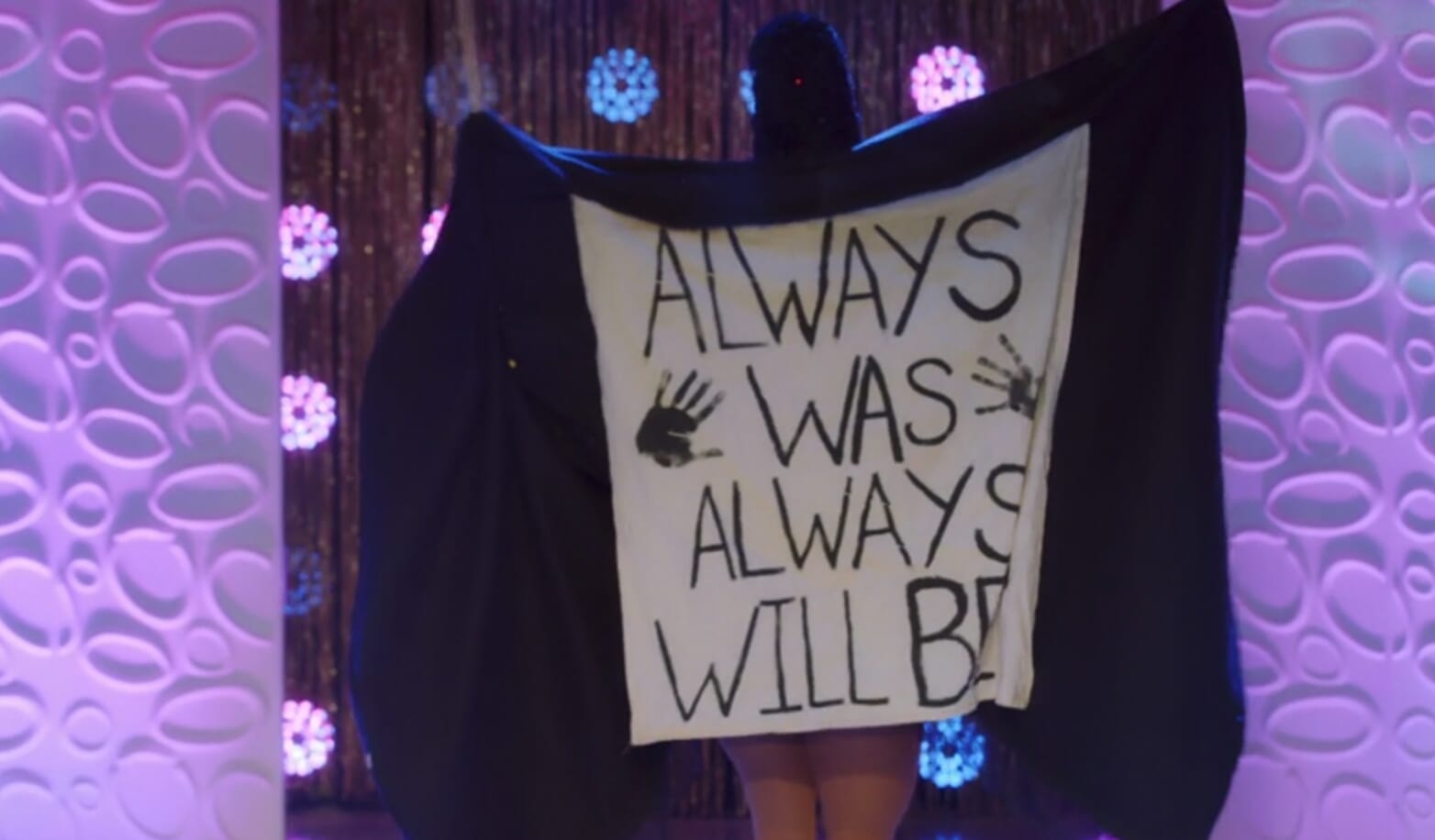 Here's what she told us:
'It was amazing and something I'll cherish for the rest of my life. It's end game for any drag queen. It is the goal, and now Drag Race is Down Under it's an achievable goal. It's such an honour to represent my Indigenous background and culture as well, it was such an amazing opportunity.
'I still can't comprehend that I actually saw RuPaul and Michelle Visage and talked to them. It's like I experienced the whole thing through a VR Headset. I can't explain it. I love it so much, and they're both absolutely lovely, warm and humble.'
View this post on Instagram
During the first episode's hometown runway, Jojo surprised the judges with her powerful look.
'I am serving you Aboriginal empire, channeling Marie Antoinette – and I've got a giant, giant surprise on my dress that I'm going to surprise the judges with,' she said, before taking to the runway.
As she then turned around, her ensemble read 'always was, always will be' across the back.
Jojo explained afterwards: 'Australia will always be Aboriginal land, sovereignty was never ceded. Always was, and always will be.'
Stream RuPaul's Drag Race Down Under on Stan