Initially known for her time on The Honey Badger's season of The Bachelor, Brittany Hockley has since made a strong name for herself through her huuuge podcast Life Uncut with Laura Bryne.
And these days, Britt is using her platform to document a different type of journey: falling pregnant, rather than finding love.
At just 33, Britt was told she had around a 15% chance of conceiving naturally. She has always dreamt of having four children, but had no plans to start trying 'for another 10 years'.
Which prompted her to freeze her eggs.

'I wanted to know that I would have the option down the track if need be… If the time comes on, I can't fall pregnant naturally. There's a weight off my shoulders that I know that tucked away on ice, some little baby Brittanys that are waiting to be created. If I use [my eggs] in 10 years at 43, they will still be at the health of a 33 year old egg,' she explained on Life Uncut, encouraging fans to be 'be in charge of your fertility journey'.
'I know a lot of people out there right now that are single …. they think life's plan is not to have children, that is completely incorrect.'
Britt had 18 eggs retrieved and 15 eggs frozen, which was "beyond anything [she] could have hoped for".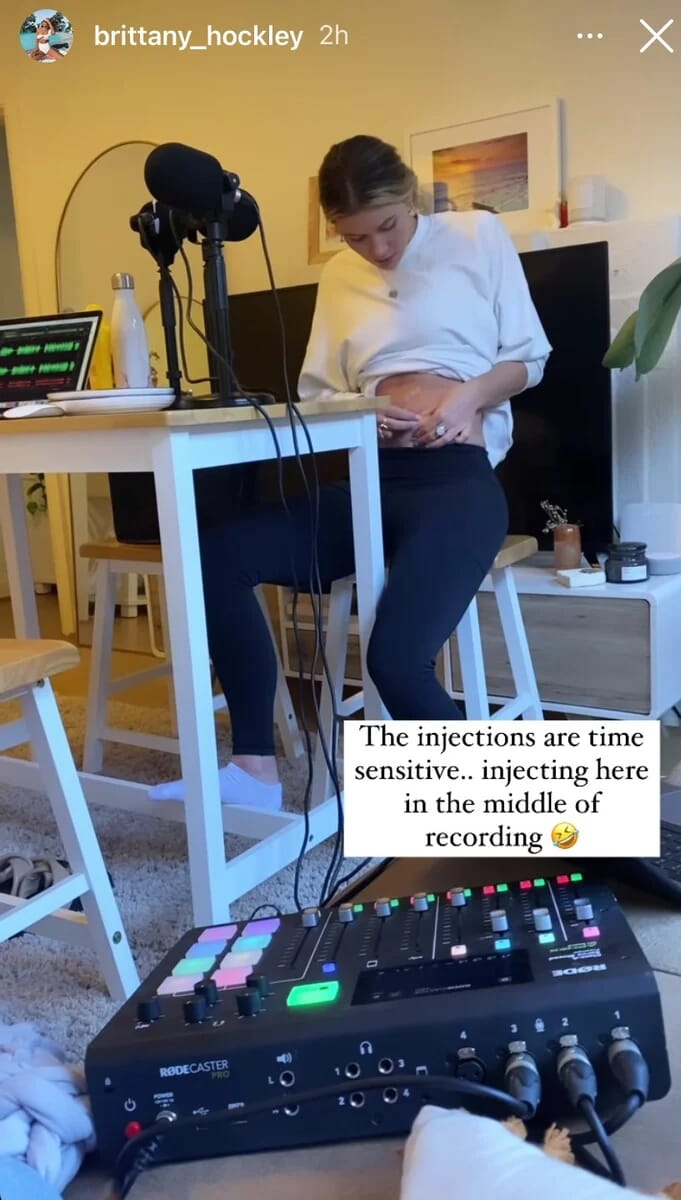 Britt is currently in a relationship with hot shot tennis player Jordan Thompson. However, she actually made her decision to freeze her eggs the morning before meeting him. Talk about fate.
If Britt's openness didn't make her enough of a bad b**ch, she's now started showing her followers her daily routine of injecting herself with a needle to stimulate hormones. If you have a fear of needles (like me) you might cringe at this, but for the thousands of women going through the same process, it's incredibly reassuring.
Good luck to Britt on this exciting journey!