It's been one year now since 'shy bride' Connie Crayden found fame on Married At First Sight.
And following her journey to self-love on the show, the marine biology student hasn't lost any of the confidence she walked away from husband Jonethen Musulin with during the finale.
On Friday, Connie debuted an edgy new look on Instagram – and looked almost unrecognisable from the woman Aussies watched on TV last year.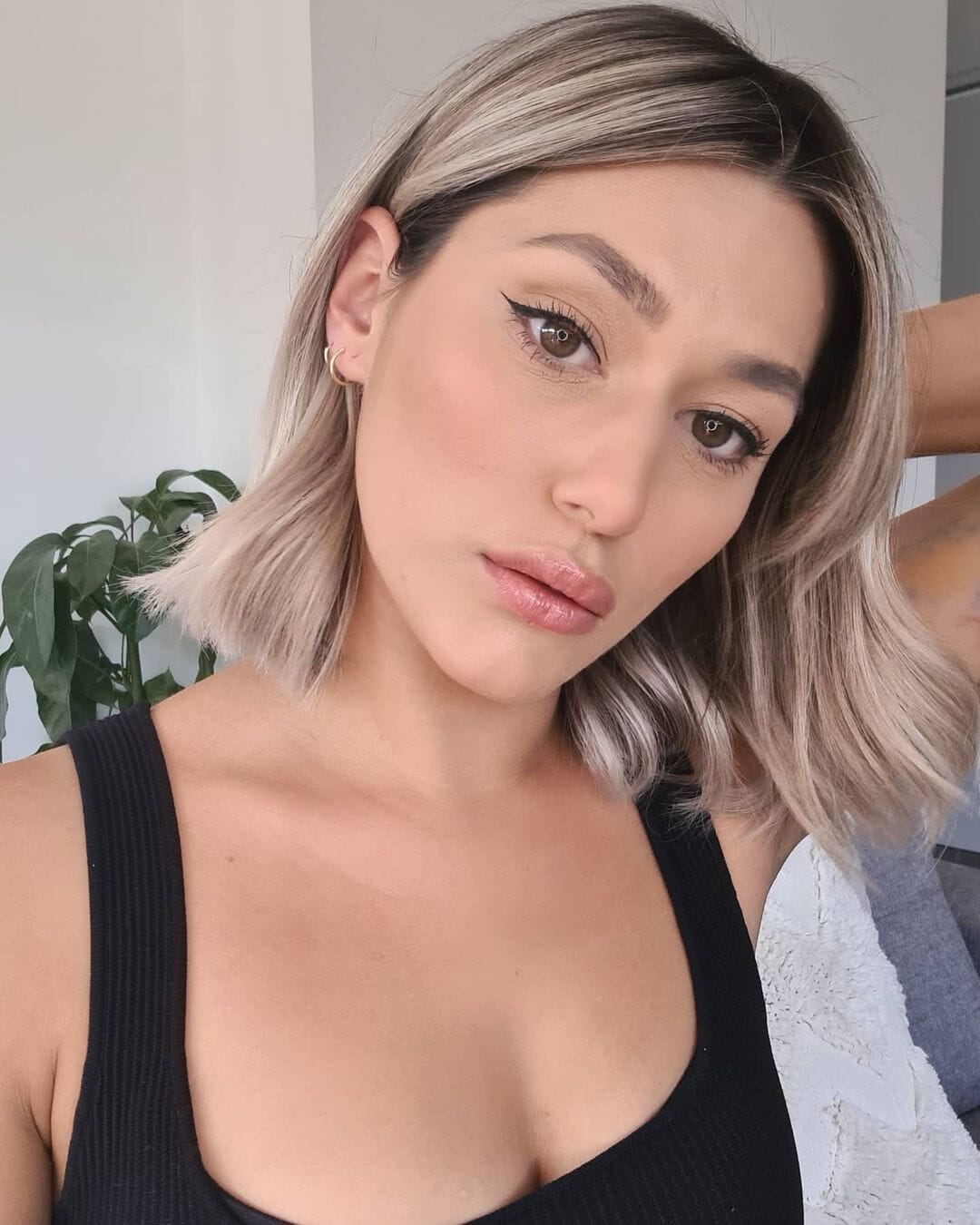 Connie has ditched her long brunette hair in favour of a sleek blonde bob, and looks fantastic.
In her selfie debuting the new look, the student also opted for a glamorous makeup palette, complete with a winged eyeliner and peach lips.
'You know some magics about to happen when the blonde wizard Jorge gets his hands on me,' she captioned the pic, tagging salon komotis.j.
Meanwhile, other stars from her season who have transformed their looks since appearing on the show include Tash Herz (click here to see her new look) and Ivan Sarakula (click here for his).