Last week, we revealed that The Bachelorette's Becky Miles had taken her secret boyfriend home for the holidays – but she failed to reply to us when we asked if she'd like to comment on this, or her interesting history with her new man. 
The 30-year-old has now confirmed our story to The Daily Telegraph, but failed to mention they 'first started dating in March, but she dumped him for the show' which is what we're told.
'I have been hanging out with someone fantastic and it could be the one so I guess I am just really looking forward to seeing what 2021 brings. We are just taking things slow. After the show, it was such a whirlwind so I am happy getting to know him,' Becky told the publication on Tuesday.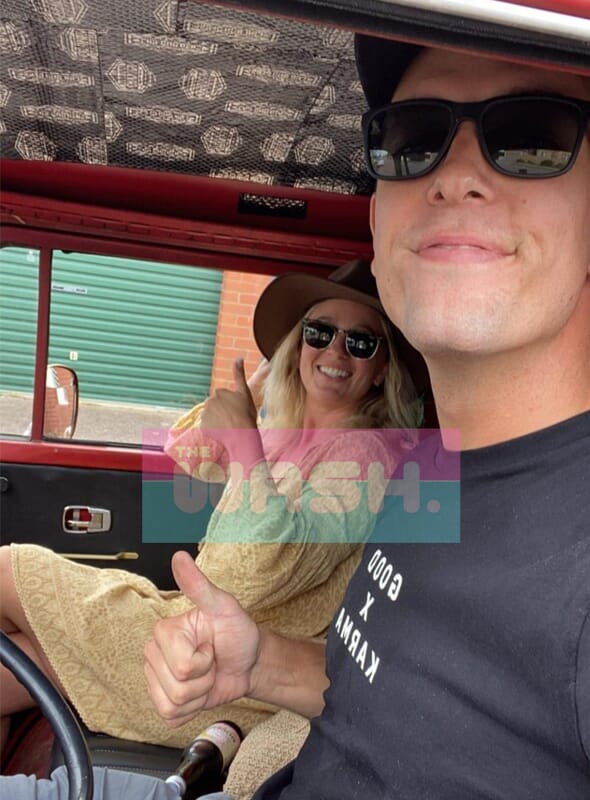 We're told that Becky initially started dating James in March, but broke things off to do The Bachelorette in July with sister Elly instead.
Speaking to Woman's Day in October, Becky said: 'I was casually dating someone before the show, which was for a short amount of time. He was a great guy, we have great respect for each other. When I told him about this opportunity, I tried to be as honest as possible, we left on a good note.'
We messaged Becky on Thursday for clarification that James was the mystery man she was dating before the show, but still haven't received a response – instead, she's confirmed they're together to The Daily Telegraph on Tuesday, but the detail about their past was left out.
As we initially said last week, we are more than happy to update our articles if Becky wishes to reply to us and set the record straight, but we are confident with our source if she chooses not to.
Becky reconnecting with James comes after her Bachelorette ex-boyfriend Pete Mann recently confirmed he's now back with the woman he was dating before the show.