There aren't many things you can guarantee in life.
But Sportsbet odds accurately reflecting the pre-recorded outcome of an Australian reality show is pretty much one thing you can count on.
Which is why it seems all but certain that The Queen will win The Masked Singer.
After the finale was filmed in Melbourne earlier this week, the bookmaker's odds quickly changed – suggesting there may have been a couple of leaks coming from the closed set of the Channel 10 show.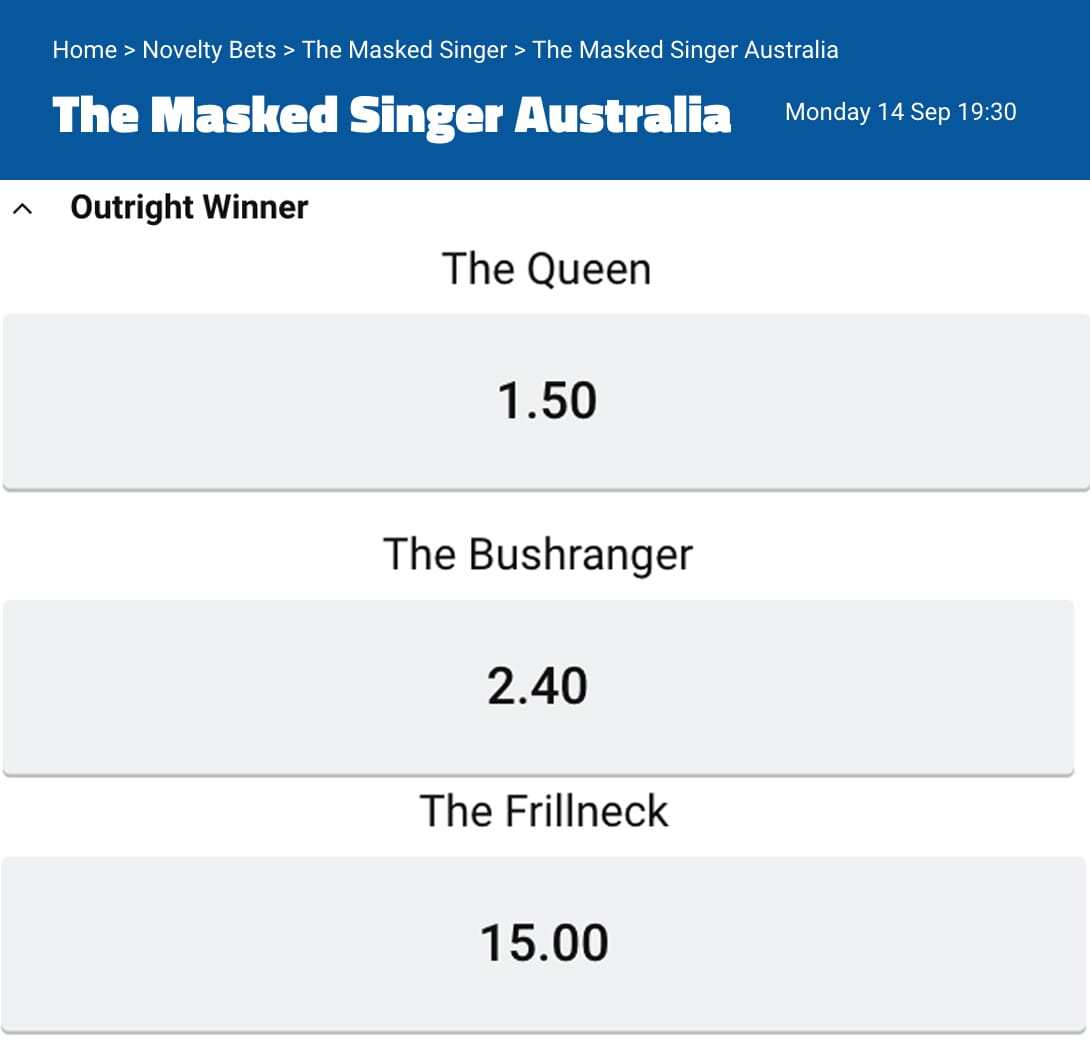 At present, Sportsbet have The Queen coming in 1st with odds of $1.50, The Bushranger in 2nd with odds of $2.40 and Frillneck in 3rd place with odds of $15.
BTW if you're wondering who the celebs behind The Queen, The Bushranger and Fillneck are, click here to see our previous article. 
Drop us a follow at @TheWashOnline on Instagram while you're at it.