Two people will leave The Bachelorette tonight.
Adverts for Thursday's dramatic episode show Elly and Becky Miles raging about one of their contestants, before then ordering the mystery bloke to go home – and the other apparently quits of his own accord.
Rather than wait until 8:30pm to find out which bloke they force to leave, he's outed himself on Instagram, hours before the scenes air on TV.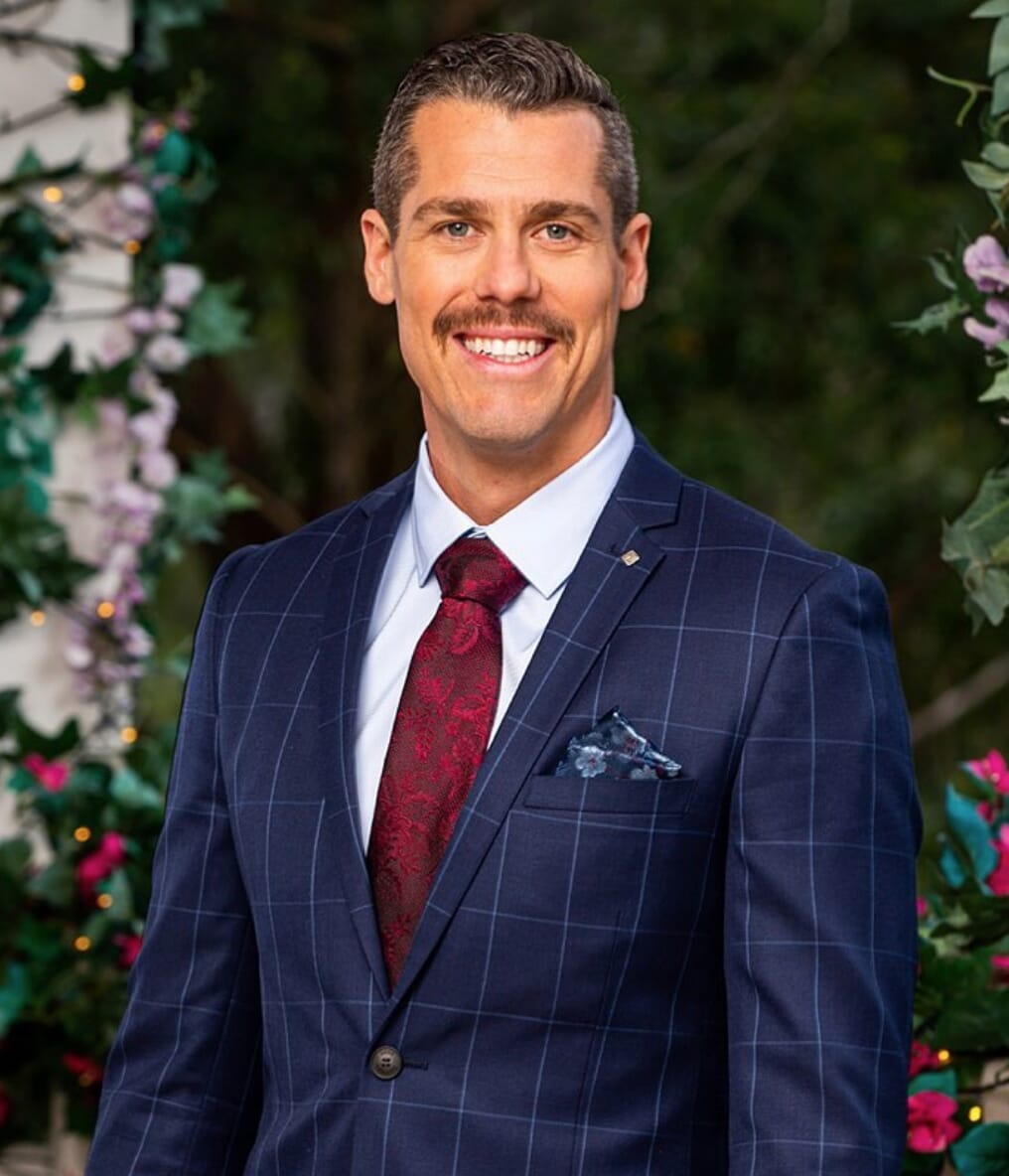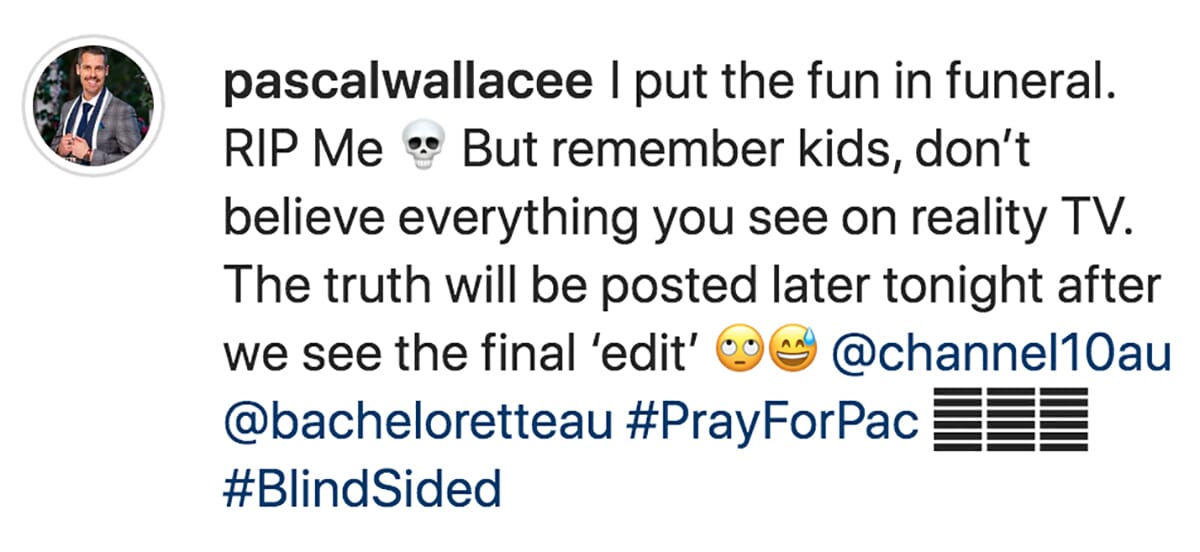 The mystery man is Pascal Wallace.
Here's what he captioned his promotional picture for Thursday's episode, making it clear he won't be around much longer, and hinting what will air on TV won't necessarily be accurate:
'I put the fun in funeral. RIP Me. But remember kids, don't believe everything you see on reality TV. The truth will be posted later tonight after we see the final "edit"'. 
PS: We'd take a guess and say the second guy that leaves during Thursday's episode is Harry Harris, following this story here.