The Bachelorette's Pete Mann is being mercilessly trolled on Instagram, after Becky Miles revealed he dumped her after three days via FaceTime.
And it looks like things are about to get worse.
As the comments continue to flood in on Pete's personal page, his first post-show Instagram endorsement has emerged – and it appears to be making light of his split with Becky.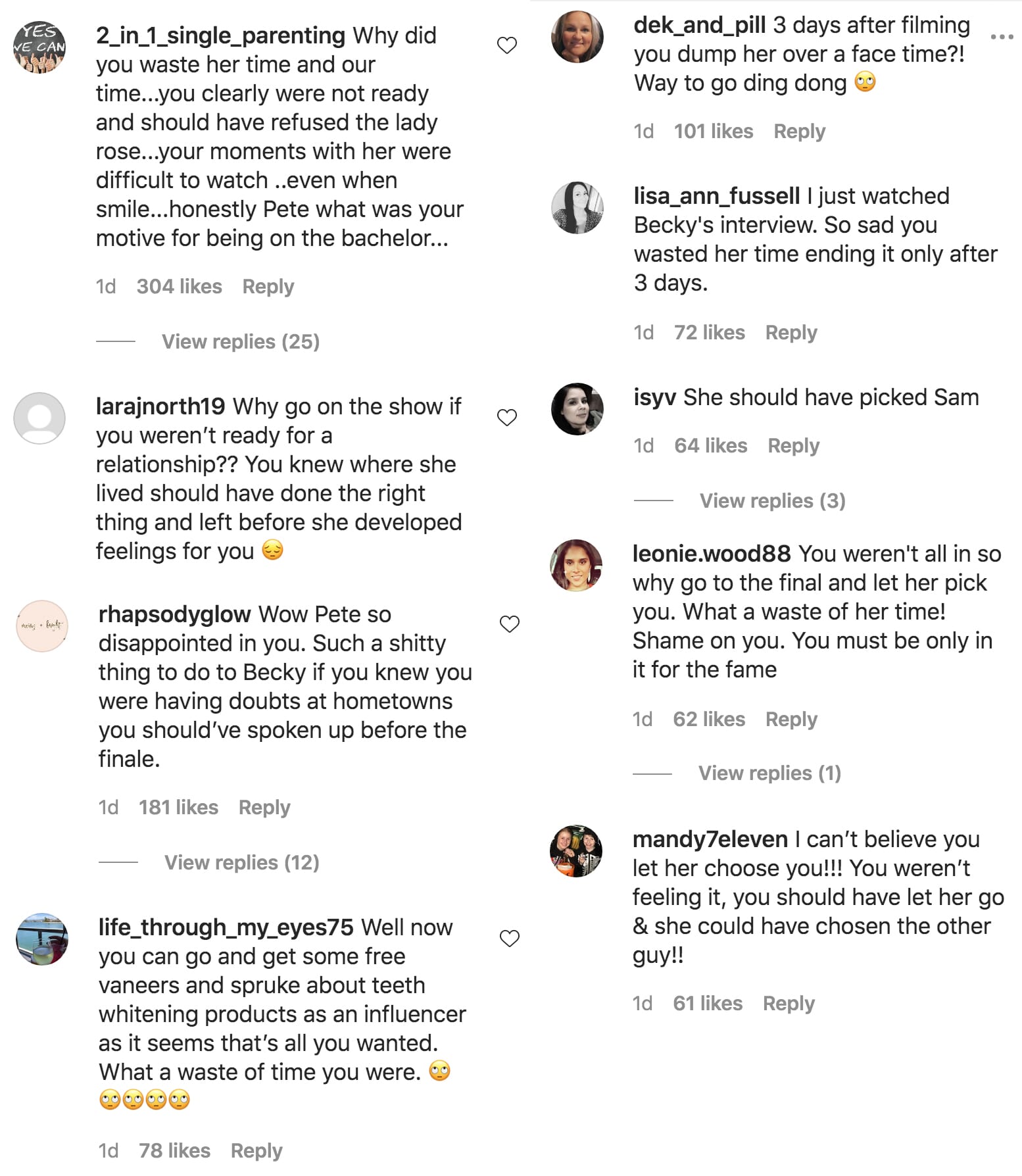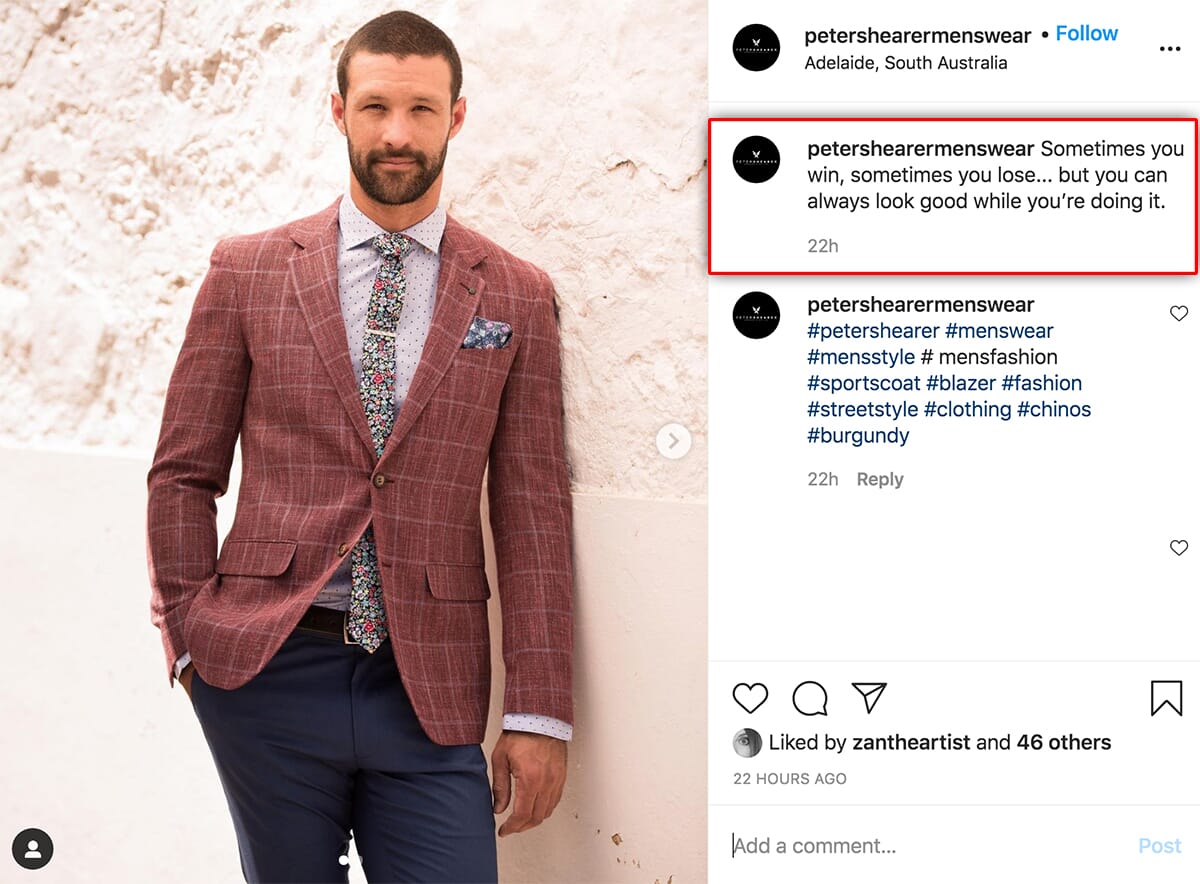 On Friday, hours after Becky broke down on the radio, Peter Shearer Menswear shared a professional picture of Pete modelling one of their suits, with a very suss caption.
'Sometimes you win, sometimes you lose… but you can always look good while you're doing it,' the brand wrote, seemingly using Becky's heartbreak to promote their designs.
It's worth noting that Pete's shoot was likely shot some time ago, but the timing of it only going out now isn't a great look for him.
Also, for what it's worth, The Wash has been told by numerous sources that Pete genuinely went on the show looking for love, but we guess things didn't work out as he planned and it possibly got to a point where it was too late to back out?
We're also told he's now left Adelaide for a while to let things blow over, and is keeping a low profile in a small coastal town over in South Australia.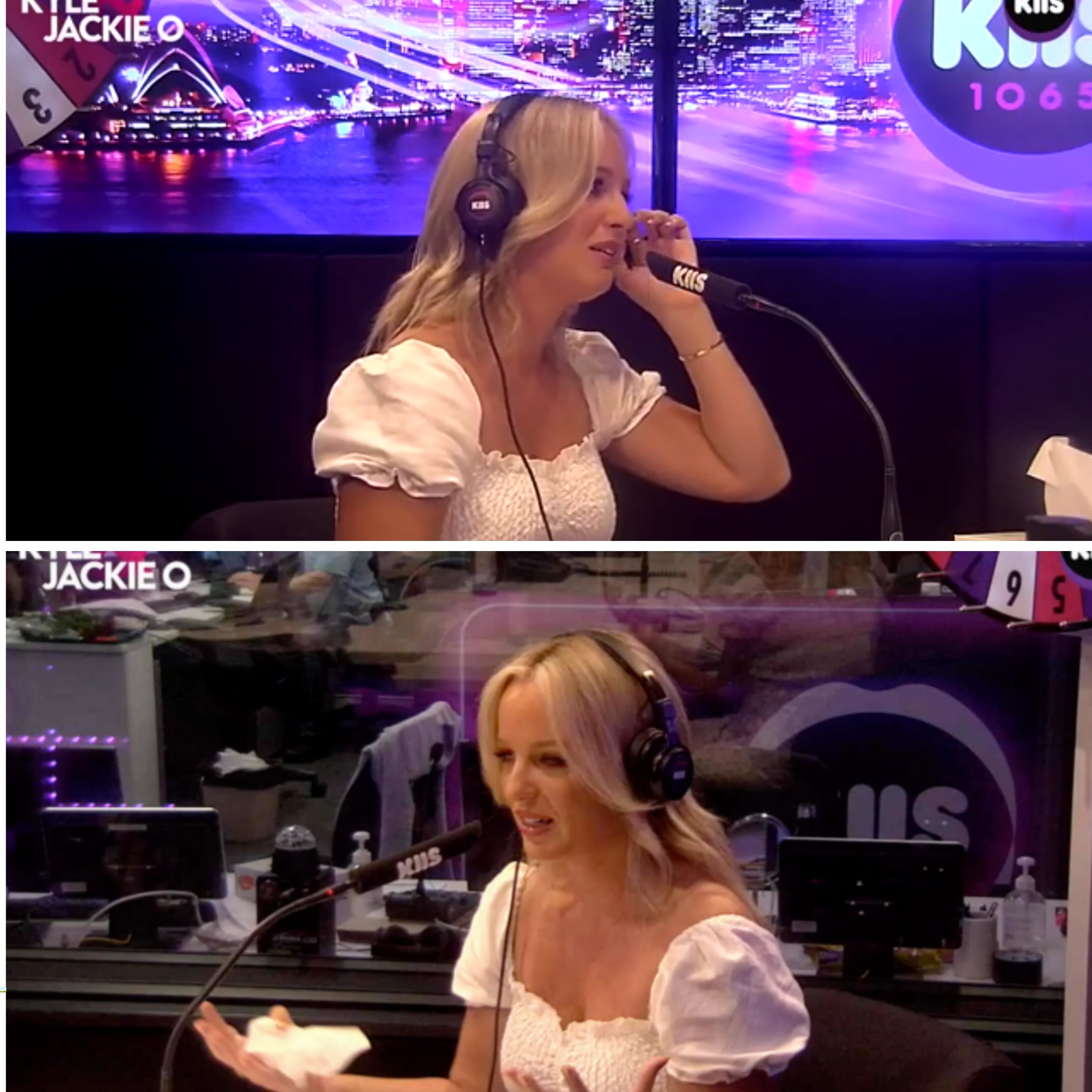 Pete announced his split from Becky on Instagram with a brief statement on Friday morning, shortly before she went live on the radio.
Here's what he wrote:
'The Bachelorette was such an amazing experience and one I'll always remember. I came on this show to follow my heart and find love but unfortunately in the end true love was not meant to be. Becky is a wonderful woman and I wish her nothing but happiness in life and love. It is truly what she deserves.'
You can read her side of things on this link here.