Warning: This article contains spoilers 
Frazer Neate has been rumoured to win Elly Miles' heart on The Bachelorette since long before the show even started airing, with the bookies' hard-to-argue odds backing this theory up.
And if we weren't already convinced that the 28-year-old goes all the way, we are now.
Over the past couple of days, a screenshot has circulated claiming Frazer let a little too much slip at a wedding in Queensland in mid-September, with the timing of what he told people kinda confirming he at least made the final.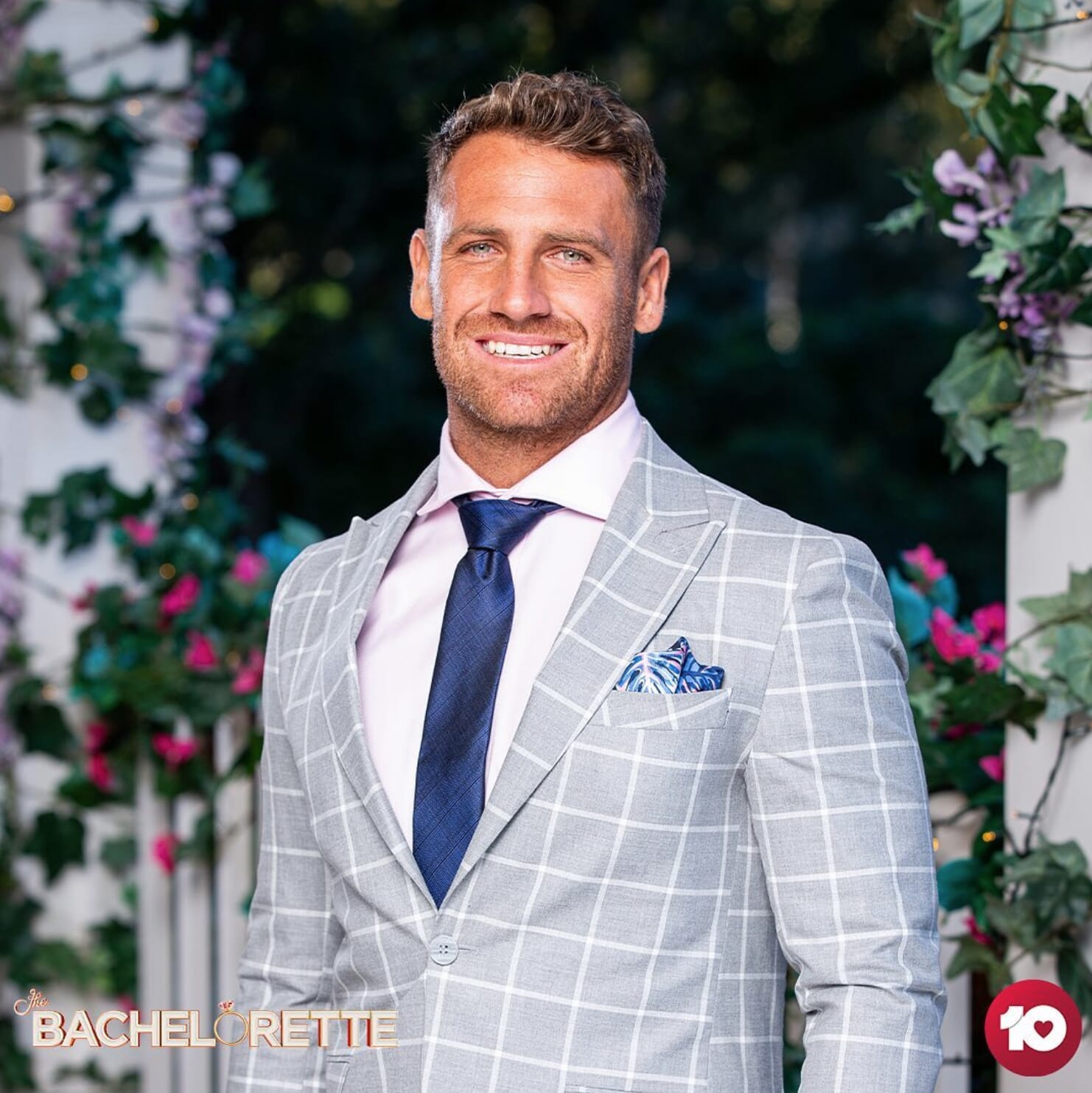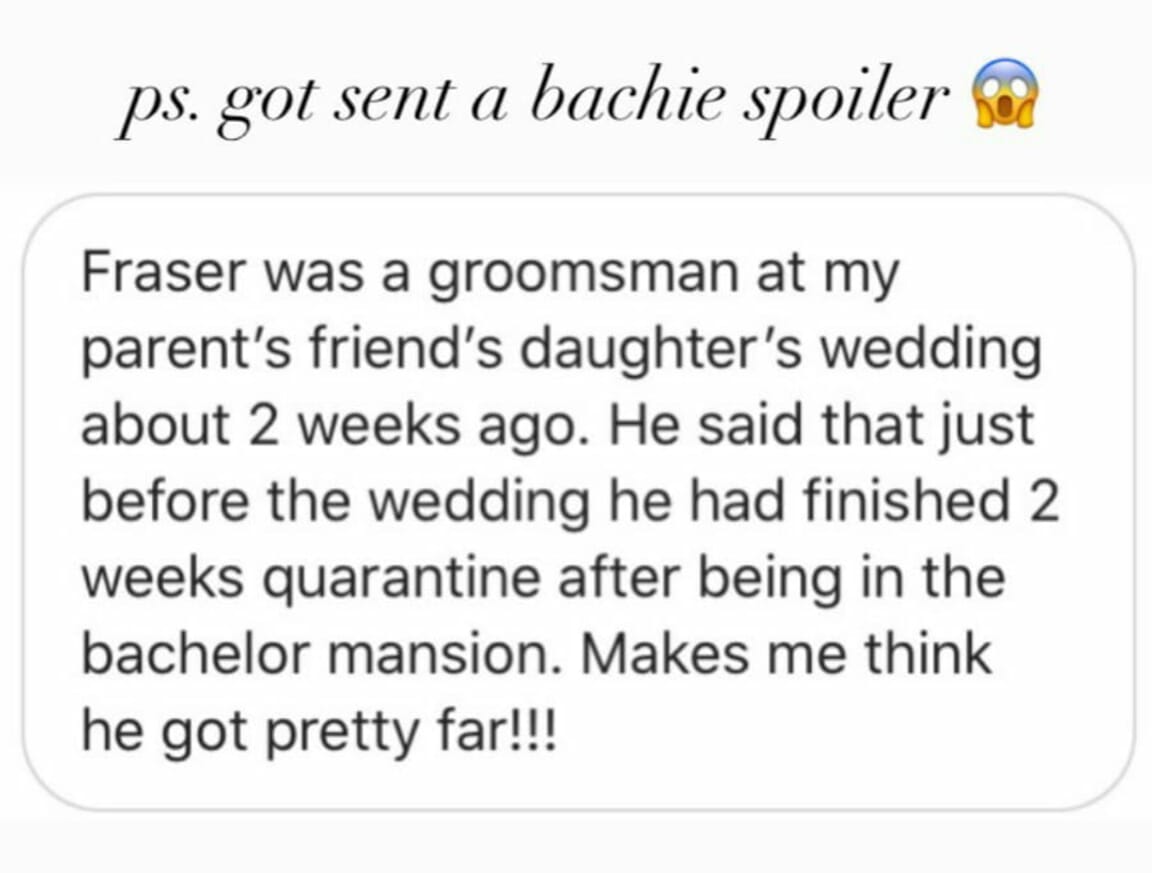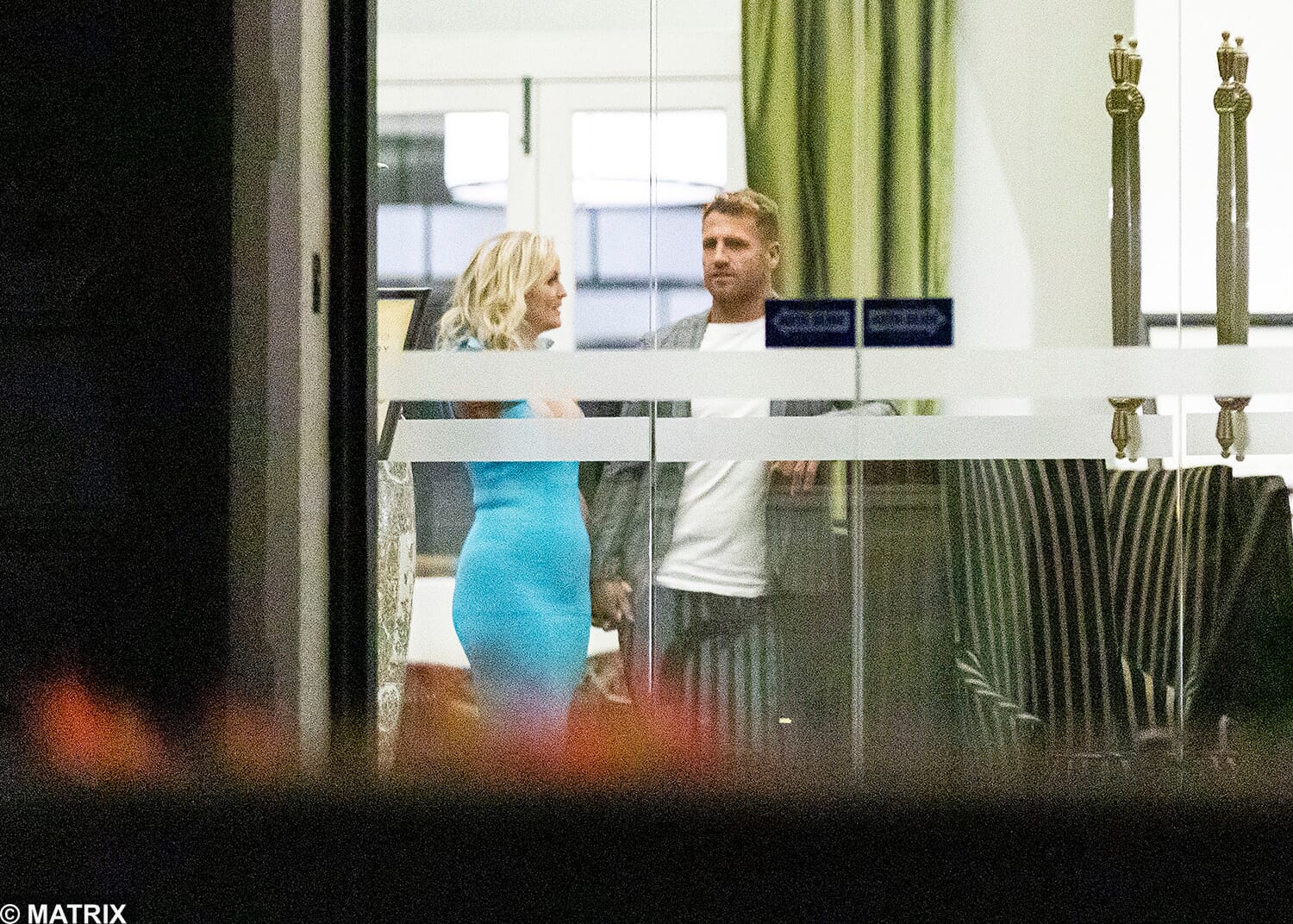 Here's what is going on…
On October 7, micro-influencer Katrina West shared a screenshot of a direct message she received from somebody that recently met Frazer at a wedding.
The person who sent the message claimed that at the wedding (which was around the third week of September), Frazer told people he'd 'just finished two weeks of quarantine' after returning home after The Bachelorette, meaning he left the show around the first week of September.
And as some of you super-sleuths will know, Elly and Becky filmed their finale during the first week of September; meaning Frazer made it that far.
'Fraser was a groomsman at my parents' friend's daughter's wedding about 2 weeks ago. He said that just before the wedding he had finished 2 weeks quarantine after being in The Bachelor mansion. Makes me think he got pretty far,' the leaked message, which is now circulating, said.
Obviously this is not confirmed, but once you work out the rough dates of the wedding and Frazer's hotel quarantine alongside when the finale was filmed, we're convinced he wins.