The Bachelorette's long-distance lovers Elly Miles and Frazer Neate reunited on Friday night, after he flew into Newcastle for a weekend together.
However, their brief reunion did little to silence speculation they may be prolonging a split announcement to protect the dating show, and so this year's season wasn't a waste of time.
Despite only having a little bit of time together, many fans think it's a little suss how they decided to spend the weekend, with a lack of gushing posts, couple selfies or public displays of affection.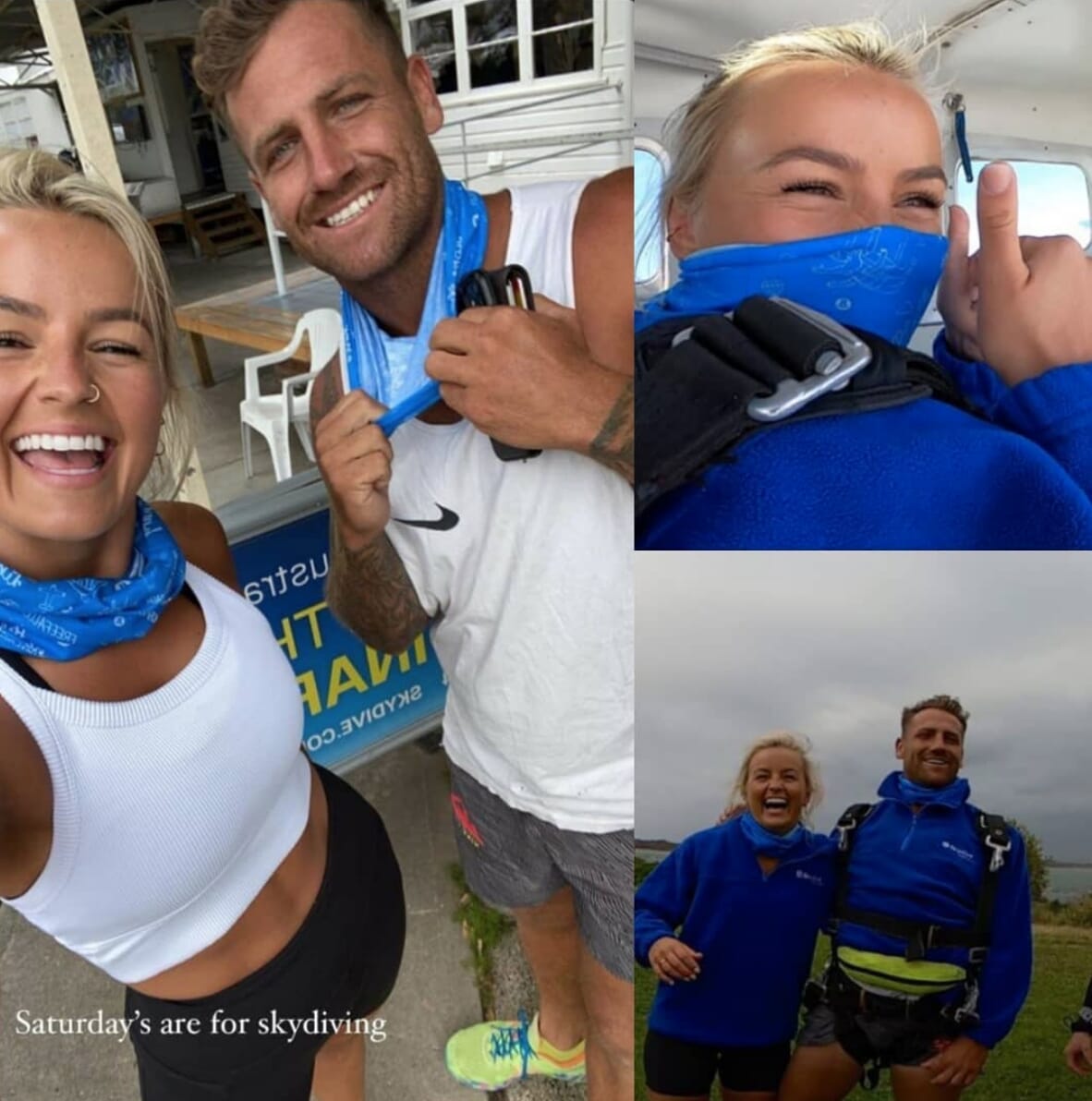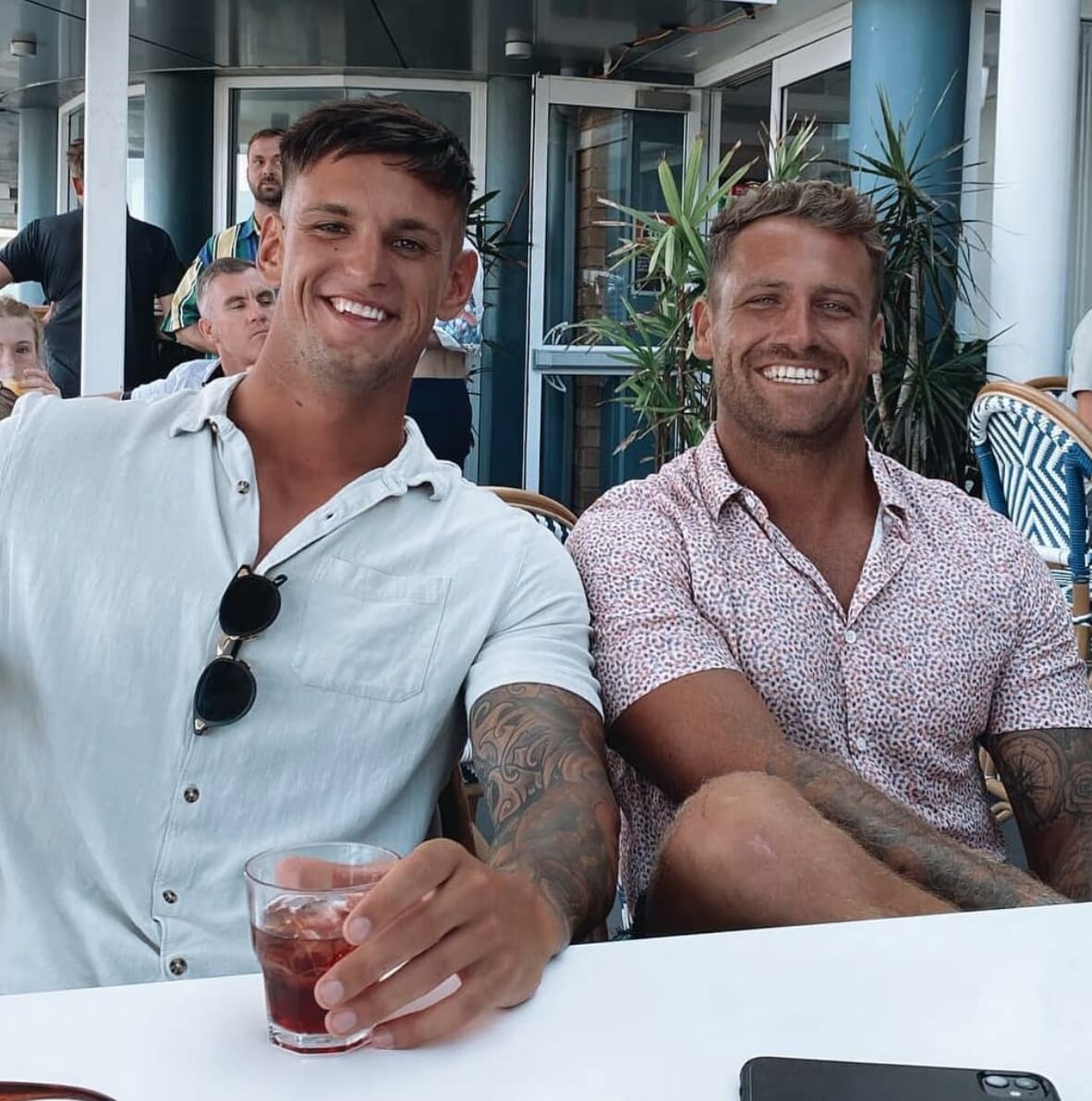 After flying into Newcastle on Friday night, Elly and Frazer then shared a series of posts doing a skydive together on Saturday morning.
Rather than following their adventurous start to the day with a romantic date night, Frazer later went out for beers with runner-up Joe Woodbury at one bar – and Elly went out for drinks with her girlfriends at another venue.
On Sunday afternoon, Frazer then shared a pic from Newcastle Airport as he prepared to board his flight back from to the Gold Coast.
Weekend together over.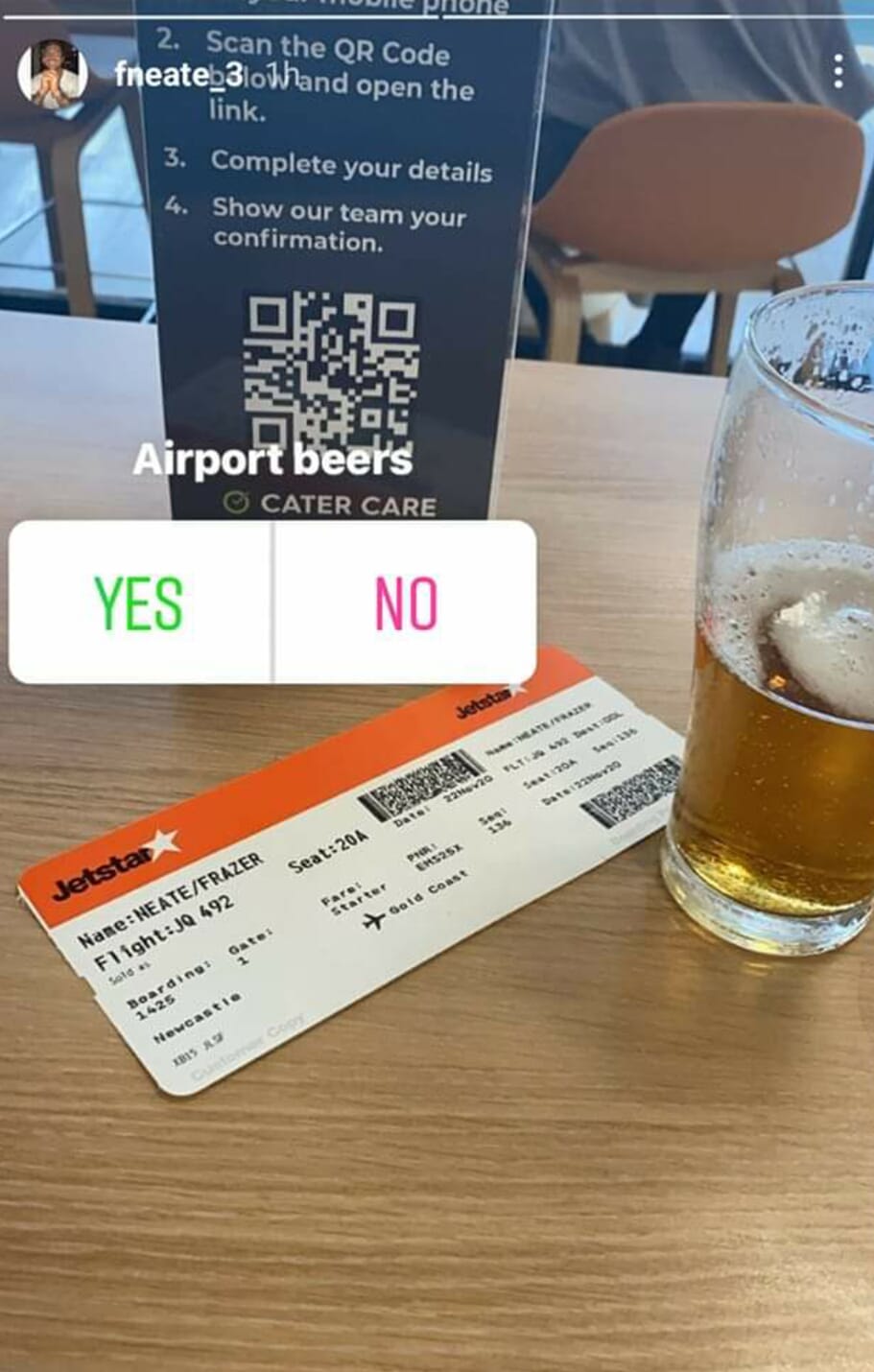 Many fans are speculating that their lack of posts together may mean all isn't well, but there may be a much simpler explanation than that.
It's possible that Elly and Frazer simply aren't the type of people to constantly be gushing about each other on Instagram, and now the show is over, they're no longer required to publicly share all aspects of their relationship with fans.
Meanwhile, other fans are speculating they may following the mysterious "winners' contract" – which apparently 'requires couples to pretend to be together for at least three months'.
We recently did a full investigation into whether this is a thing, which you can read here.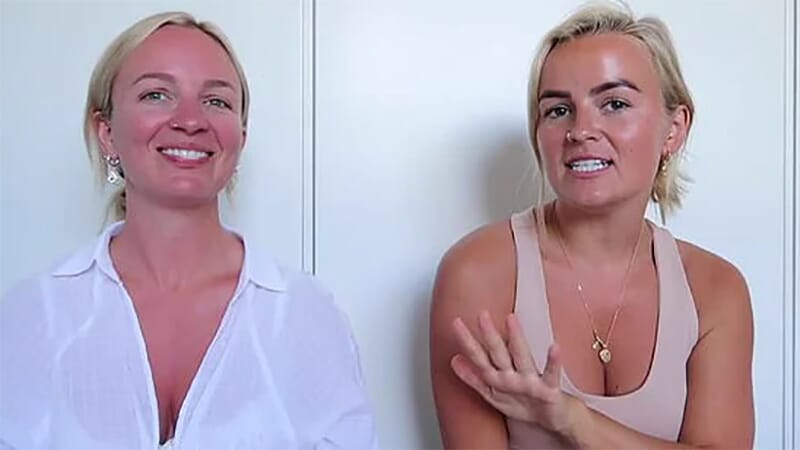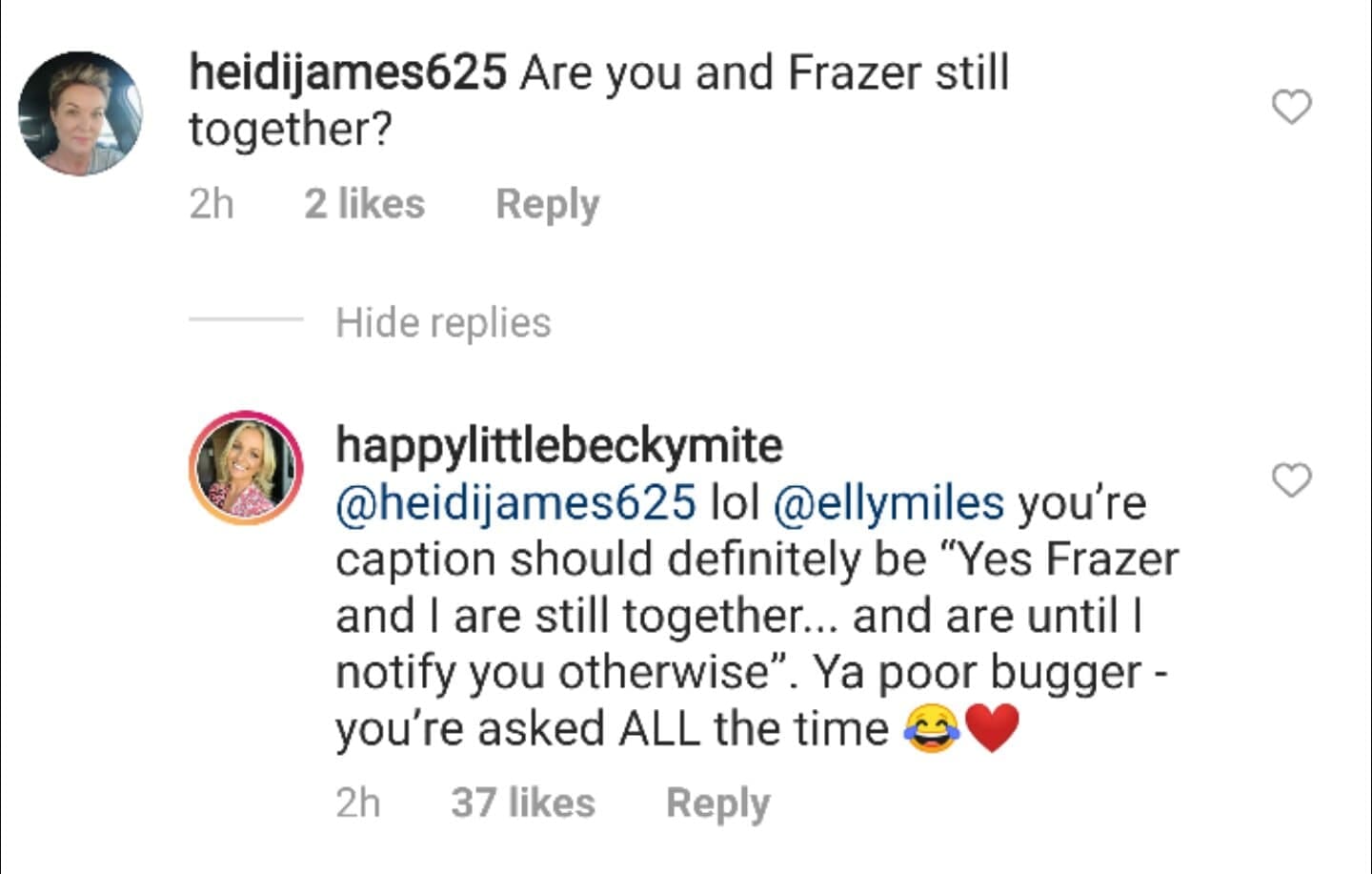 Last week, Elly shut down the persistent split rumours the couple face during an Instagram Q&A with sister Becky.
'Frazer and I are still good! We're still together. I'm going to move to Queensland in January – that's the plan,' she told fans, when asked about their relationship status for the millionth time.
What do you think is going on?