Ab Sow quit The Bachelorette during Wednesday's cocktail party, rejecting a rose from Becky Miles, saying he 'doesn't feel like the right person' for her.
However, Becky has since claimed he actually quit the show for a whole different reason, and it was apparently nothing to do with his lack of connection towards the beauty.
Speaking on The Babble podcast on Friday, Becky explained that Ab told her away from the cameras that he just 'wasn't ready for love' with anybody.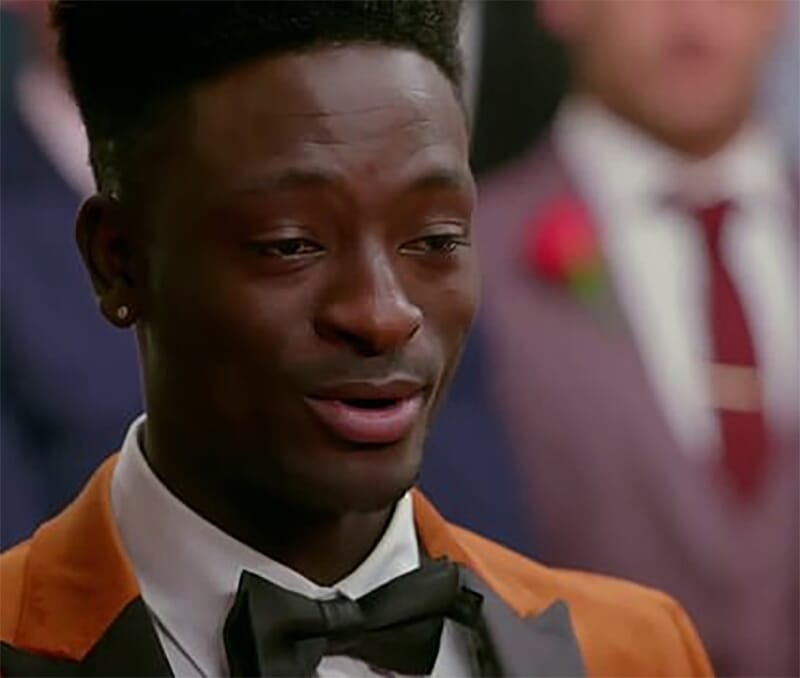 'You could just tell by the look on his face. He said, "watching you girls do your speech tonight, I realise that I'm not ready for love. I couldn't continue on this journey knowing how I felt",' recalled Becky.
'We were really glad he was honest, as then we were able to spend more time with the other guys who were there wanting to get to know us.'
During Wednesday's episode, Ab rejected a rose from Becky by saying: 'I just don't think I'm the right person for you. It's only right that I'm honest with you right now instead of letting you know down the road.'
Interestingly, our Bachie source revealed that more stuff went down behind-the-scenes before he quit the show, adding to the confusion.