The Bachelorette's Adam Todd wasted no time meeting up with The Bachelor's Bella Varelis after moving to Sydney from Perth on Wednesday.
Within hours of landing in New South Wales, the 24-year-old raced out to meet the brunette for the very first time, after both recently confessing their mutual attraction for each other.
The pair were joined for drinks by co-stars Shannon Karaka, Pascal Wallace, Bec Cvilikas, Bel Colwell, Leilani Vakaahi and Nicole Campbell.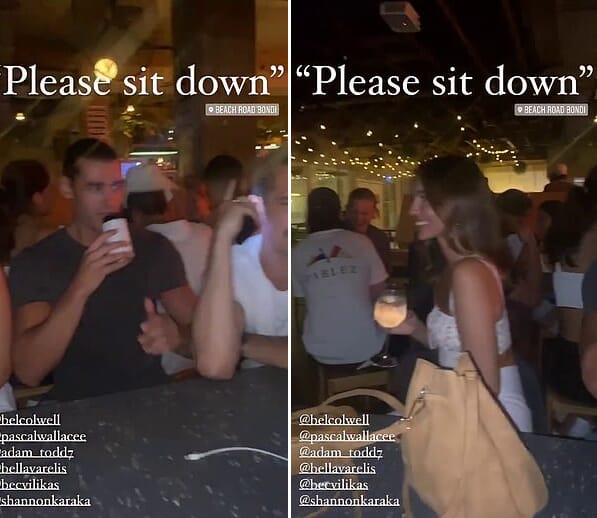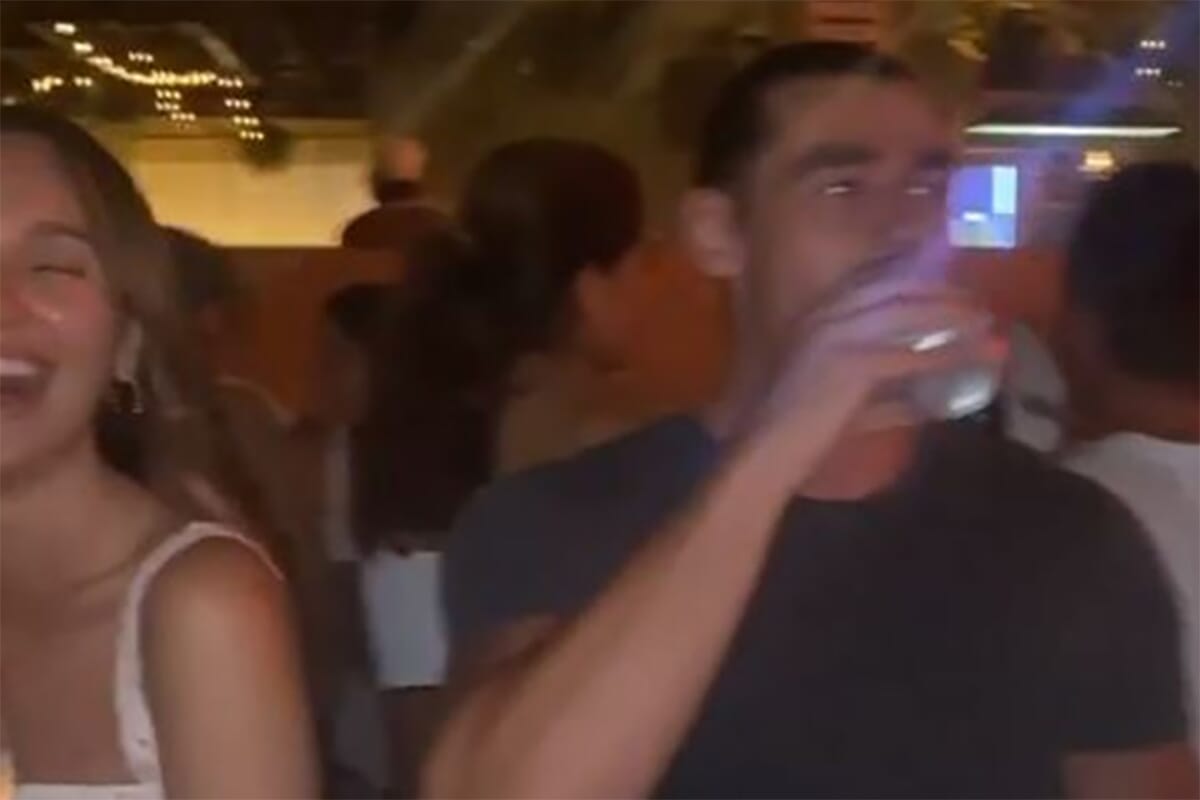 In pictures and videos shared to Instagram, Adam and Bella certainly looked like they hit it off as they partied with the gang.
Last week, as Adam's exit on The Bachelorette aired on TV, Bella said on Instagram that 'she'd have him' instead of Elly Miles – with Adam later confirming on The Project that the pair have already been sharing flirty messages.
They look likely to become the first couple to emerge from the unofficial 'Bachelor In Bondi' spin-off, which we're excited about.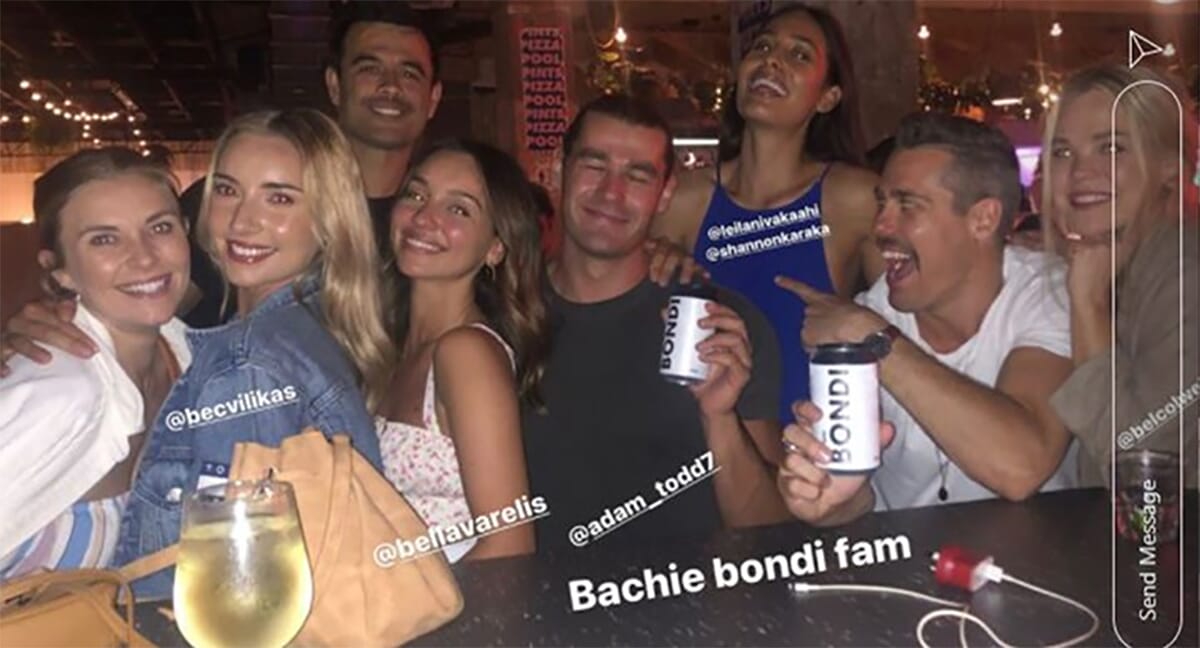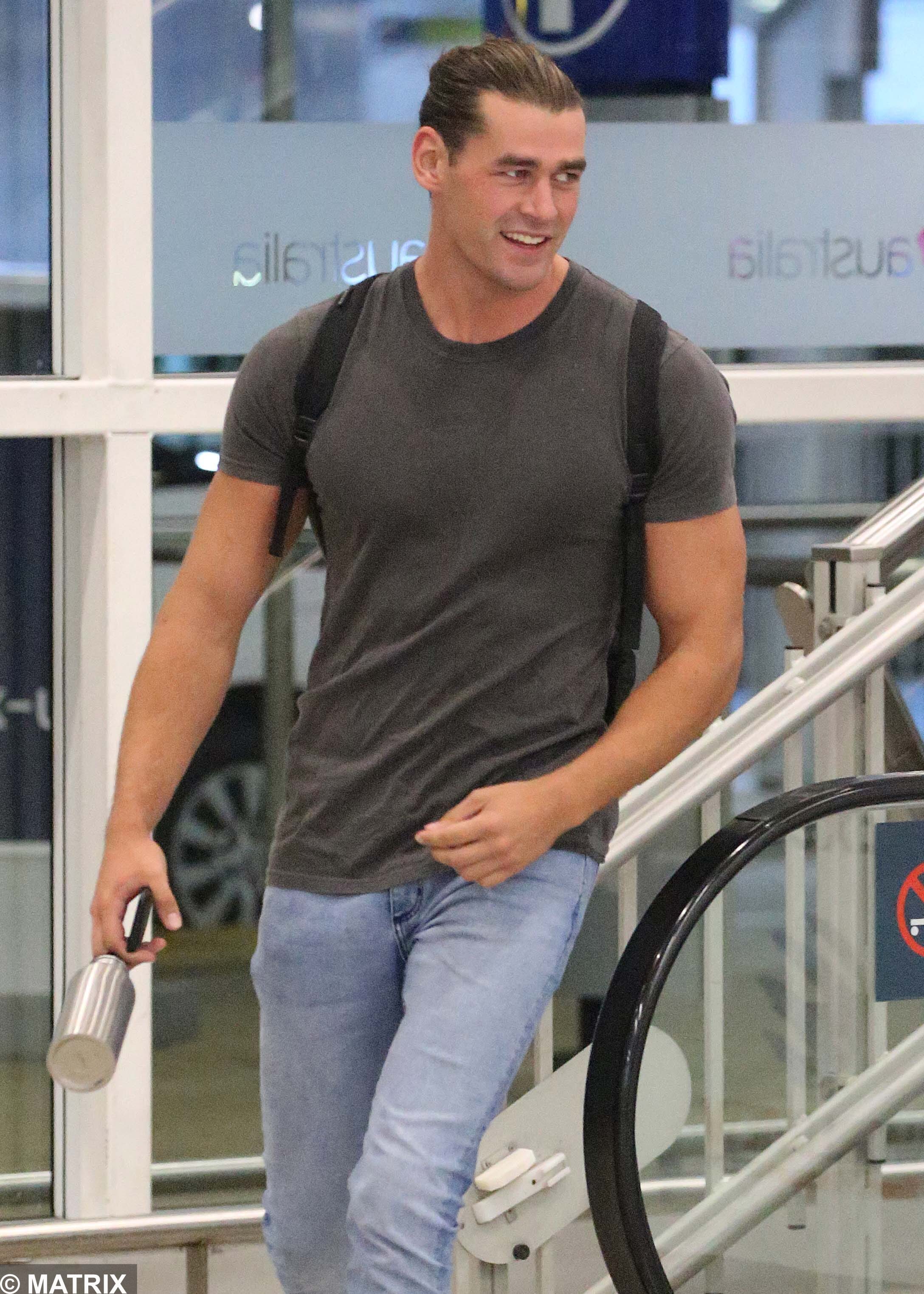 What is 'Bachelor In Bondi'?
After Channel 10 recently confirmed Bachelor In Paradise has been cancelled, this year's The Bachelor and The Bachelorette cast have taken it upon themselves to come together and see if any sparks fly between any of them.
As The Wash first reported, Shannon Karaka, Adam Tood and Trent Cray have just signed a lease on a party pad in Bondi and are all moving in together, and will be at the centre of the action.
They'll be spending the summer living it up alongside the other Sydney-based stars of the show – and it's the next best thing to Paradise.
Although they'll be no camera crews there to capture any of it for TV, expect plenty of Instagram Story posts and social media updates of who is growing close with who and what's going down.
It's better than nothing, hey?