The Bachelor's Bella Varelis has hit back at the hurtful rumours she's been targeted with.
Responding to a negative comment that was left on The Wash's Instagram yesterday, the 25-year-old politely explained that no, she is not an actress, does not want to move to LA and has not 'slept around with Bachie boys'  – as one person so eloquently put it.
Here's what she wrote to the misinformed viewer….
'I've never moved to LA, I've never wanted or tried to be an actress in Australia, never wanted or tried to get work as an actress in LA and certainly am not acting on the Bachelor. People like to fabricate stories in order to maintain some sort of relevance and feel important. It's unfortunate that you and many other people have believed it but I can confirm – my tears weren't acting, they were real (hence why you'd think it was bad acting – because it wasn't acting at all).
'And I haven't "slept around with Bachie boys", I dated my ex before he even did the show, some people see a few dots and like to try connect them when they have absolutely no reason to be connected or justified. Nevertheless, thank you for your opinion and for thinking you know me, don't believe anything you read in the media because everything that's come out (unless quoted straight from my mouth) has absolutely [zero] truth to it ? have a beautiful day!'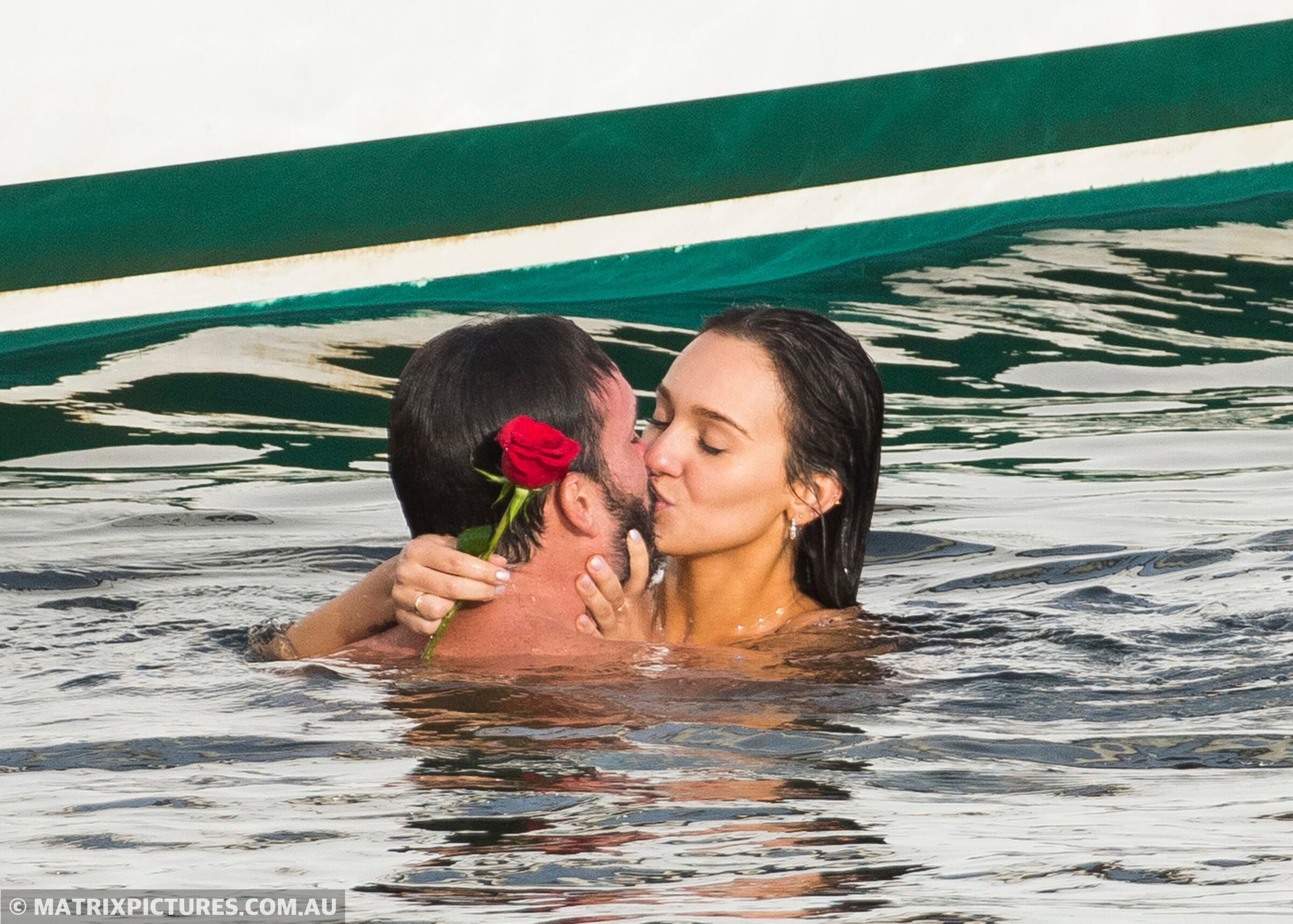 Confused? Here's the background….
At the start of August, The Wash revealed that Bella previously dated The Bachelorette's Sam Johnston in 2017, and was briefly linked to American Bachelorette star Dean Unglert in 2019, who happens to be friends with Locky Gilbert. This is factual and has been confirmed.
Several days later, a podcast wrongly claimed that Bella met Locky in Bali before filming, despite having not been to the Indonesian island in five years.
A second podcast then claimed that Bella previously had an influencer agent and wanted to make it as an actress in LA. This also was not confirmed, but still did the rounds.
Many people have taken aspects of all these stories and came up with their own theories.
What's the latest?
Since debuting on The Bachelor, Bella has been tipped to win.
However, we revealed on Sunday that she may not end up with Locky Gilbert as believed, after we spotted her liking some shady memes about being heartbroken on Instagram.
You can read that story HERE.