The best thing about The Bachelor is the guessing game.
Does a new haircut mean someone is heartbroken? Does the fact a contestant's mum is following Locky Gilbert on Instagram mean they make the home town dates? And in Bella Varelis' case, does this post below means she doesn't win after all?
Several days ago, the 25-year-old liked a very shady meme on Instagram about being heartbroken and screwed over, and fans are obv assuming it's about the show.
'I'm damaged as fuck but I'll never hurt anyone the same way that I've been hurt,' the post, which was shared by Pubity, and is likely unrelated to the show, read.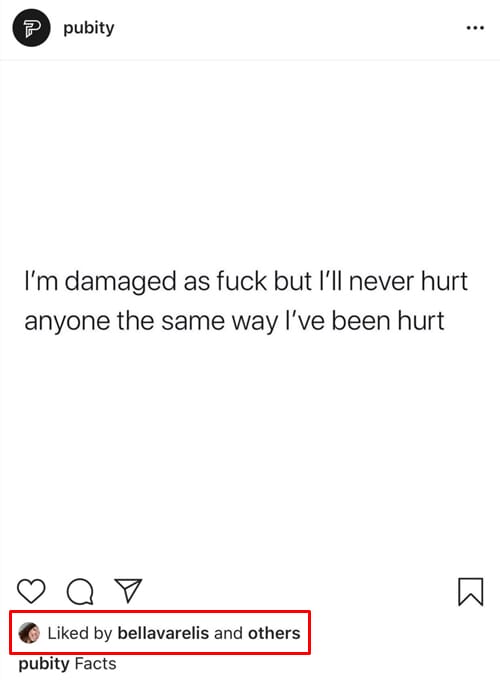 Interestingly, Bella is also not following Locky, bestie Irena Srbinovska or any of the other girls on Instagram, suggesting she isn't watching the show back with fond memories?
At present, all bookmakers are tipping either Bella or Irena to win. So does this post mean the brunette is set to come second?
Let us know your thoughts at @TheWashOnline on Instagram.