Bella Varelis and Irena Srbinovska are at it again.
Following their fight during last week's episodes of The Bachelor, the former besties have now taken several further swipes at each other in separate interviews in TV Week.
Here's what Bella said:
'I'm usually not one to allow petty behaviour get to me, but when someone falsifies stories, it tips me over the edge, especially when I felt she was using it as a way to get in between Locky and me.'
Bella added that she's 'grateful' she fell out with Irena so she could form 'beautiful friendships' with the other girls, such as Bec Cvilikas, who she now lives with.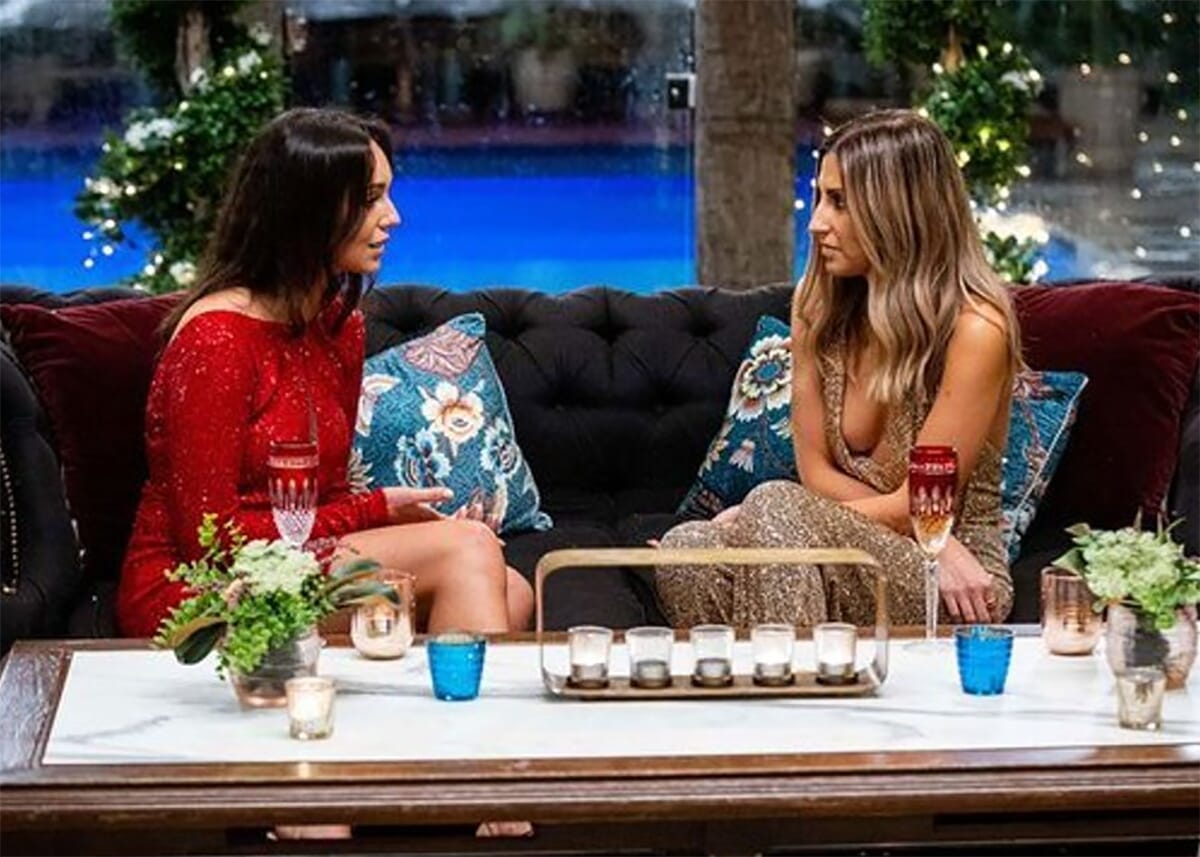 And here's what Irena said:
'I'm not perfect and I have my flaws, but being fake and manipulative isn't one of them … I'm absolutely devastated that we couldn't continue with our friendship, but too much has happened.'
If you're confused about what exactly they're feuding about, so are we.
The general gist of it is: Bella called Irena a 'manipulative little bitch' for apparently lying about how close her and Locky became during lockdown.
Irena then said she hadn't lied, which brings us to these interviews now.
PS: Wanna see some pap pics revealing The Bachelor top 3? Click here