Bella Varelis has confirmed that The Bachelor finale was selectively edited in Locky Gilbert's favour, with producers cutting out a key scene.
Whereas we all watched Bella break down as she was dumped, and then head home in tears, quite a bit happened between these two events.
Speaking to The Kyle & Jackie O Show on Friday, the 25-year-old revealed that she raged at Locky for having 'strength and honour' tattooed across his chest, despite showing her none of these traits.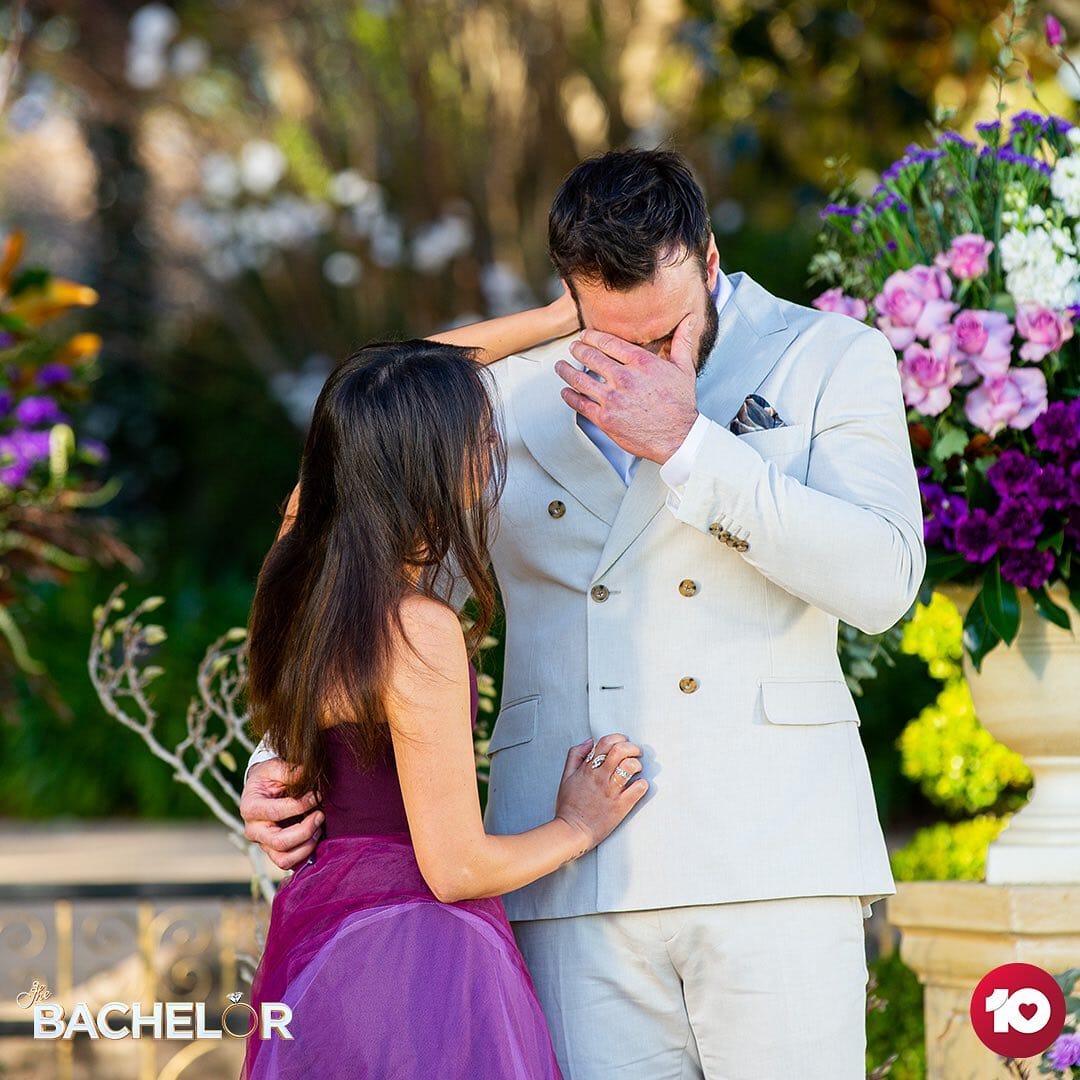 Here's what she said:
'The thing is, right, I was walking up to him and I genuinely loved him. You don't want to see the person that you love crying like that. That's why I was consoling him. 
'Did I think that I was going to be the one standing at the end wiping the tears off his face? No, I thought it would have been the other way round at least. But I don't know… I did kind of give it to him a little bit.
'I might have been like, "You've got honour tattooed on your chest, mate." Don't tell me you're in love with me and then be like, "I love you, but not enough." And then I kind of looked and was like, "Can I leave?"'
When asked if she let Locky 'have it' more than that, and if even more stuff was cut from TV, Bella added: 'Yeah, I honestly, I went numb.'
PS: Make sure you check out our story from Thursday night (click here), to read about the text Locky sent Bella before breaking her heart