The Bachelor has now reached the part of the series where Locky Gilbert and all of his girls were forced to go home and isolate from COVID-19, while continuing things over Zoom.
However, if you cast your minds back to April when this happened, you may remember a load of rumours that Locky wasn't just spending his days video chatting to the contestants.
He was actually busted out partying in Perth with Married At First Sight's Aleks Markovic, despite Channel 10 sending hime back to Western Australia specifically to quarantine.
There's been all kinds of contrasting stories about what happened between the pair, so we decided to call Aleks last week and find out what actually went down.
Scroll down to read what she said….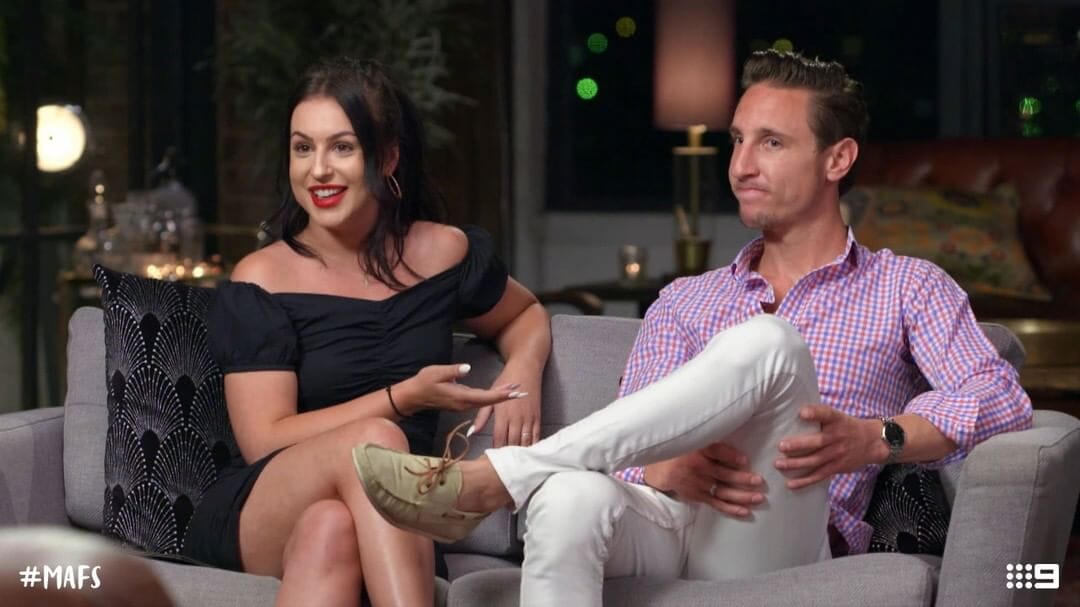 When asked about Locky, Aleks told The Wash in August:
'Can't two people just be friends? [Laughs]. One of my friends from school was having a little house party in Perth with a small group of us, and he was there. That's all.
'He didn't say a lot about the show – just that he had 7 girls left, they were doing Skype dates now and he wasn't sure which one he wanted to pick [as his winner]. He didn't mention names but it'll be interesting to see how that pans out. Honestly, I don't know how much I believe in him finding the one and falling in love.
'They don't spend enough time together. These shows are all like, "Okay, we've got the shot, you can go back to your rooms now". You don't actually get to spend private time together. I don't know if he seriously found someone.'
We then asked Aleks if she had any inside goss about how Locky's doing these days, she said:
'He's back in Perth right now, and he's obviously not going to be seeing [the winner because of border closures]. I personally don't think that anything will last. It may be more puppy love, but with the long distance and coronavirus … if it was really serious, they would have moved over to Perth or he'd be over with them.'
You can read out full feature and photoshoot with Aleks HERE.