This time last year Aleks Markovic was having the final fitting in her wedding dress, just days away from saying 'I do' to a complete stranger on Married At First Sight's seventh season.
That stranger turned out to be real estate agent Ivan Sarakula and the pair initially hit it off.
Fast forward a few weeks and they then stormed off, quitting the show completely after being criticised by the 'relationship experts' for failing to get intimate for the sake of the cameras.
After the abrupt exit their relationship failed to survive in the real world, and they've remained tight-lipped and respectful about what went wrong. Which brings us to now.
Last week we joined Aleks for a modelling shoot at Sydney bridal store Norma and Lilli to see what memories came flooding back from her own TV wedding, and also ask how life has changed since she started filming Australia's biggest reality show 12 months ago.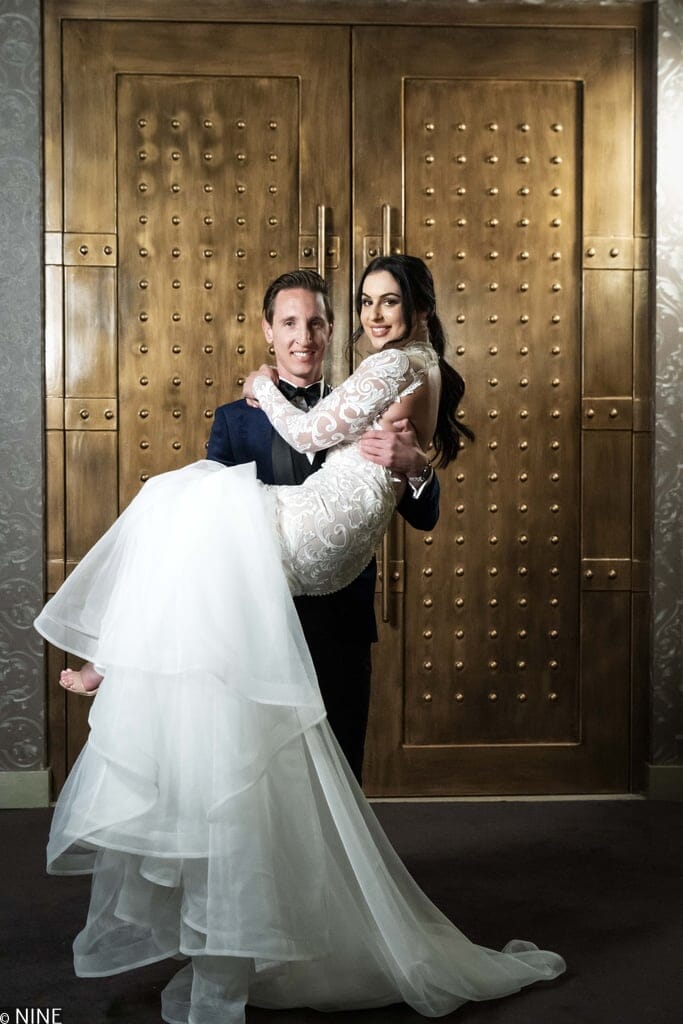 How are you feeling getting back into a wedding dress?
'I love it, you feel like a princess and it's magical – but my MAFS memories are so much more hectic and dramatic [laughs]. I personally have no regrets – without MAFS I wouldn't be the person I am today. I'm a lot more confident, I'm more content and proud of what I stand for. I'm really fortunate I was lucky enough to be chosen.'
Are you still in contact with Ivan?
'I haven't spoken to him since May. He last said "hope you're well" and we've not kept in contact. If I seen him on the street I'd say hi, we have no bad blood. It'll be interesting to see if we cross paths both being in real estate [in Sydney].'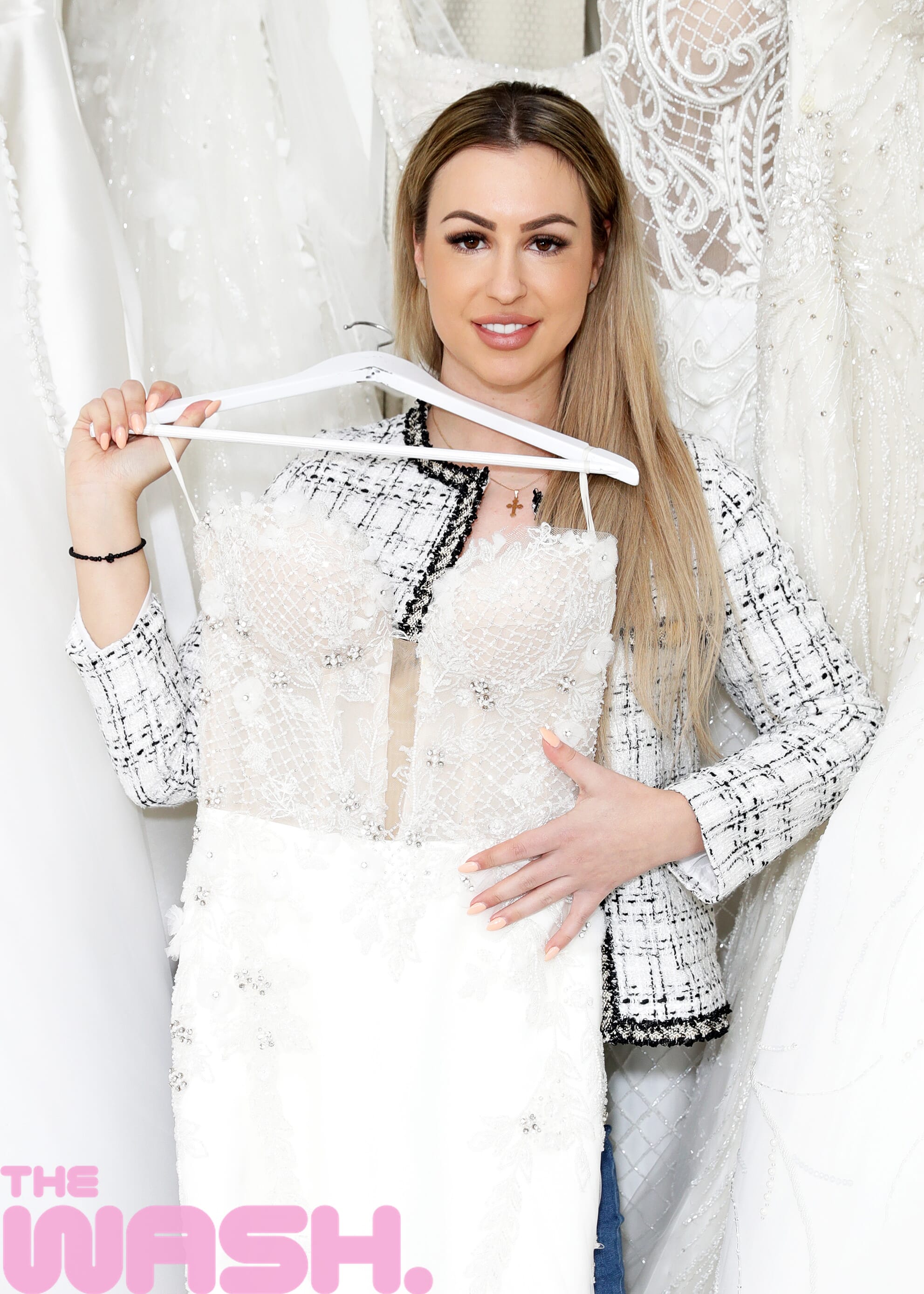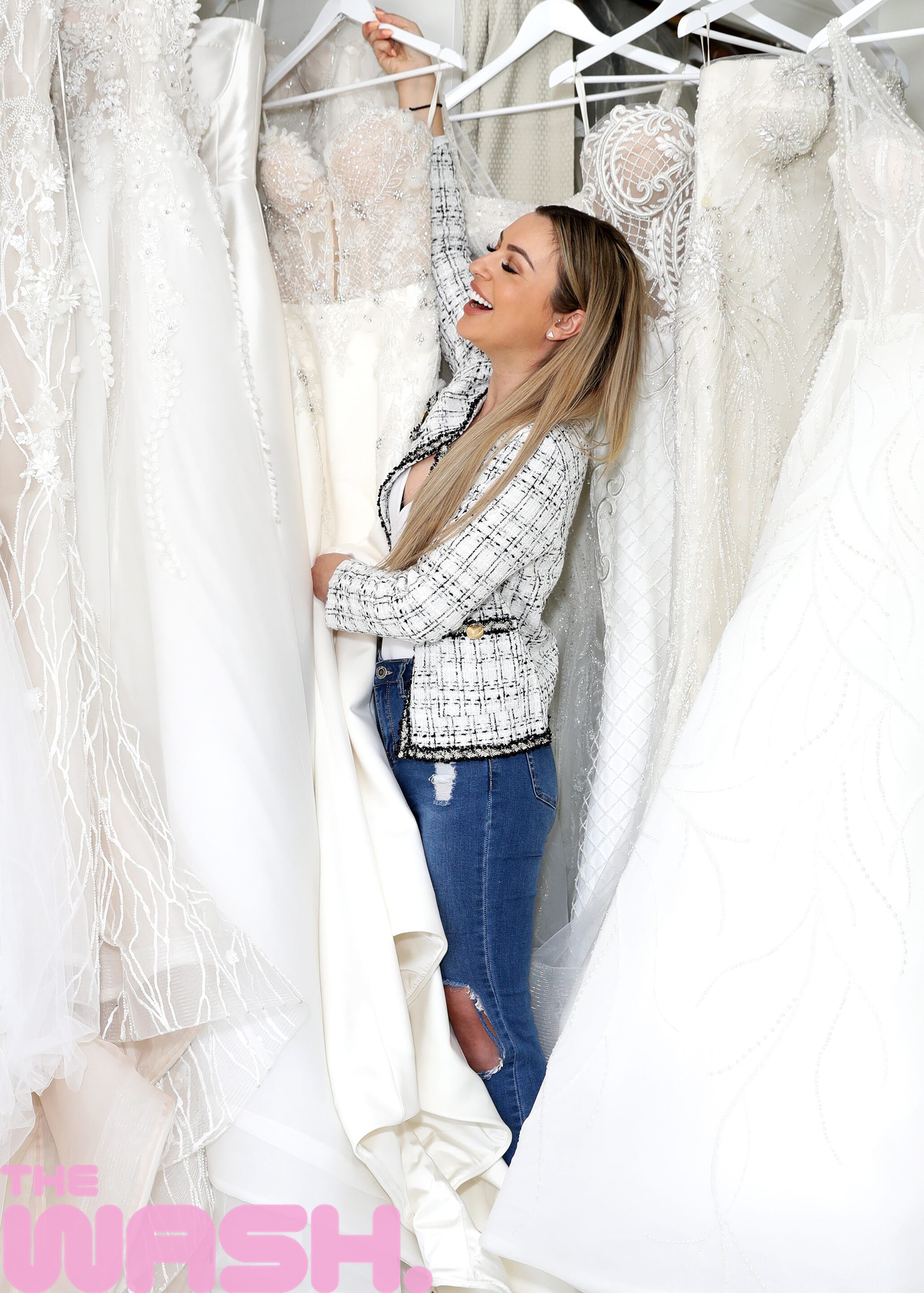 How is life one year since filming?
'It's good! I've just moved from Perth to Sydney and I'm going to be launching my own beauty range in a few weeks – starting off with lipsticks. I'm still doing real estate as my full time job, but there's a lot more happening in Sydney for me. Hopefully I'll get more into modelling and do some acting on the side too. I'm a go-getter and I'll do something crazy like invest my money into a beauty line. I won't sit there and go back to normal life.'
Are you worried people will say you're just trying to extend your 15 minutes of fame?
'If I wanted to do that I'd apply for another show [laughs]! I'm just taking opportunities that come. I'm still working and still in real estate, but I've had an amazing opportunity and I guess for me it's making the most of [the platform] I have right now, because it'll never come back again. I've invested my own money into the beauty line – $10,000. That wasn't given to me. If I didn't do MAFS people wouldn't know me and it wouldn't take off, but since people know who I am, why not invest this money into something that could potentially take off and change my life?'
How is your love life these days?
'I really do want to settle down and find someone. Hopefully there's a lot more fish in the sea in Sydney. I'd still love to get married and have kids, I'm 28 this year.'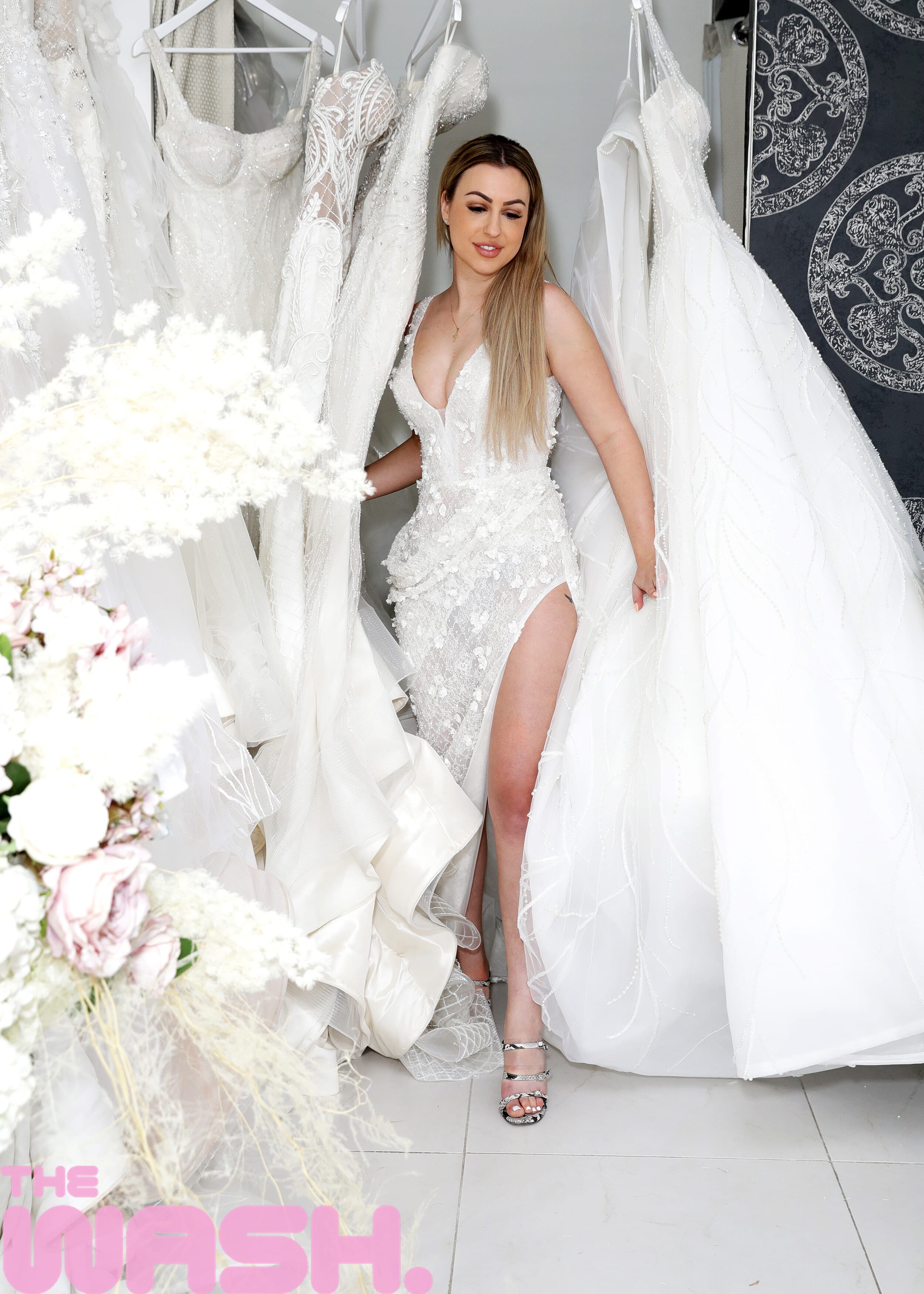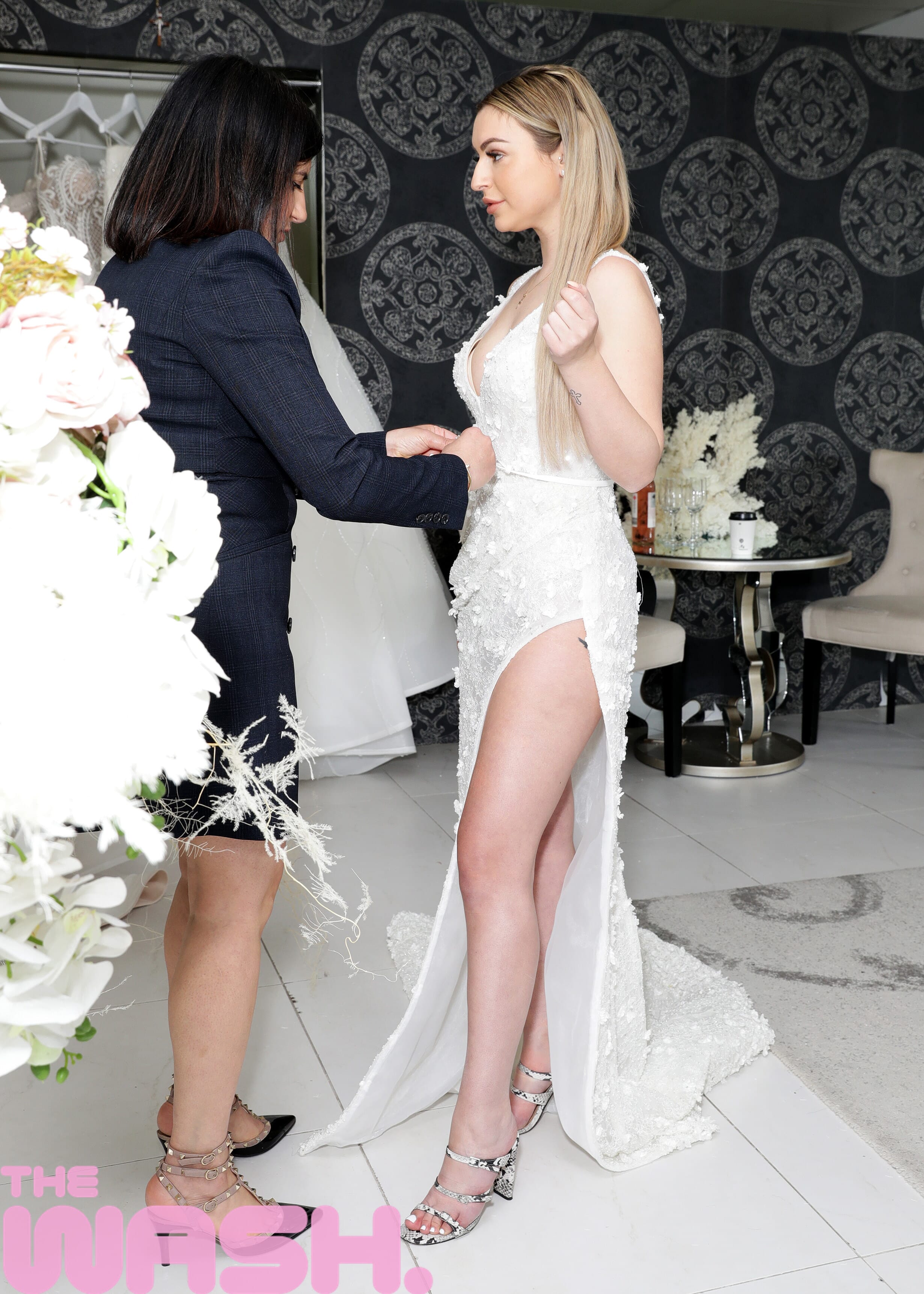 What happened between you and Locky Gilbert in April?
'Can't two people just be friends? [Laughs]. One of my friends from school was having a little house party in Perth with a small group of us, and he was there. That's all.'
Was this during the COVID-19 shutdown on The Bachelor?
'Yes. He didn't say a lot about the show – just that he had 7 girls left, they were doing Skype dates now and he wasn't sure which one he wanted to pick [as his winner]. He didn't mention names but it'll be interesting to see how that pans out. Honestly, I don't know how much I believe in him finding the one and falling in love. They don't spend enough time together. These shows are all like, "Okay, we've got the shot, you can go back to your rooms now". You don't actually get to spend private time together. I don't know if he seriously found someone.'
Do you have any inside info?
'He's back in Perth right now, and he's obviously not going to be seeing [the winner because of border closures]. I personally don't think that anything will last. It may be more puppy love, but with the long distance and coronavirus … if it was really serious, they would have moved over to Perth or he'd be over with them.'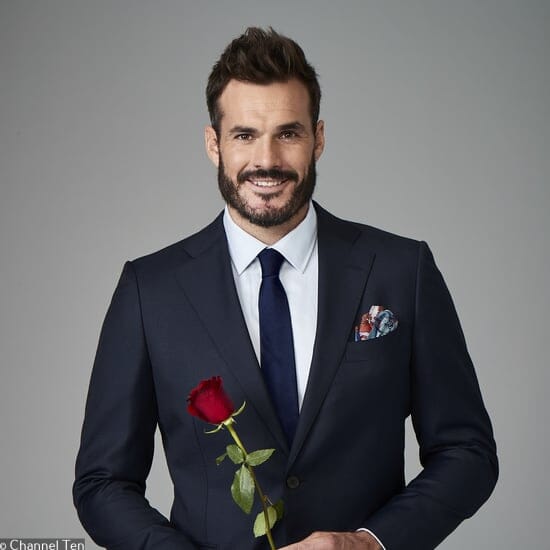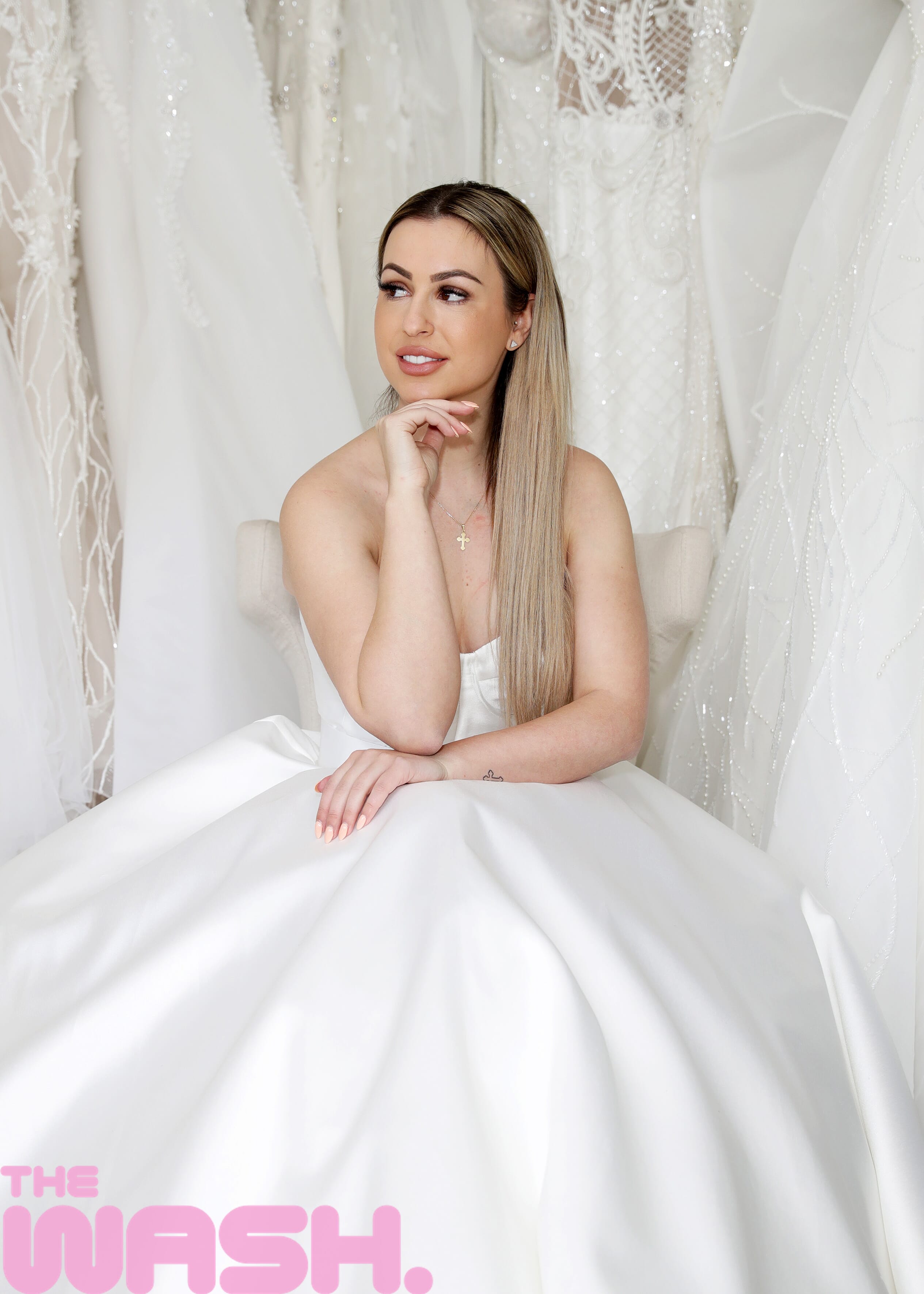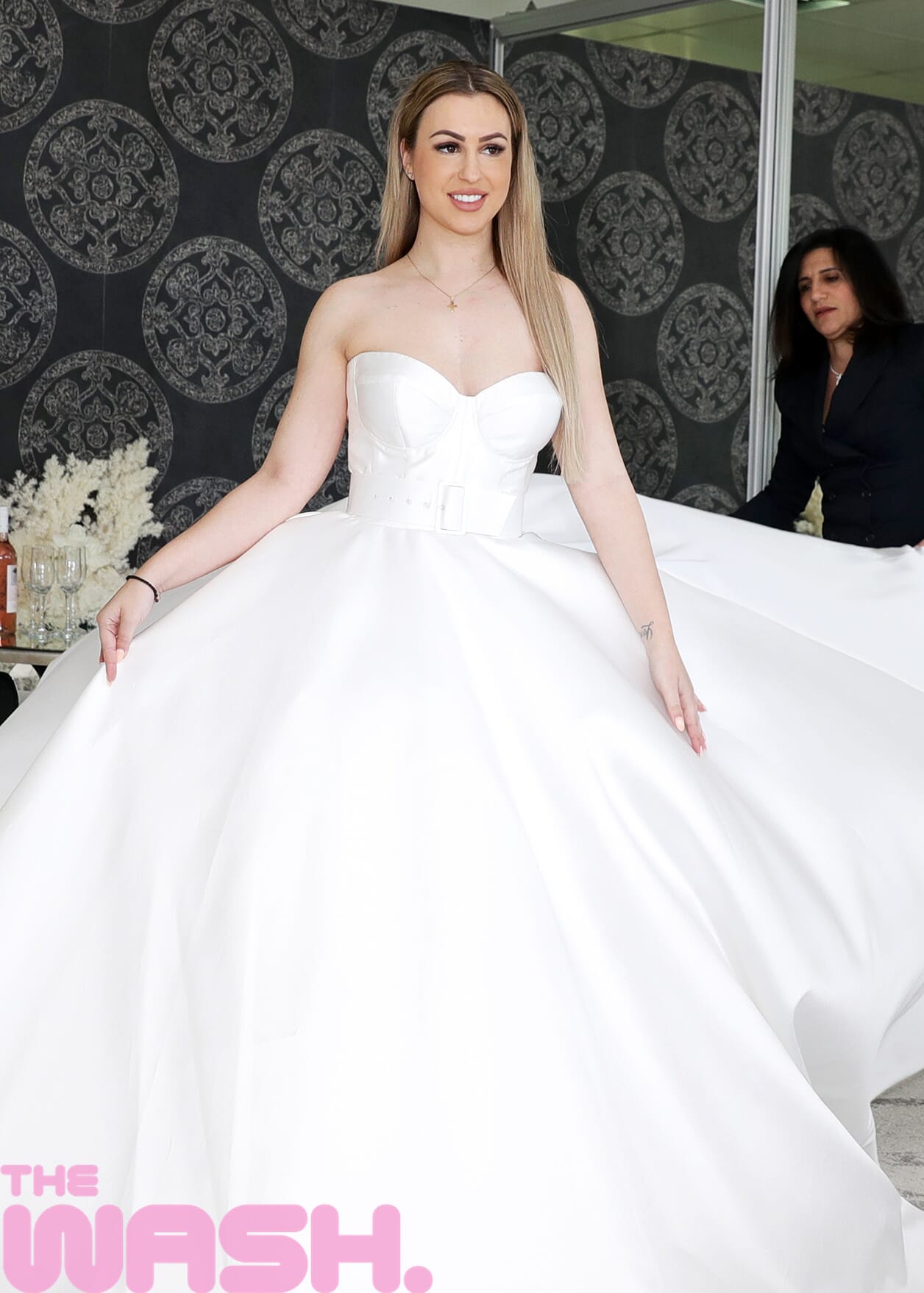 Lastly, the new season of MAFS starts filming soon, any advice for the cast?
'Don't sneak out of the hotel and party! You'll get caught and filming will stop for a week. Just be true to yourself, don't be fake as you'll get caught out and enjoy the ride.'
Dresses: Norma And Lili
Model: Aleks Markovic
Photography: Lucy Rose
Interview: Josh Fox
Follow @AleksBeauty on Instagram ahead of the launch 
Follow @TheWashOnline on Instagram for all the latest reality news