Married At First Sight's Kerry Knight has addressed her 'husband' Johnny Balbuziente's involvement in that shocking video leak, and believes Jason Engler has 'taken some responsibility'.
Speaking to Hit Hobart's Jimmy & Nath on Wednesday, Kerry was asked directly about the viral footage, where Jason is heard mocking Liam Cooper's sexuality and body-shaming him, much to the amusement of Johnny and Georgia Fairweather.
And the whole thing is getting messier by the day.
View this post on Instagram
When asked about the video, Kerry said: 'How can I stand there and condone those comments? I'm never going to. What I was glad to see was Jason come out and apologise. [His comments] weren't good, and they caused somebody a lot of hurt. I was glad to see Jason put his hand up, take some responsibility and apologise yesterday.'
Speaking of Johnny and Georgia's involvement, Kerry added: 'They've gone to really great lengths to mend fences and move forward in their friendships with Liam – to the point where he was with us last week and we had an awesome dinner. It's a shame that wasn't mentioned yesterday. It's been a lesson a lot of us have had to learn from watching this, that saying nothing can often be as harmful as saying the words.'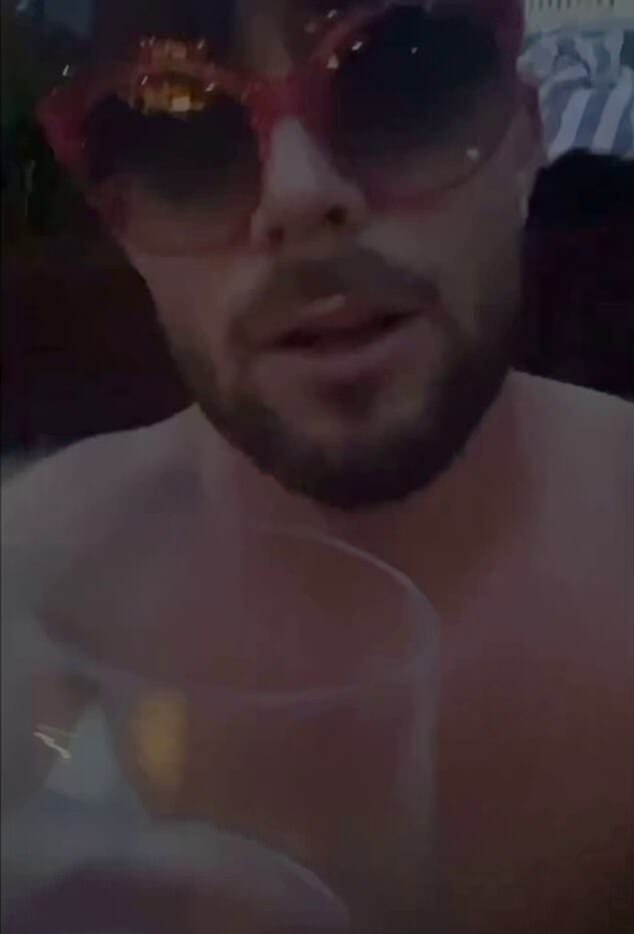 After the video leaked on Tuesday, Jason apologised in a statement to Daily Mail Australia, saying: 'I would like to sincerely apologise for my comments in regards to a fellow MAFS participant's sexuality. After a few too many drinks I made some inappropriate remarks that I am ashamed of and greatly regret. I will learn from this and try to become a better person from this experience.'
However, we're told this was more about 'damage control' than anything else, and he has still not apologised to Liam personally – and apparently tried to 'laugh it off' when the video was discussed while filming the reunion in February.