Married At First Sight's Hayley Vernon has suggested that Liz Sobinoff and Seb Guilhaus were 'paid to fake a break-up to drum up publicity for the show's Grand Reunion'.
Hayley, who starred on the show's seventh season with the couple last year, offered no evidence to back this up before sharing the theory to her Instagram Story on Sunday night.
The post has now started circulating among fans, so we thought we'd reach out to Lizzie to stop it before it spirals out of control.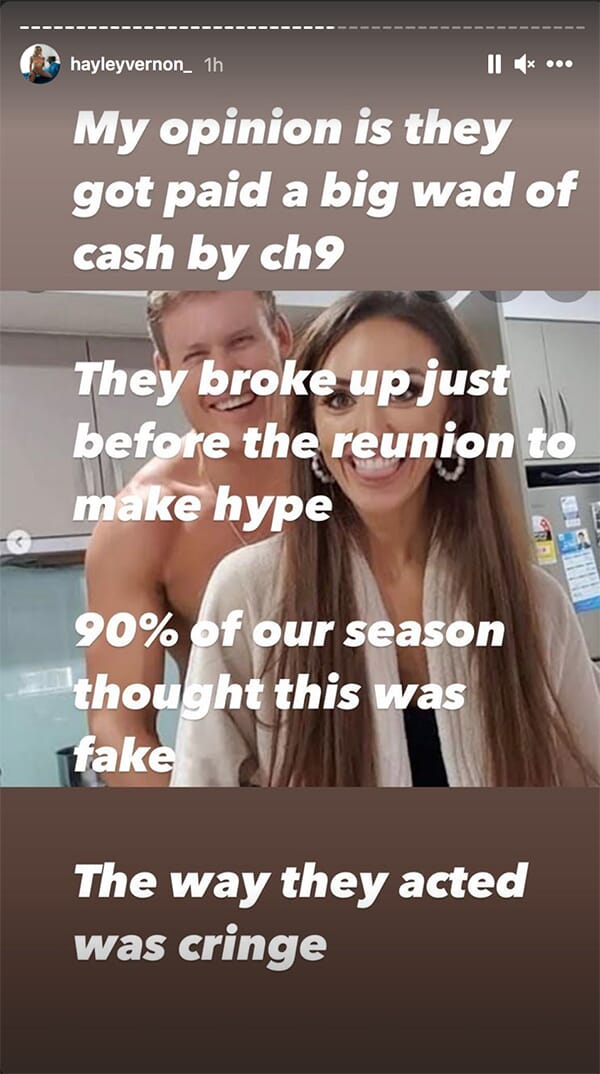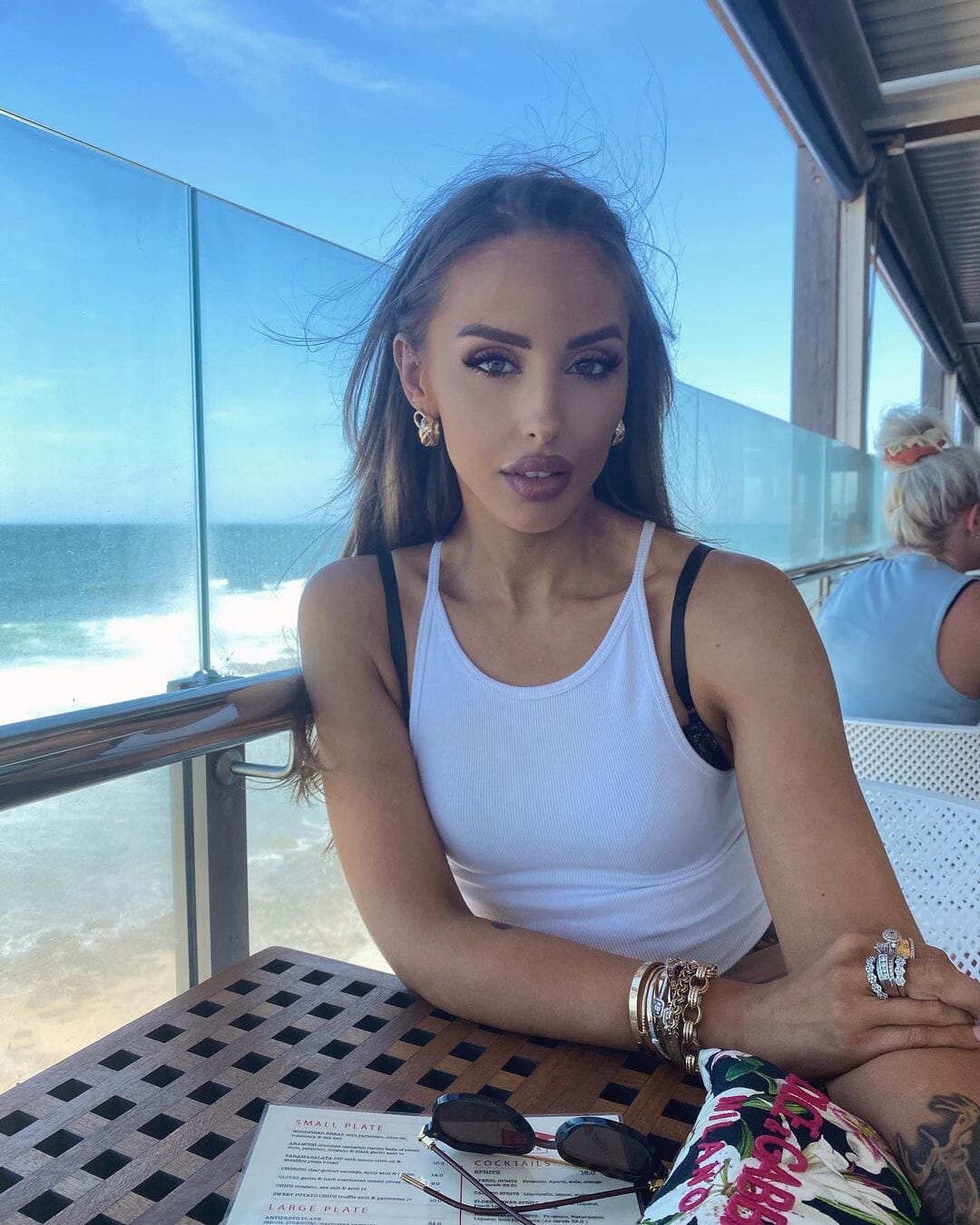 After confirming Hayley's theory is of course fake, Lizzie told The Wash on Sunday night: 'I don't know her personally, only from 2secs from a lifetime ago, but I hope she finds peace within her soul one day.'
Here's what Hayley originally wrote on Instagram:
'My opinion is they got paid a big wad of cash by Ch9. They broke up just before the reunion to make hype. 90% of our season thought they were fake. The way they acted was cringe.'
Earlier this month, Seb opened up about the difficult events that led up to his split from Liz, which you can read by clicking here.