It's now January, which means the Married At First Sight 'All-Stars' reunion will finally air on TV in a just few more weeks.
And during an Instagram Live on New Year's Eve with entertainment reporter Justin Hill, Dean Wells possibly let a little too much slip about what went down during filming.
As we already know, Nasser Sultan quit the spin-off after just a few hours – but we had no idea how much he came under fire before walking out.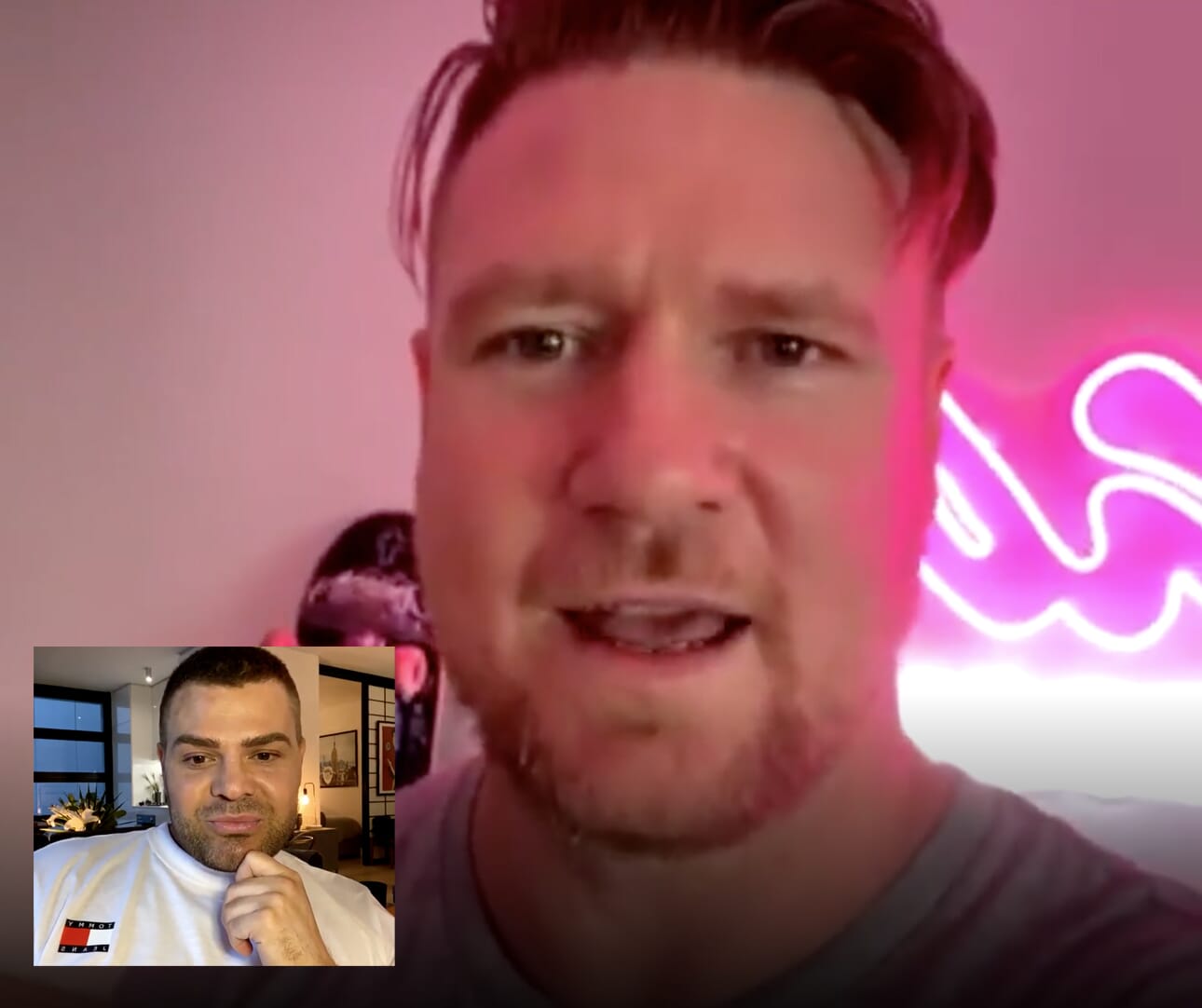 Here's what Dean told Justin:
'[Filming] turned into a battle of "you said this about me on social media". Everyone was like, "Fuck you", "fuck you", "fuck you". Fair enough social media is a big part of everybody's lives, but it got a bit ridiculous. Some of the participants, I won't name any names on here, acted like absolute muppets and made fools of themselves. Some people are just really angry people, it's who they are. They still hold grudges over things that happened years ago. Don't get me wrong, Nasser was the front of most of the anger. He has trolled everybody mercilessly, so everybody attacked him. He stood up to try and make a speech at one point, and everyone just went, "Sit down Nasser, nobody cares what you have to say". He then tapped his glass to try and talk, and every just said, "Stop, nobody likes you". I try not to pick on anybody, but Nasser brings it upon himself. He's publicly attacked me time and time again, so I gave it back to him. It's going to be good TV.'
Click here to read everything else we know about the MAFS reunion, with a fair few spoilers.
Watch Justin's Instagram Live with Deano below:
View this post on Instagram