Married At First Sight's Bryce Ruthven had a 'secret girlfriend' throughout filming, and even tried sneaking off to meet up with her.
The Wash understands that the radio host started dating a woman named Courtney in the few months between breaking up with his ex-fiancée early last year, and then filming his wedding.
And apparently he 'planned on going back to her after filming' once he returned home to Canberra.
The story was first teased by Bryce's close friend Jason Roses several days ago. Woman's Day have since provided further details, and our own source has provided more context to the situation.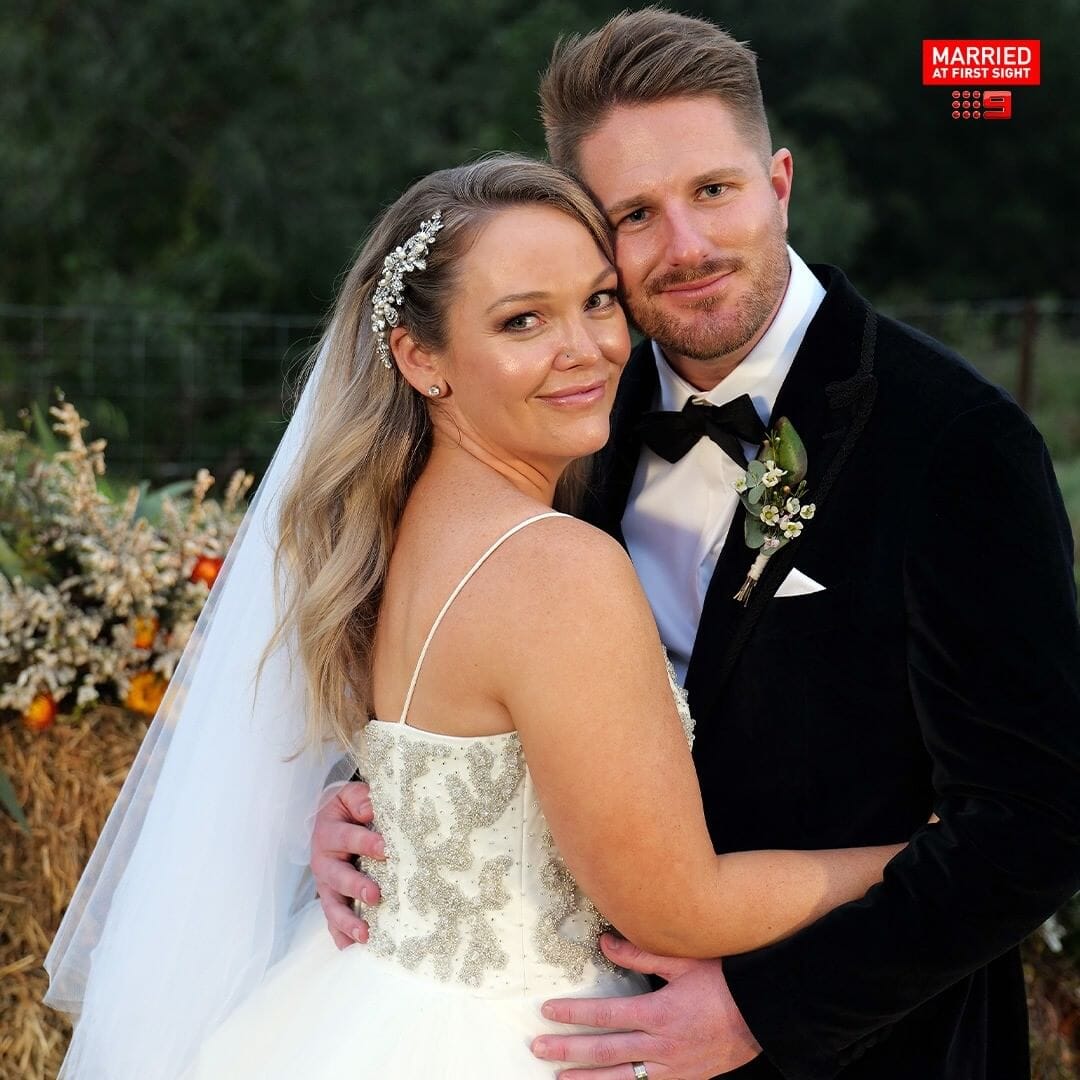 Here's what Bryce's mate said…
During an interview on The Anj, Rob & Robbo Show last week, Jason Roses, who attended Bryce's TV wedding, revealed he accidentally leaked the whole scandal to producers.
'I was talking to someone off camera, so I thought the camera wasn't recording me. And I might have said something that is going to cause big, big [drama],' Jason said.
He then explained that Bryce was confronted with rumours he had a secret girlfriend on the show, which he denied to wife Melissa Rawson.
However, producers later played the clip of Jason confirming he did to the cast, including Melissa, during the reunion episode.
Further details
Following Jason's interview, Woman's Day claimed on Monday that Bryce 'texted, FaceTimed and even tried to visit his secret girlfriend during filming' – and they'd been seeing each other for 'three to four months' before he went off to do the show.
The magazine also claim that Bryce even told a co-star about his secret girlfriend during a boozy dinner party – who then told the rest of the cast.
And here's what we're told…
The Wash's source, aka someone who works on the show and is usually very reliable, has told us that most of the above is pretty much true.
We're told that Bryce was dating Courtney for a few months before filming, and 'planned on getting back with her afterwards, as he saw the show more of an opportunity' than anything else.
'Bryce never thought he'd be matched with someone he'd actually like, and thought the show would just be great to boost his career a bit and he explained this to Courtney,' our source tells us.
During filming, he then confided in Beck Zemek about seeing Courtney before filming, who then told someone else and before long, everyone knew.
Expect Melissa.
Apparently Melissa was then confronted with the bombshell later in the series during a Girls' Night.
We're not sure what happened next, but it seems they managed to work through it all. Click here to see how they're going now, present day.