Sabrina Frederick left SAS Australia viewers stunned during the show's first episode, when she chose to fight Nick 'The Honey Badger' Cummins out of all of her co-stars.
And weeks later, it appears the footballer may have had an ulterior motive for choosing Nick, and it has as much to do with his time on The Bachelor, as it does with challenging herself.
It turns out Sabrina has actually been close friends with Nick's Bachie runner-up Brooke Blurton since they were kids, and one of the (many) punches she threw at him on SAS was for her bestie.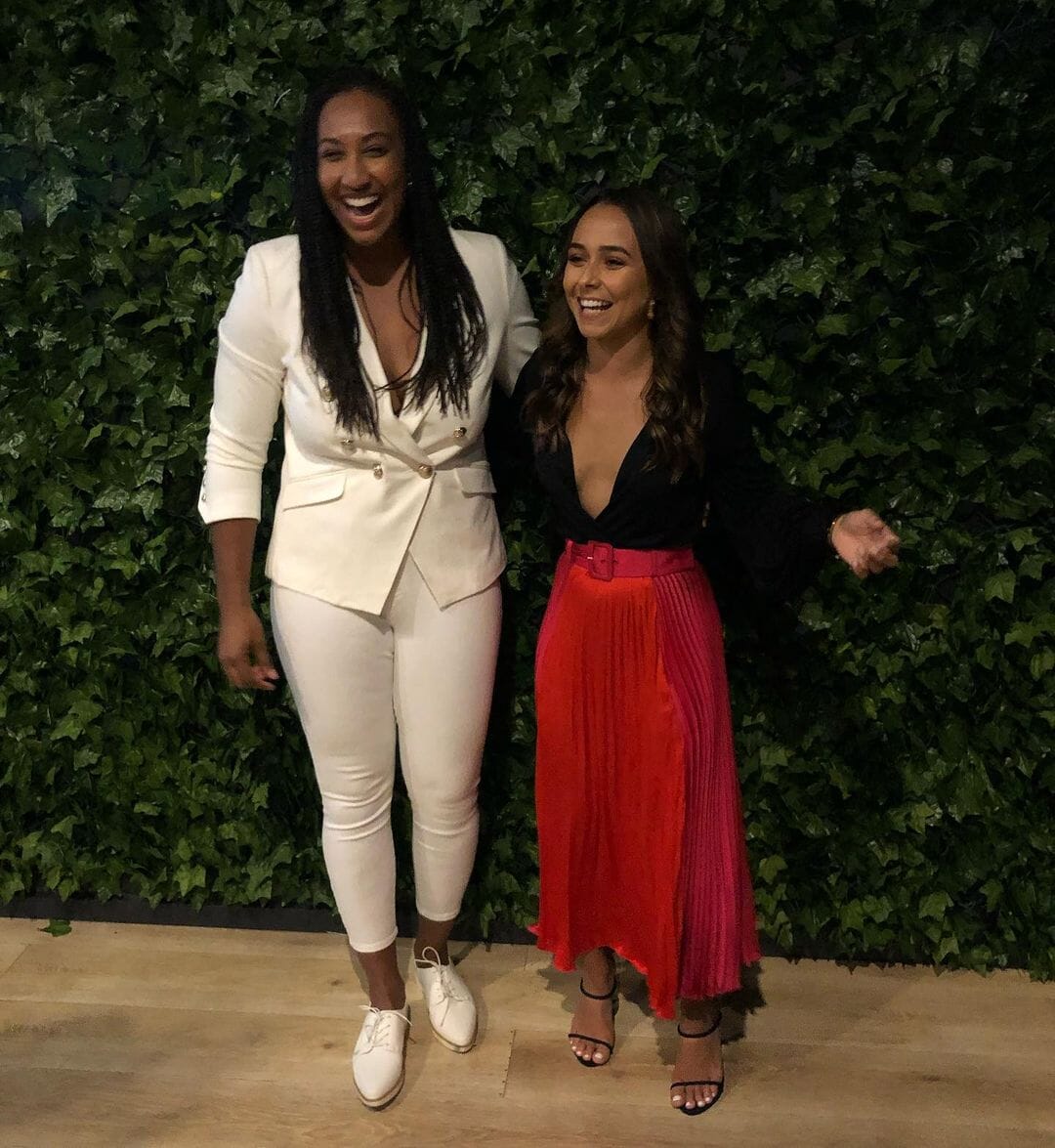 Brooke gushed over her 'strong, powerful and incredibly talented' friend in an Instagram post last week, and thanked her for 'for giving the Honey Badger a good [punch] from me.'
Here's Brooke's full tribute to Sabrina:
'Appreciation post to this strong, powerful, incredibly talented woman. @sabzizzle and I have being friends since she was literally 13, she was playing in an under 16's comp and was the youngest but the fastest, strongest and the most talented on and off the field. From that moment, we've played footy together all our lives. For different teams and then she came over to my team and we became inseparable on the field but also we were friends off. I've then watched her career excel in football and grow into this incredible woman who played soccer and footy back to back each season to playing in state games nationally, getting drafted to Brissy and now playing for Richmond and then I thought wow I'm so proud of this woman! But farrrrr out, you just exceed all limitations. I thought I was proud of you for giving the honey Badger a good ?? for me ? but you beyond make me proud of the intelligent strong woman you are. Man oh man am I so happy to call you one of my longest friends and I know @lilii.peta is beyond proud to be able to call you her wife soon. I love both of you equally as much but my god, keep killing it my queen. You do us all proud!'