SAS Australia's Roxy Jacenko took several swipes at co-star and former best friend Candice Warner in media interviews on Tuesday morning, revealing their longstanding friendship is now over.
After Candice punched her in the face during a boxing match in Monday's episode, Roxy said she was furious that she never received an apology after filming the showdown in August.
'You know what? Is she really my friend anymore? No. You know why I never hit back? She's my mate and I'm not going to smack her in the face for other people's entertainment,' Roxy told KIIS FM.
She added that Candice has since 'sacked her' as her publicist too, ending their professional relationship – as well as their personal one.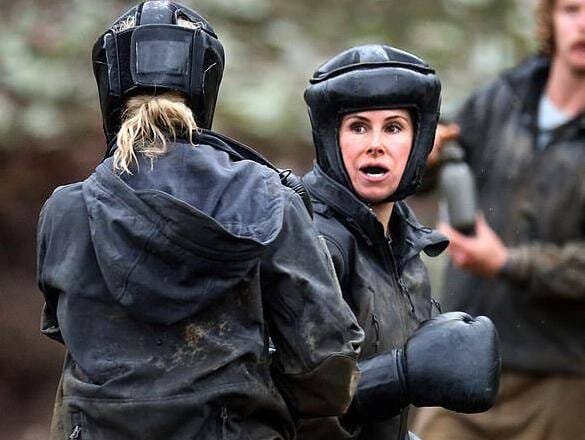 Despite this, Candice looked completely unfazed by Roxy's remarks as she exited Channel Seven's Sunrise studio several hours later on Tuesday.
The ironwoman flashed a big smile, appearing to shrug off their drama. Whose side are you on?
PS: If you're wondering why Roxy really quit SAS Australia, give this a click here.