The Block's Jimmy and Tam became instant millionaires on Sunday night as they were crowned winners of the show's 16th season, and walked away with $1,066,000 in their pockets.
And now the Brisbane couple, whose renovation of House 5 sold for $4,256,000, have had chance to let the news settle in, The Wash got them on the phone for a big chat about the show.
What was the hardest part about appearing on the renovation series?
Tammy: The hardest part was definitely being away from Frankie. Being away from your child for three months is so hard and it can really get to you. That was definitely the most mentally-challenging part.
Being on The Block, were there any obstacles that you found challenging?
Jimmy: The Covid-19 break. That first Covid-19 break where we were told we were pretty much not coming back, just due to no one knowing what was going to happen or where it was going, putting a good six weeks of your life into the house and putting your whole life on hold back home and then being told your journey is over, don't expect to come and finish the house was the hardest part for sure.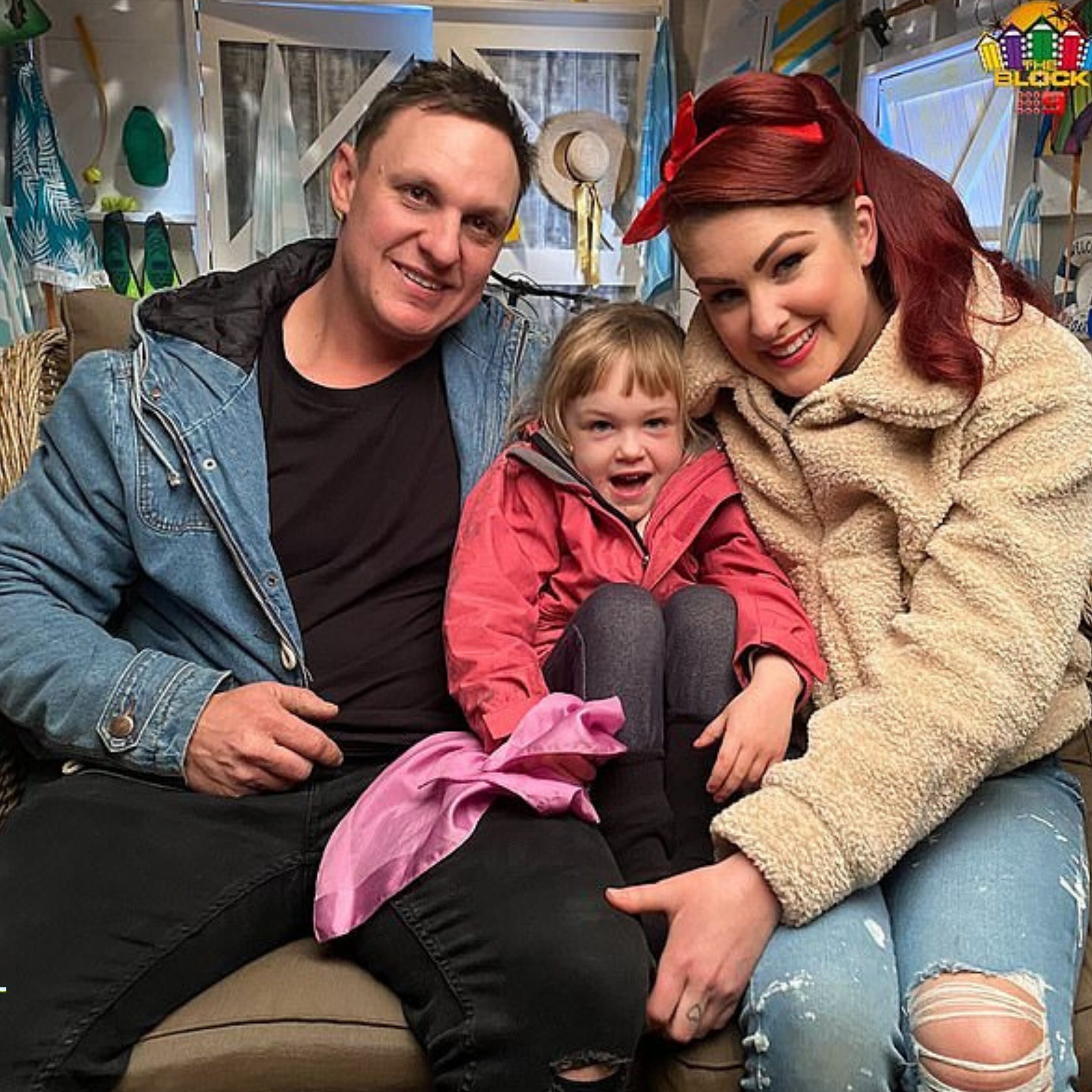 How are you feeling after winning the series?
Tammy: We are overwhelmed, it's been a crazy journey and we are so grateful for the whole experience.
What do you think set your house apart from the rest?
Jimmy: I think just creating the emotional connection with the buyer. She [the buyer] watched the show from the start, and loved the house right from the start so to be able to watch her house be built on television, she just felt like she had to have it. As soon as she saw the house in person, she had to have it and was not going to stop for anything.
What are you guys going to do with your prize money?
Tammy: We came on the show to hopefully help get a deposit on a house because we rent I Brisbane. But now we can buy one outright which is incredible, and we are so excited. We hope to buy some land and then build our own of the grid barn.
Any advice or tips you can give to the contestant for The Block next season?
Tammy: Just be bold. Do different things that will set your house  apart from the rest, but most of all, make the fun yourself. The fun doesn't happen without you making it fun. It's a really hard show, it's a tough slog. You've got to make the fun.
Jimmy: And play by Keith and Dan's rules.