The new season of The Block is set to premiere on Sunday night.
So as expected, host Scott Cam is currently doing the rounds promoting this year's huge reno in Brighton, Melbourne. However, things didn't quite go according to plan during his interview on the Today show on Friday morning.
The 57-year-old was joined by his beloved dog Rosie for the chat, who, um, died last year.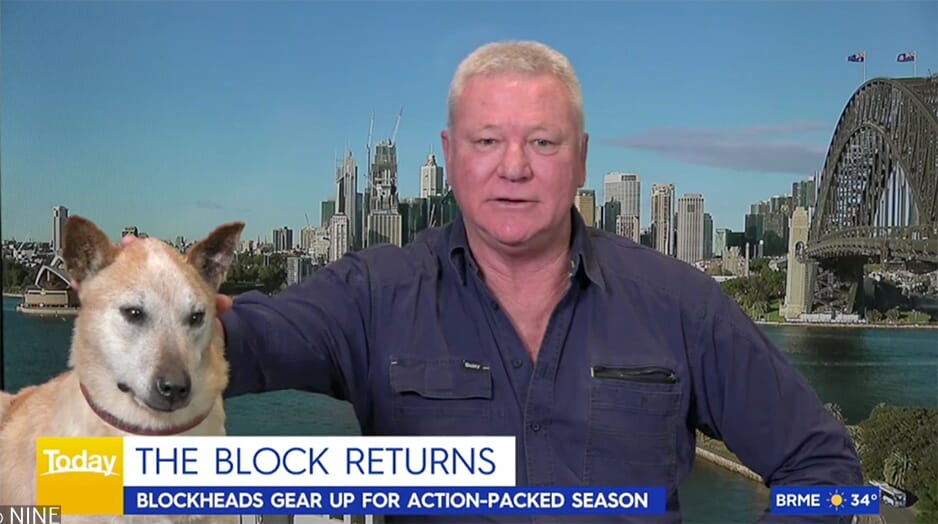 'You need to explain how that dog is standing there so still,' Karl Stefanovic asked, prompting Scott to reveal his love of taxidermy and explain that he had Rosie stuffed and preserved.
'[My dogs] are so good that I keep them forever. So I've got Lizzie at home as well as Rosie is a new edition and I thought I would show her off because she was on telly for many years.'
As Today hosts Karl and Allison Langdon burst into nervous laughter, Scott claimed that Today producers had requested that he brought the preserved pup onto the show.
You can watch the entire clip on Nine's website here. It was all very…. bizarre.