Warning: This article contains spoilers
Harry Harris has all but confirmed he does not win The Bachelorette, and is already back to looking for love the old fashioned way: on Tinder.
After announcing his appearance on the Channel 10 dating show to Instagram on Monday, one follower commented: 'Saw you on Tinder. Clearly you don't win hahah.'
Rather then deleting the comment to prevent any spoilers leaking, Harry clicked 'like' instead, seemingly agreeing with the remark.
Awks.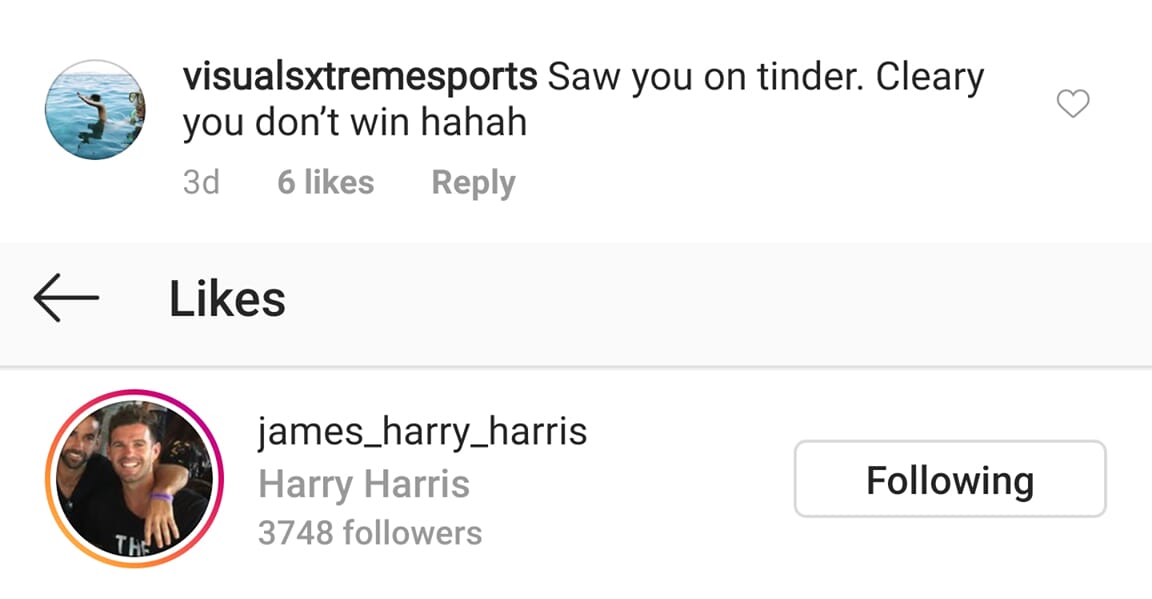 The spoiler doesn't really come as a big surprise.
During Thursday's episode of the show, Elly realised she wasn't too compatible with the former House Rules star as they shared their different visions for their futures.
Whereas she's all about traveling the world and living it up, he wants to build a business and be close to his son in Adelaide. Fair enough, hey?