The Bachelorette's Frazer Neate was dating a woman named Shyanne until the day he flew to Sydney to film the show in July, and left his dog King with the beauty while he was away.
Speaking to The Wash on Friday, Shyanne claimed Frazer promised he 'came second' as soon as filming wrapped in September, despite winning Elly Miles' heart.
While then isolating in Queensland before returning home, Frazer broke things off with Shyanne and said 'in a perfect world' they'd be together, but he 'can't because of the show' – yet he has continued speaking to her almost daily.
'I had to watch the finale last night and see that he won, while sitting with his dog,' Shyanne said, explaining that Frazer left his pup with her again this week, as he went to secretly reunite with Elly.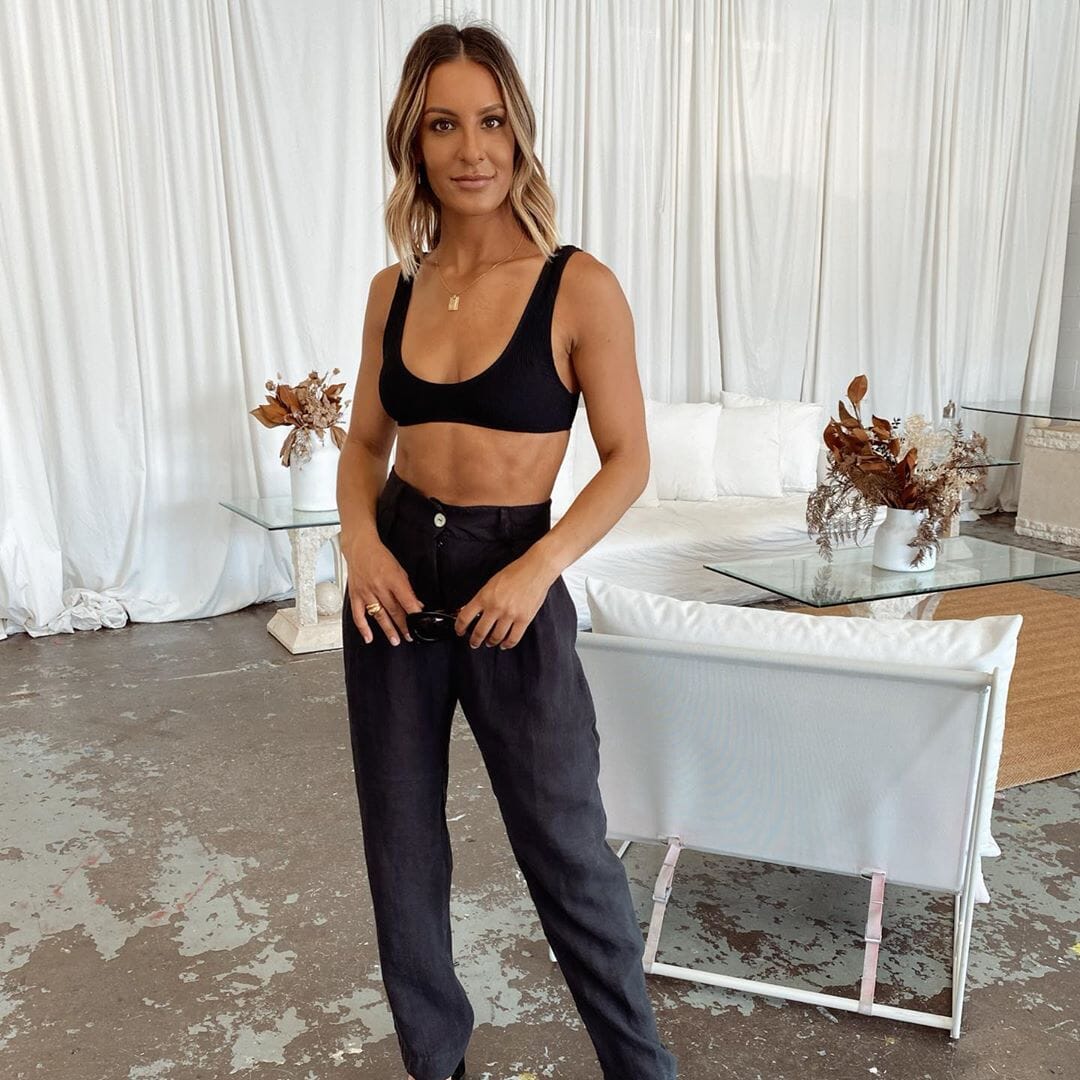 Here's what Shyanne tells us about her relationship with Frazer before he left to film the show:
'Frazer and I were seeing each other before he went into the mansion. We were together two days before he left to go on the show. I knew he was going. I kind of looked at it like he was just going away on a boy's trip. He told me numerous times he wasn't going on the show to find love. He had an inkling that it was Elly [due to media rumours]. And said, "She's not my type".'
Note: Shyanne claims Frazer told her he went on the show in the hope of launching his own business afterwards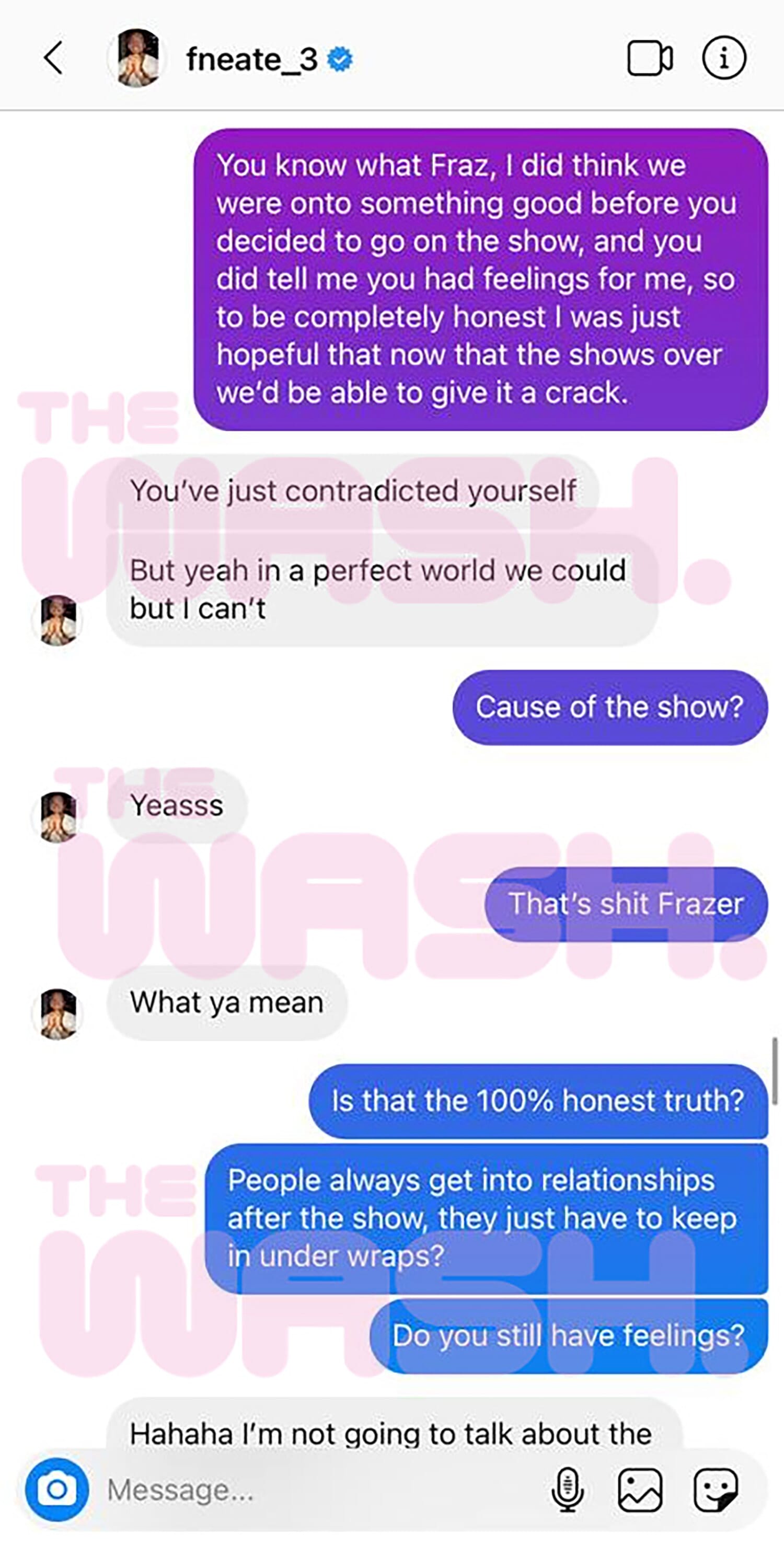 He even left his dog with Shyanne while he was away filming:
'Frazer called me three weeks in from the mansion. I was looking after his dog, King. When he got out, he called me straight from Sydney Airport when he was given his phone back and we've seen each other ever since.'
Note: This year's cast were allowed brief contact with the outside world to check in on family and friends amid the coronavirus pandemic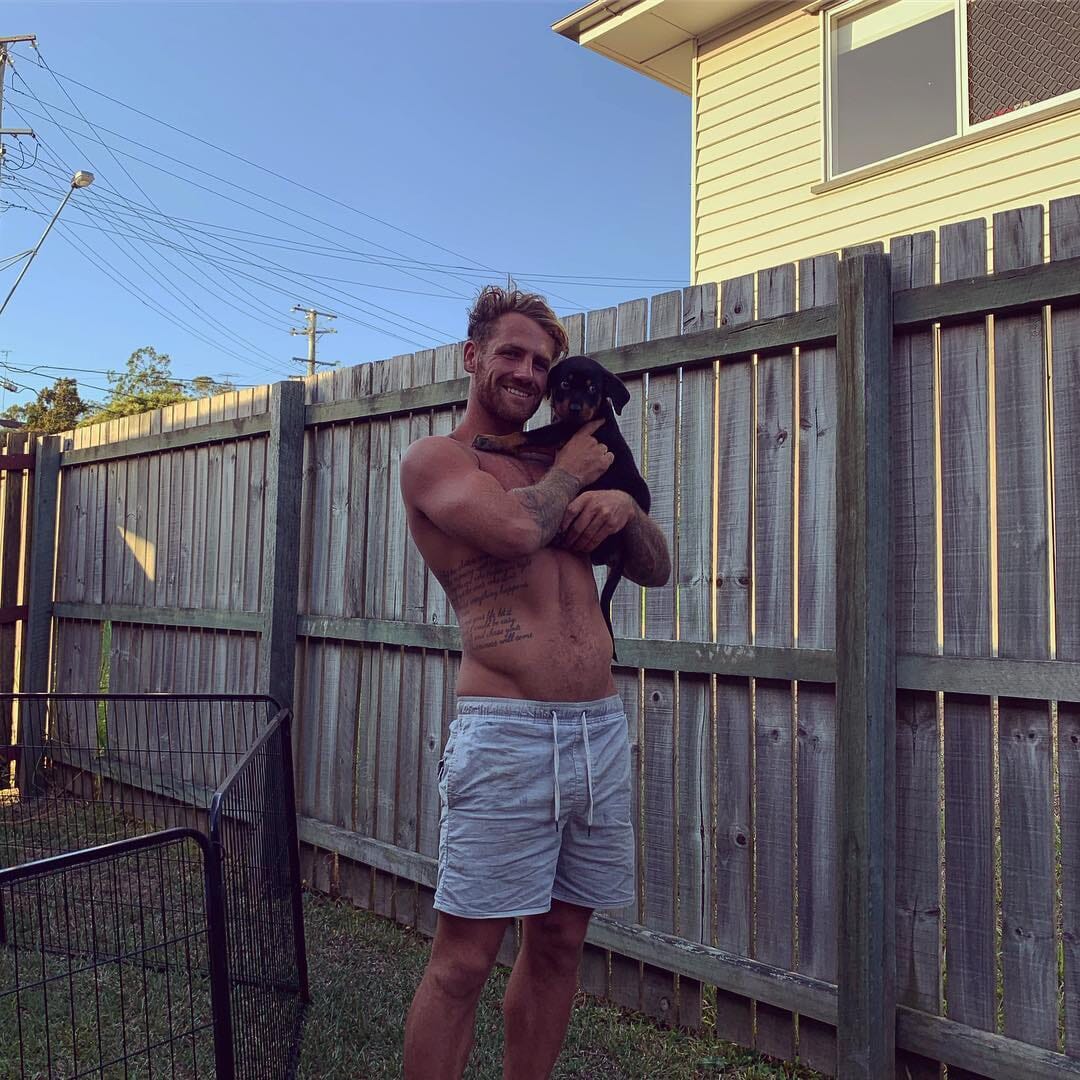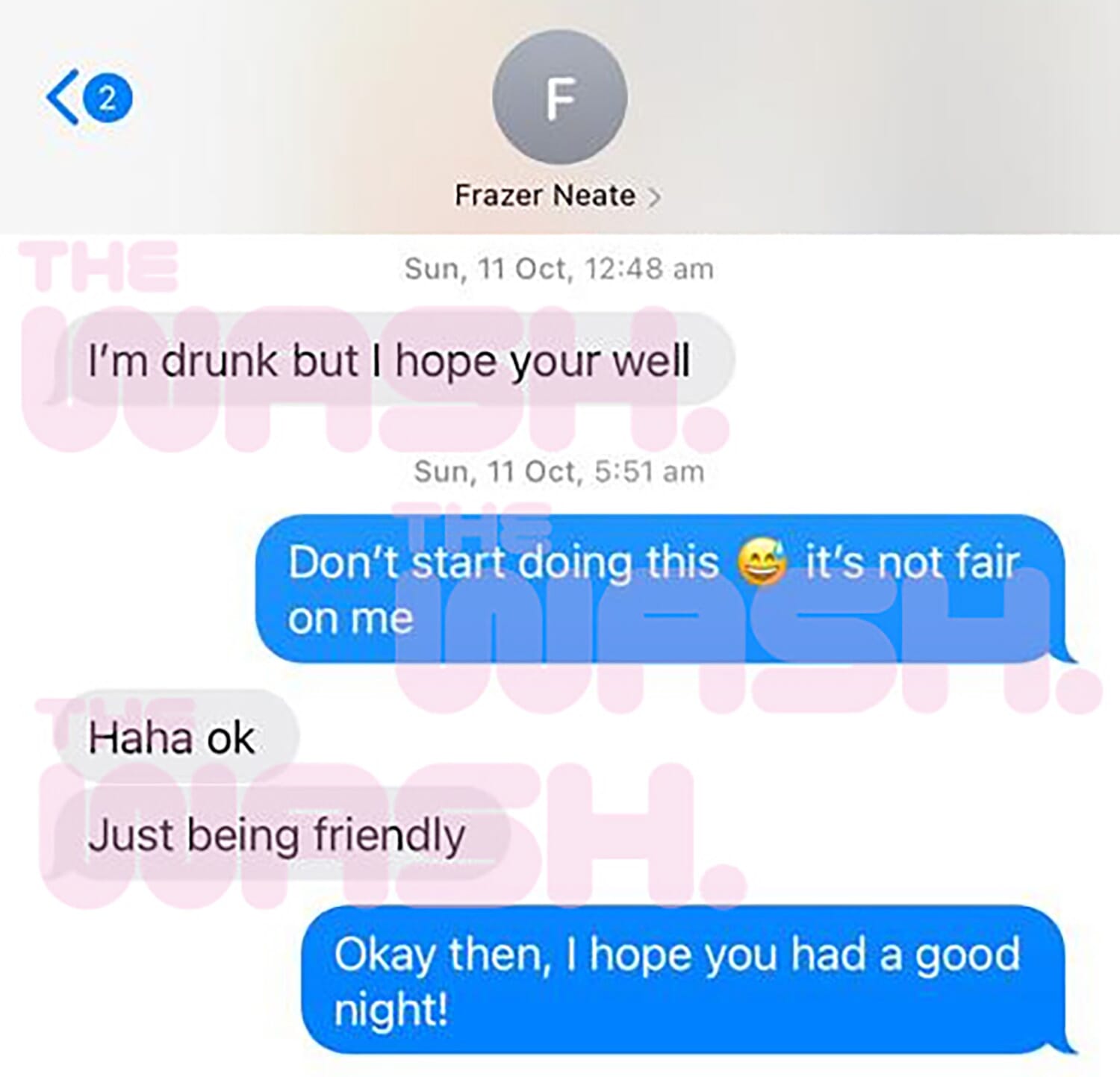 Here's what happened after Elly chose him as her winner, and he returned home to Shyanne:
'When Frazer got out, he called me straight from the airport. He said, "I appreciate you so much, I had a lot of thinking to do, and I thought about you a lot when I was in the house. In an ideal world we would be together, but because of the show, we can't." He told me he came second. He told me to my face multiple times that he didn't win. I said to him, "Look me in the eyes and tell me you came second, because if I watch the show and see that you've come first, that is so fucked" – and he said to me, "I promise, I wouldn't lie to you. You mean too much to me… I came second."'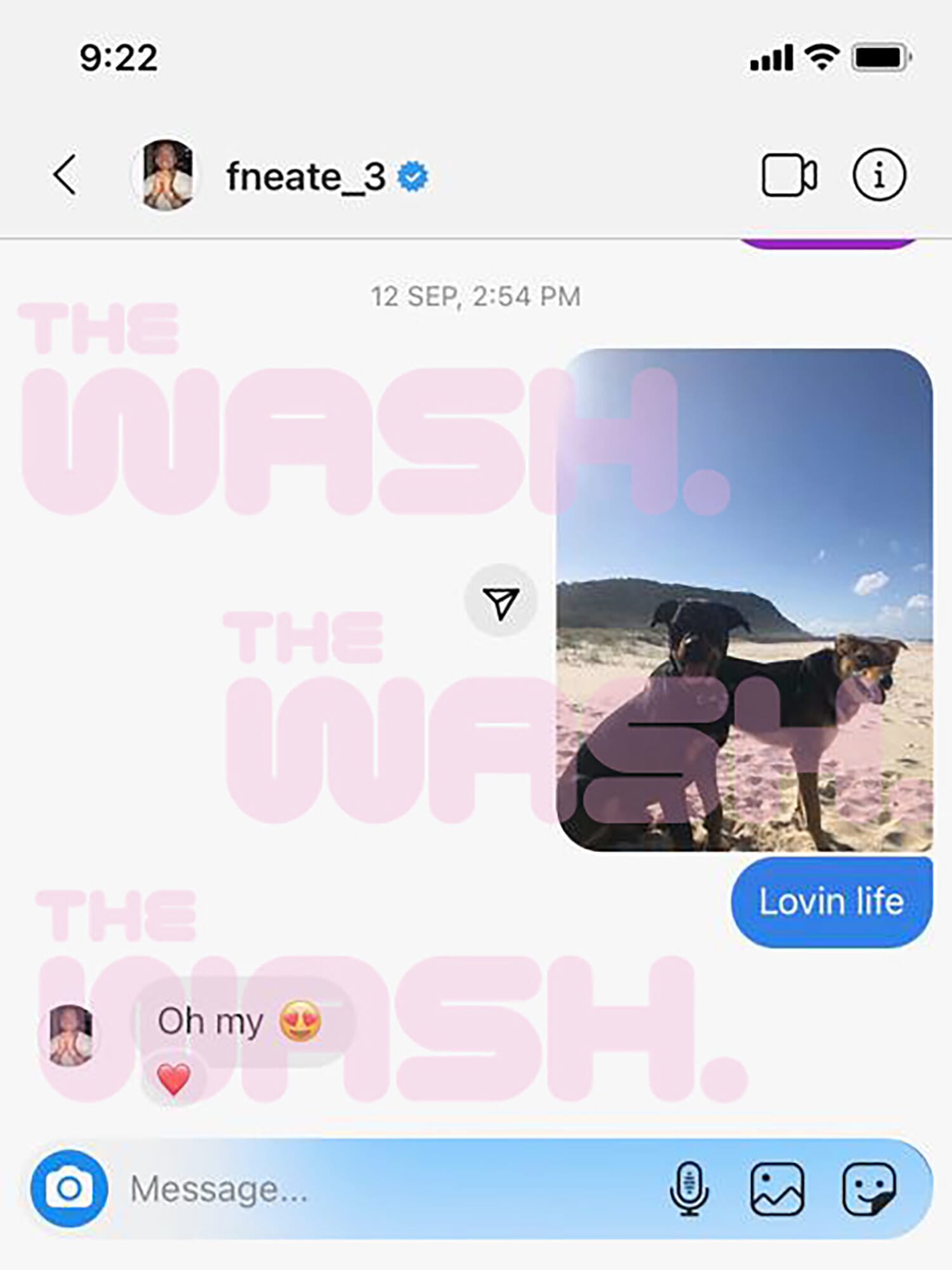 How are things between them since he broke things off?
'We haven't hooked up or anything [since he returned from filming], but I've seen him three times this week alone. We've gone to the beach … I've actually got his dog right now. He dropped King off two nights ago. And I tried to drop the dog off earlier this week but he said, "You can't come here, there are too many paps."
'He said, "I've got to go to a secret location. All of the finalists have to go. I'm going to Newcastle with Joe Woodbury".  Looking back, I feel so stupid now. I said to him: "Isn't it a bit weird that you're going to Newcastle to meet up with the guy that got your girl?" – and he said, "No, we are great mates, do whatever you want to do with the dog". So, I had to watch the finale last night and see that he won, while sitting with his dog."'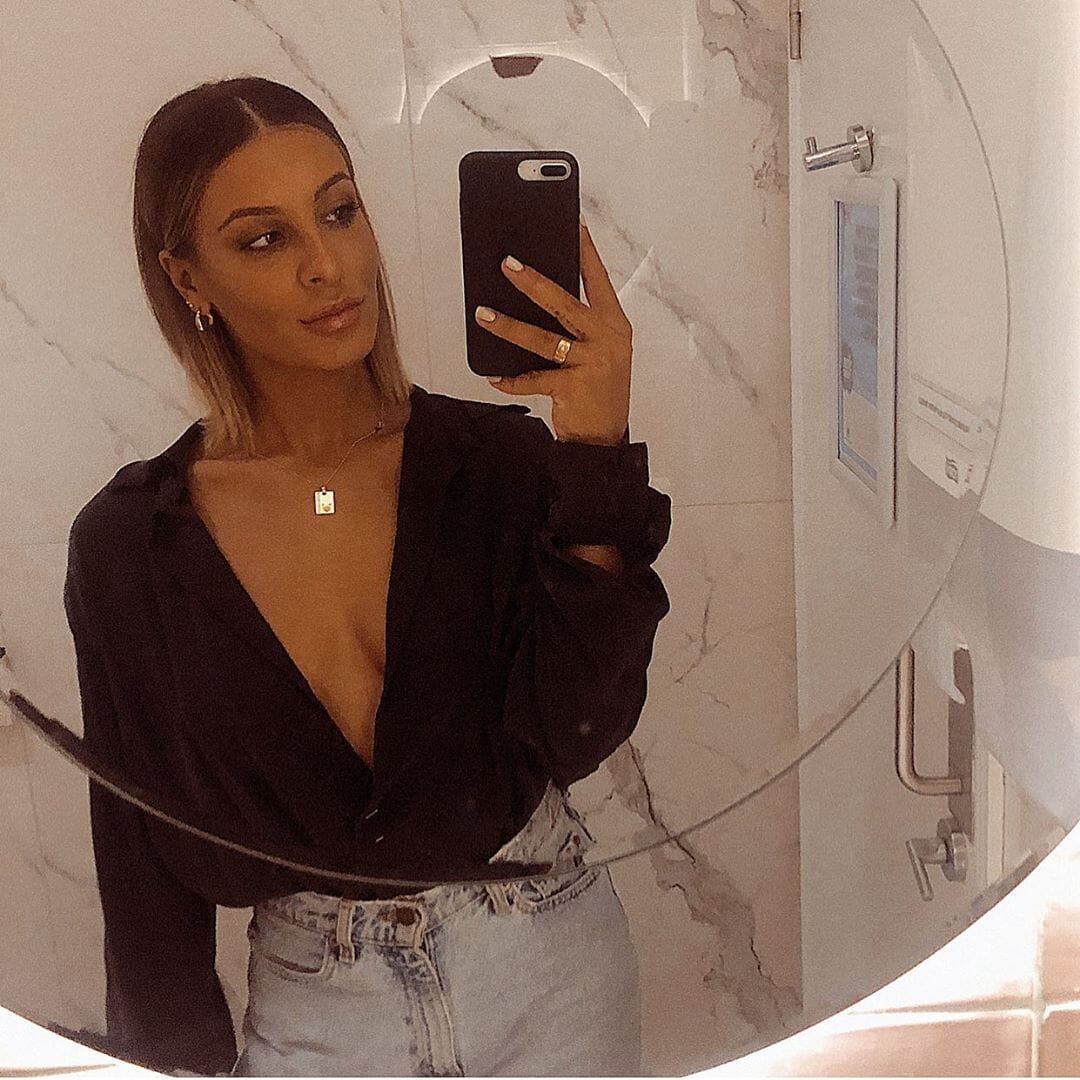 Shyanne's message to Elly:
'I'm speaking out not because I want clout, I just want him to be held accountable for saying these things to my face, yet while he was with Elly. I ultimately want to protect Elly, and woman to woman, give her a heads up that Frazer has been blindsiding both of us. I feel like he completely gaslighted me.'
The Wash has contacted Max Markson, Frazer's new celebrity publicist, to see if he'd like to respond to Shyanne's comments.