Becky Miles doesn't find love on The Bachelorette.
She finds a man she quite likes, and she ends the show by choosing him to be her boyfriend; but she has not seen him since then, and wants everybody to know she absolutely doesn't love him.
In a bizarre twist, we've noticed the 30-year-old keeps repeating similar lines about her winner in interviews, and it all sounds oddly rehearsed and like she's building up to a post-finale breakup announcement?
Have a read and make your own mind up…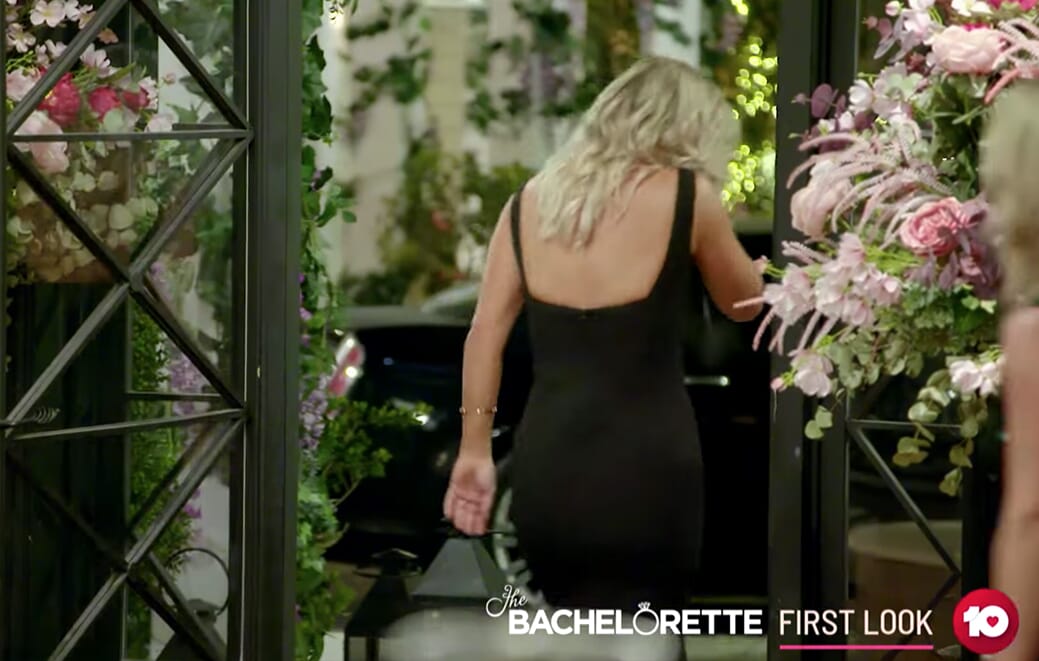 Here's what Becky told Body + Soul on September 28:
'I can say that we both chose someone at the end, and we're both in happy places and I think the journey to love, I think that was always the end goal but in the end I just want time with my person on the outside to live a bit of a normal life and explore that.'
Here's what Becky told the Life Uncut podcast on October 6:
'I would't say [I'm in] love! But I'm definitely in a happy place, so. I feel like the road to love is a bit of a journey right? And I just want that time on the outside to just get to know my person, and have fun and just do real life.'
Here's what she told the Better Than Yesterday podcast on October 12 of her relationship status right now:
'You're trying your best to talk every day and text every day… and keeping that spark alive. Not long to go, we're going to… stick with it!'
And when asked by Who if they both found their 'happy ever after', she completely ignored her relationship and said this:
'I've never seen Elly so smitten. Usually she gets a bit overwhelmed when guys are too keen on her. But now, she's all in. She's been really emotional and I've not really seen this side to her. It's so nice.'
When you put all of these responses together, it's all a bit suss?