Carlin Sterritt has finally revealed why he split from Angie Kent in June.
Speaking on the How to Life podcast, he explained that he felt increasingly insecure about Angie's friendships with other men, especially ones in the public eye.
The personal trainer said he first struggled with the fact that Angie was regularly texting her Bachelorette runner-up Timm Hanly following the show's finale.
'She really cared for Tim. They were kinda messaging a little bit [after filming wrapped last year]. I was trying to play it cool, like "it's fine, it's all good",' he began.
'I was trying to be nice and do the right thing … and just more and more they were messaging each other. And it really started to eat away [at me].'
Side note: Angie and Timm are no longer mates, but that's a whole other story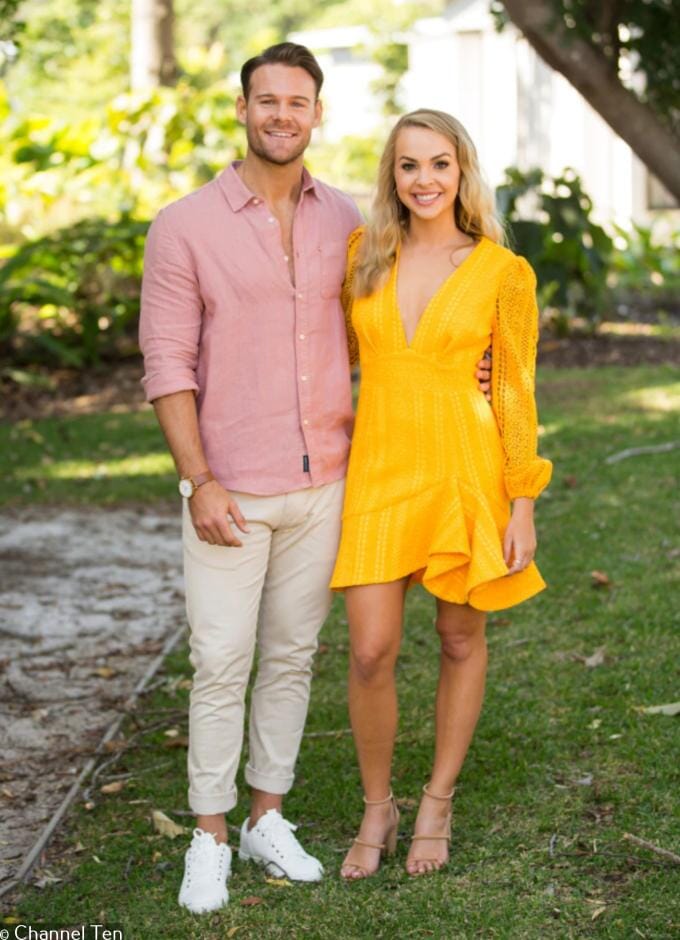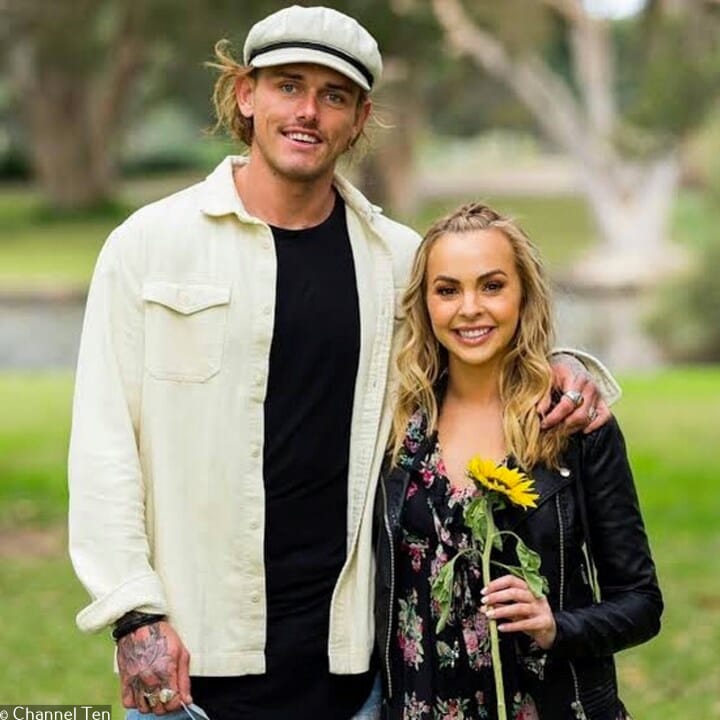 More issues then cropped up when Angie was cast on Dancing With The Stars in January and would spend all of her time training with partner Julian Caillon.
Carlin continued: 'Then she goes onto the next show, Dancing With The Stars, and she's with this handsome Italian dude. And I was like, "Yeah, this is not easy". He's a good looking dude and she would train for five hours a day with this dude and then fly to Melbourne [for live shows].
'So I'm like, "You spend so much more time with this guy and I'm still feeling pretty shit about having just watched you mack on with all these other dudes [on The Bachelorette]."
'I wasn't ready for it. We had a pretty good run and I'd always own up to it and apologise if I was acting out on my insecurities.'
The pair dated for approximately 10 months after leaving The Bachelorette together last year.