Warning: Do not scroll down if you don't like spoilers
The Bachelor's Nadine Kodsi, aka the brunette who looks a bit like Martha from MAFS and was evicted during Locky Gilbert's first cocktail party, has gone rogue on Instagram.
On Monday, the 30-year-old shared a lengthy statement leaking the final two, and who she believes wins the show, while completely breaching her contract with Ten.
Although Nadine obviously left the mansion quite early on, she cited a group chat with the rest of the contestants as her source, and it kinda seems legit?
The brunette revealed that Irena Srbinovska and Bella Varelis are the top two, and she believes that Bella wins the show, but is not 100% certain about that outcome.
Please note, what she is posting is not confirmed.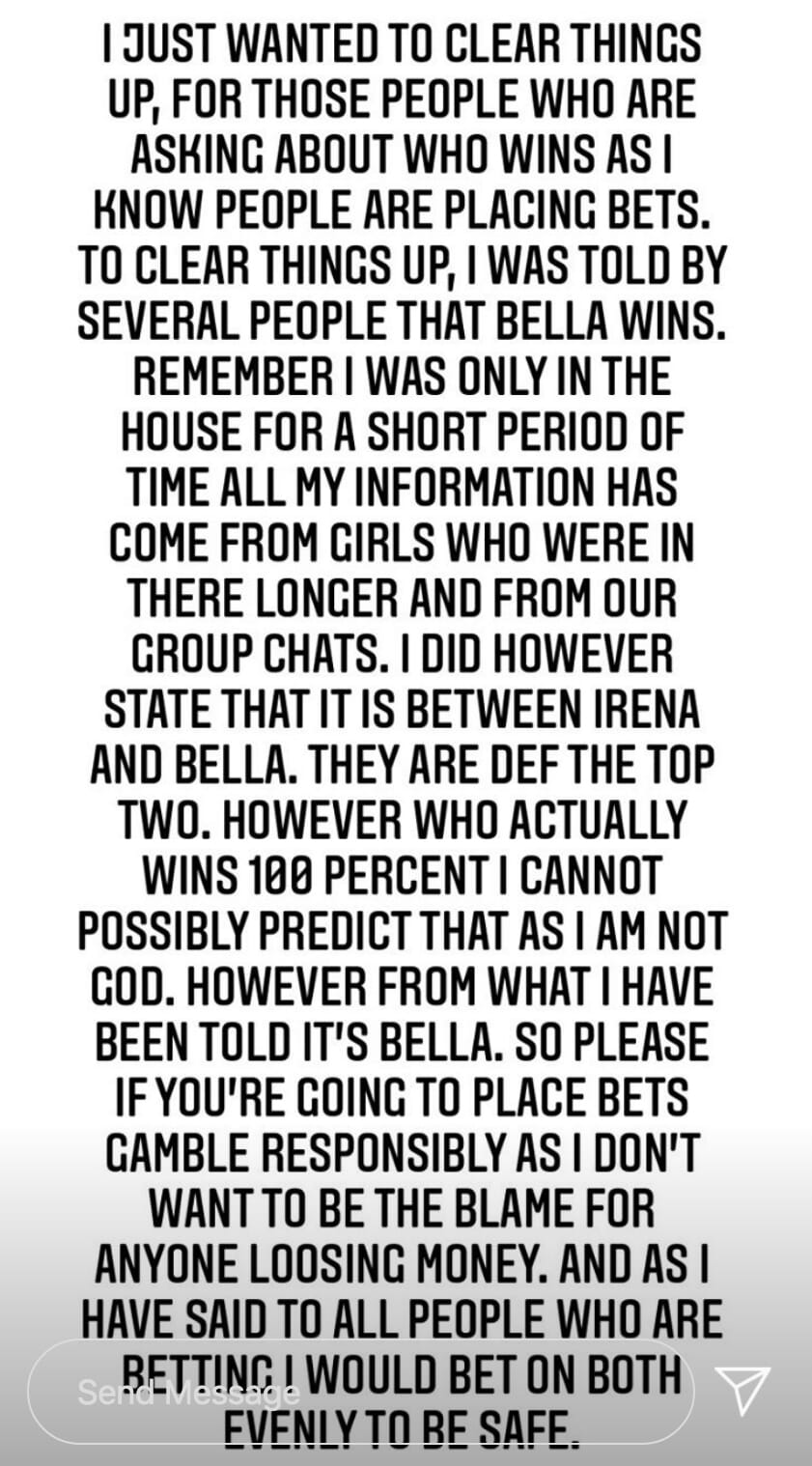 Here's what Nadine wrote in full…..
'I just want to clear things up, for those people who are asking about who wins as I know people are placing bets. I was told by several people that Bella wins. Remember I was only in the house for a short period of time, all my information has come from girls who were in there longer and from group chats.
'I did however state that it is between Irena and Bella. They are def top two. However, who actually wins 100% I can not possibly predict that as I am not god. From what I have been told it's Bella. So please if you're going to place bets, gamble responsible as I don't want to be the blame for anyone loosing money. And as I have said to all people who are betting, I would bet on both evenly to be safe.'
Follow @TheWashOnline on Instagram for all the latest Bachie goss!