Locky Gilbert returned to The Bachelor mansion with a surprising new piercing on Thursday.
As the show resumed production, fans were slightly baffled about why he was now sporting a sparkly stud in his left ear and wondered what was going on.
Amid the confusion, Locky has since commented on recap legend and general funnyman Hi Josh's Instagram explaining that Izzy Sharman-Firth actually pierced his ear during this week's cocktail party – but the scene was cut from the show.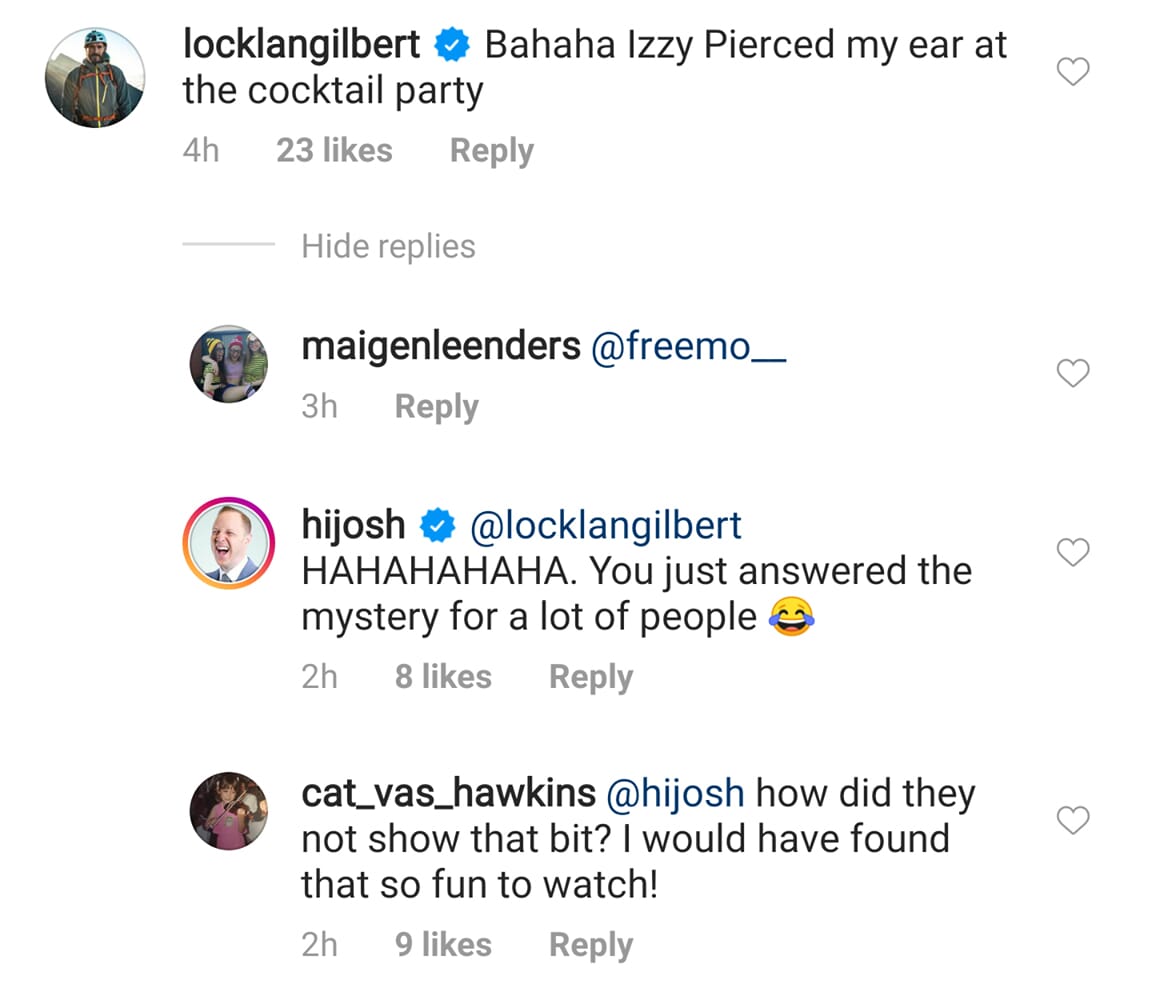 'Izzy pierced my ear at the cocktail party,' Locky commented on Hi Josh's page.
'You just answered the mystery for a lot of people,' Hi Josh responded.
'How did they not show that bit [on TV]? I would have found that so fun to watch,' a third person, with a very valid point, then added.
Producers, if you're reading, less fights and more fun scenes please.