Locky Gilbert may be hoping to find the love of his life on The Bachelor.
But it appears that many of the women vying for his heart on the Channel 10 dating show may be playing the role of his perfect partner, with dreams of making it big afterwards.
The Wash can reveal that six of Locky's remaining contestants are secret actors, with their Bachie introductions failing to mention their former roles, casting agents and Hollywood dreams.
Here's the lowdown on which of his babes have acting pasts…
Kaitlynn Hoppe
The 26-year-old, who intruded onto the show in the second episode as a very blushing bride, is listed a 'personal assistant' on Channel 10's website.
Yet according to her IMDB profile, Kaitlynn is also an actress who is 'best known for playing Erica in The Veiled (2016)' as well as herself on The Bachelor Australia (2020).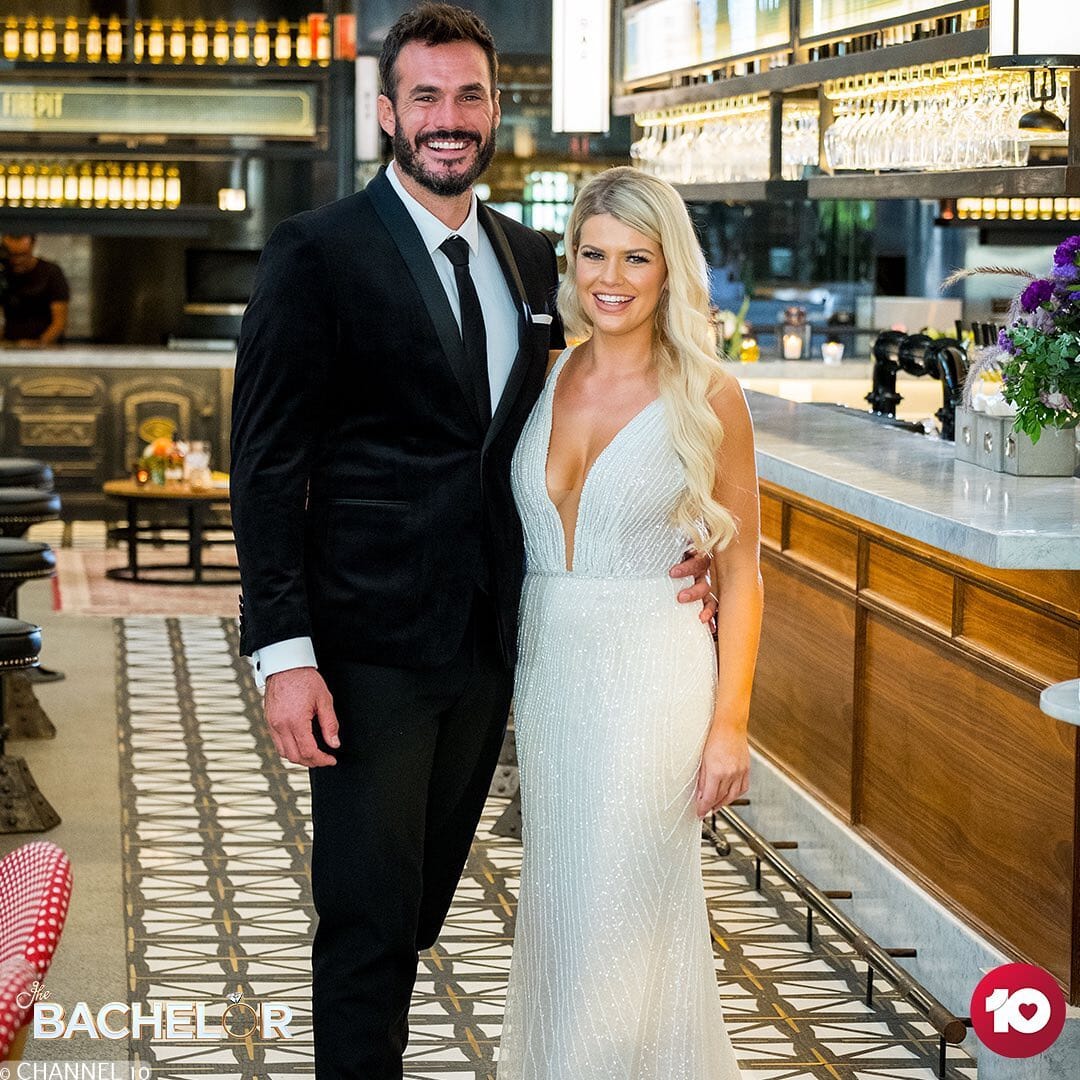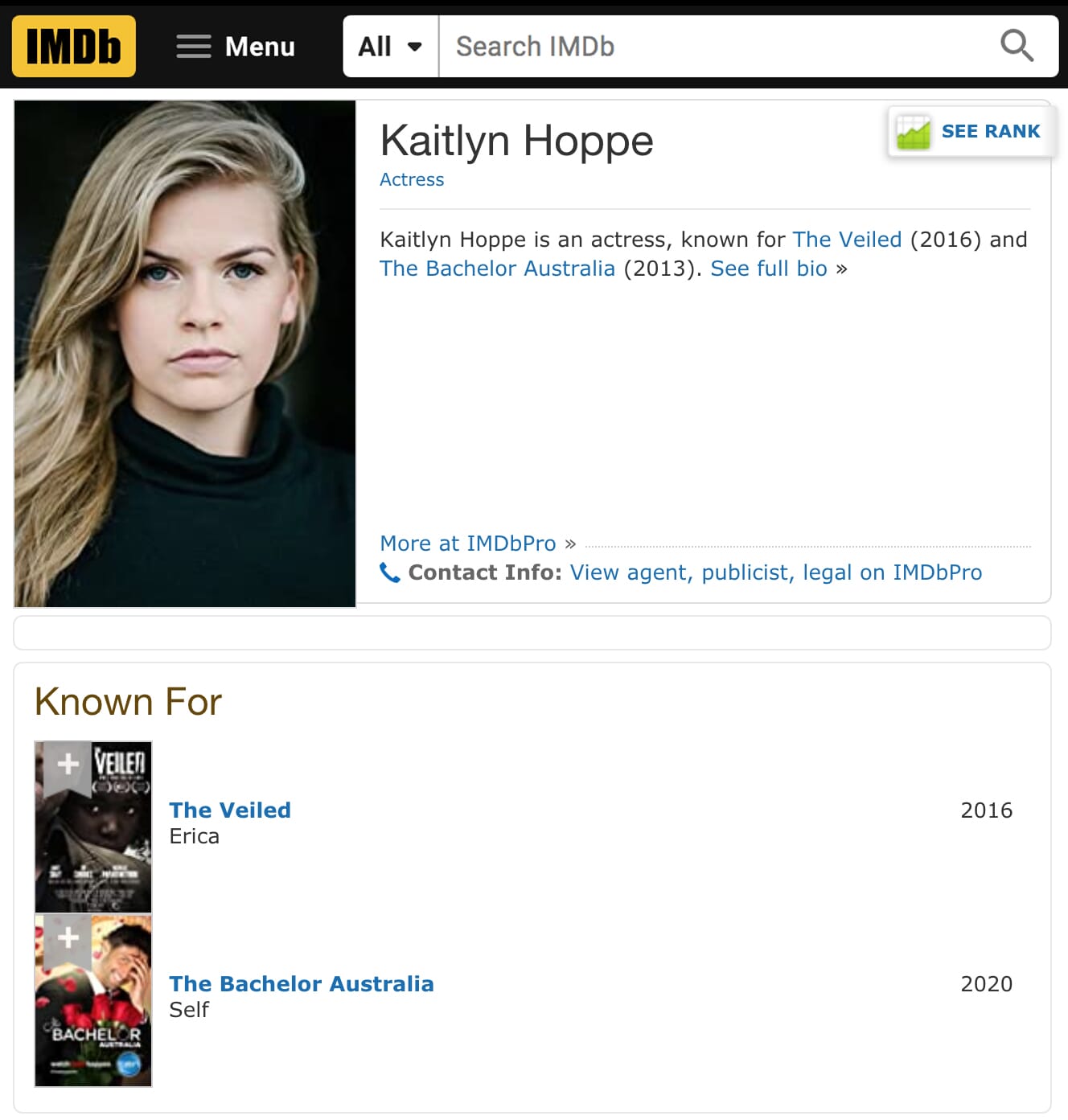 Clare Lange
The Perth beauty, 26, who previously lived in Canada, appears to be the most established actor, and has two public showreels uploaded to YouTube highlighting her talents.
According to her profile on Backstage, Clare has worked on 'many short films' as well as several television commercials for brands such as Lottery West and Live Lighter.
'No matter how large or small the role, she always gets the most out of her experience, and learns something new. Clare prides herself on never letting a good opportunity go and giving it her all. Clare is determined to further her career in acting, and has a passion to inspire other with storytelling like others have inspired her,' her management write.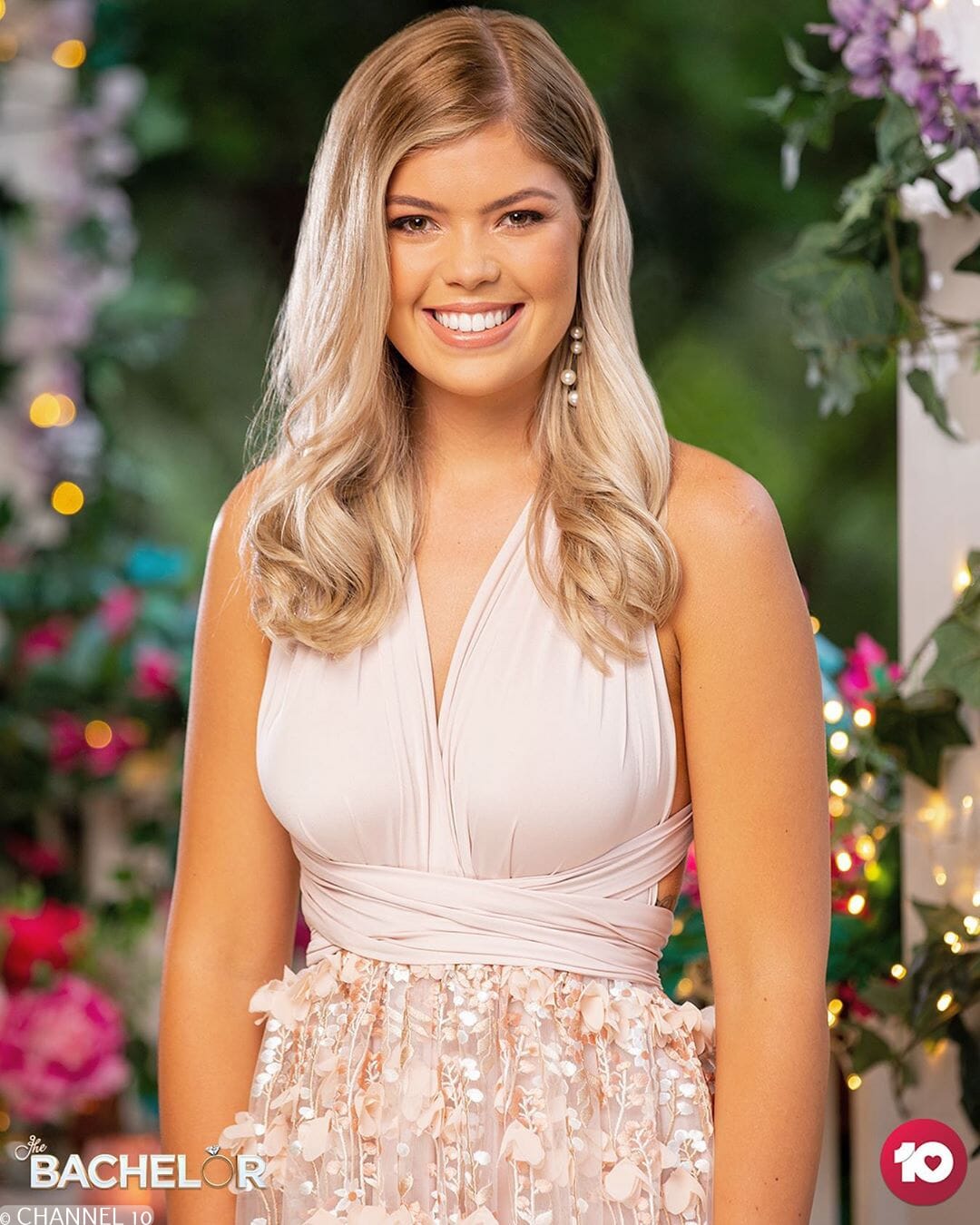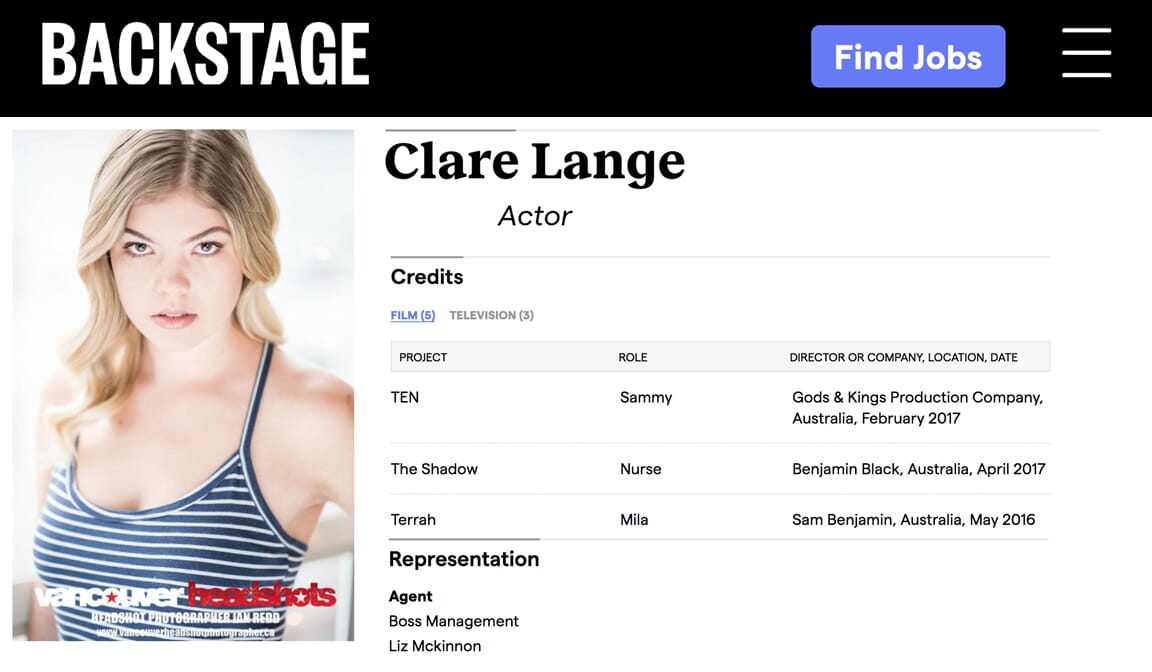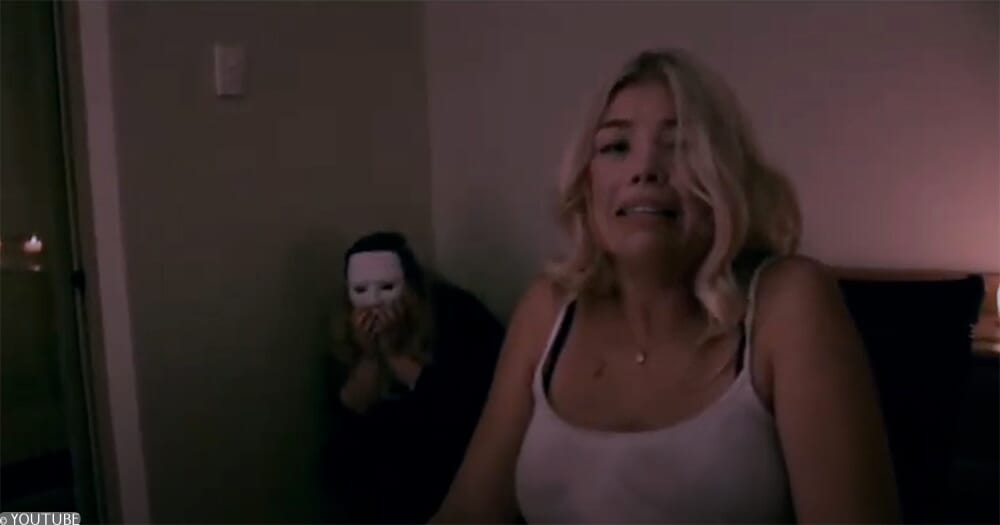 Marlaina McPhillips
Channel 10 may list Marlaina solely as a 'fundraising co-ordinator' on their website, but it appears the 31-year-old from Victoria has other interests.
According to her IMDB, the brunette previously starred in movies The Rackaracka (2013) and Doomsdays (2015) before signing up for The Bachelor earlier this year.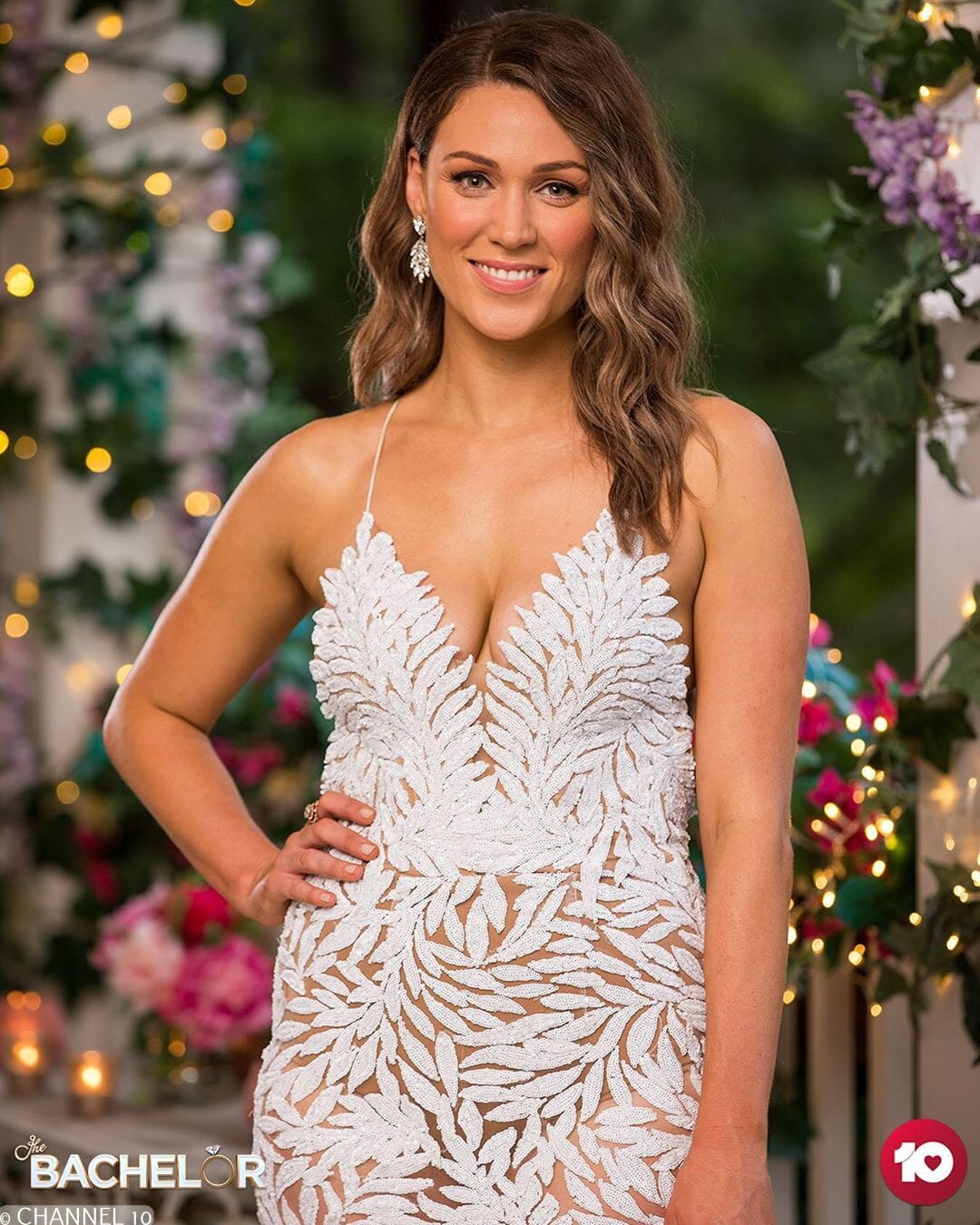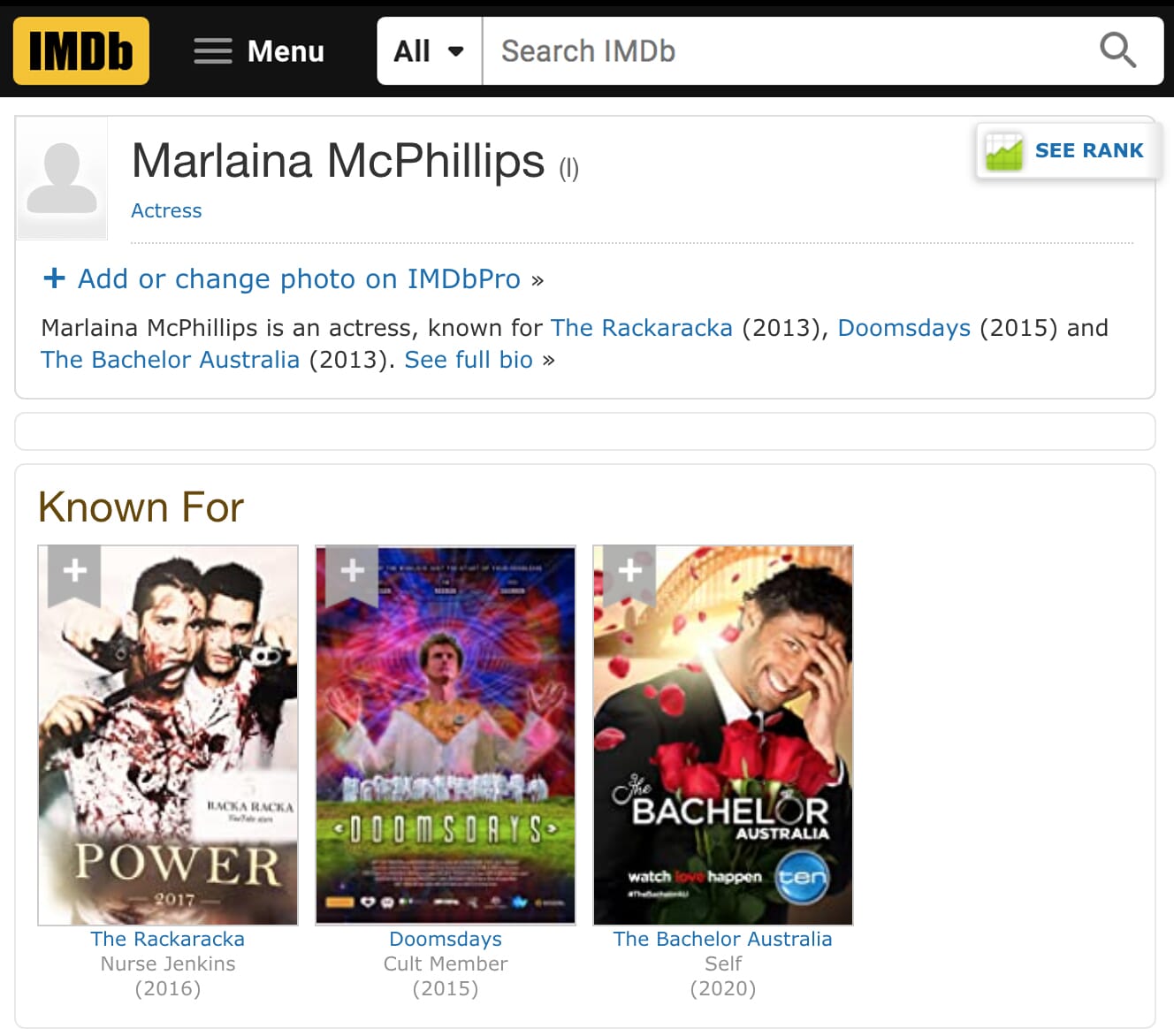 Kristina Abramoff
According to her StarNow, Kristina, 24, is an 'actor, extra, model, band member and singer' based in Western Australia.
Yet on the show's official website her occupation is listed as 'Phd Scholar'.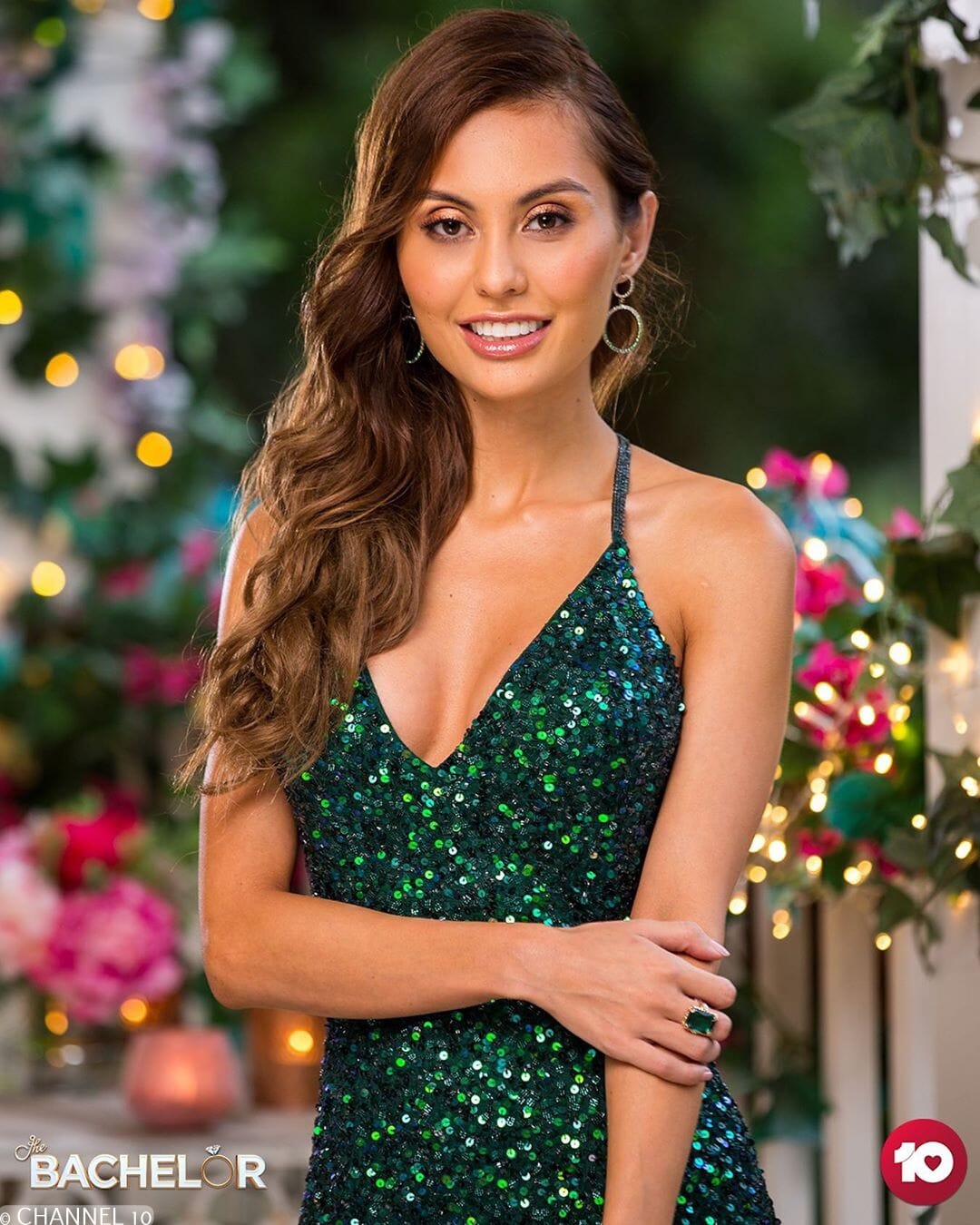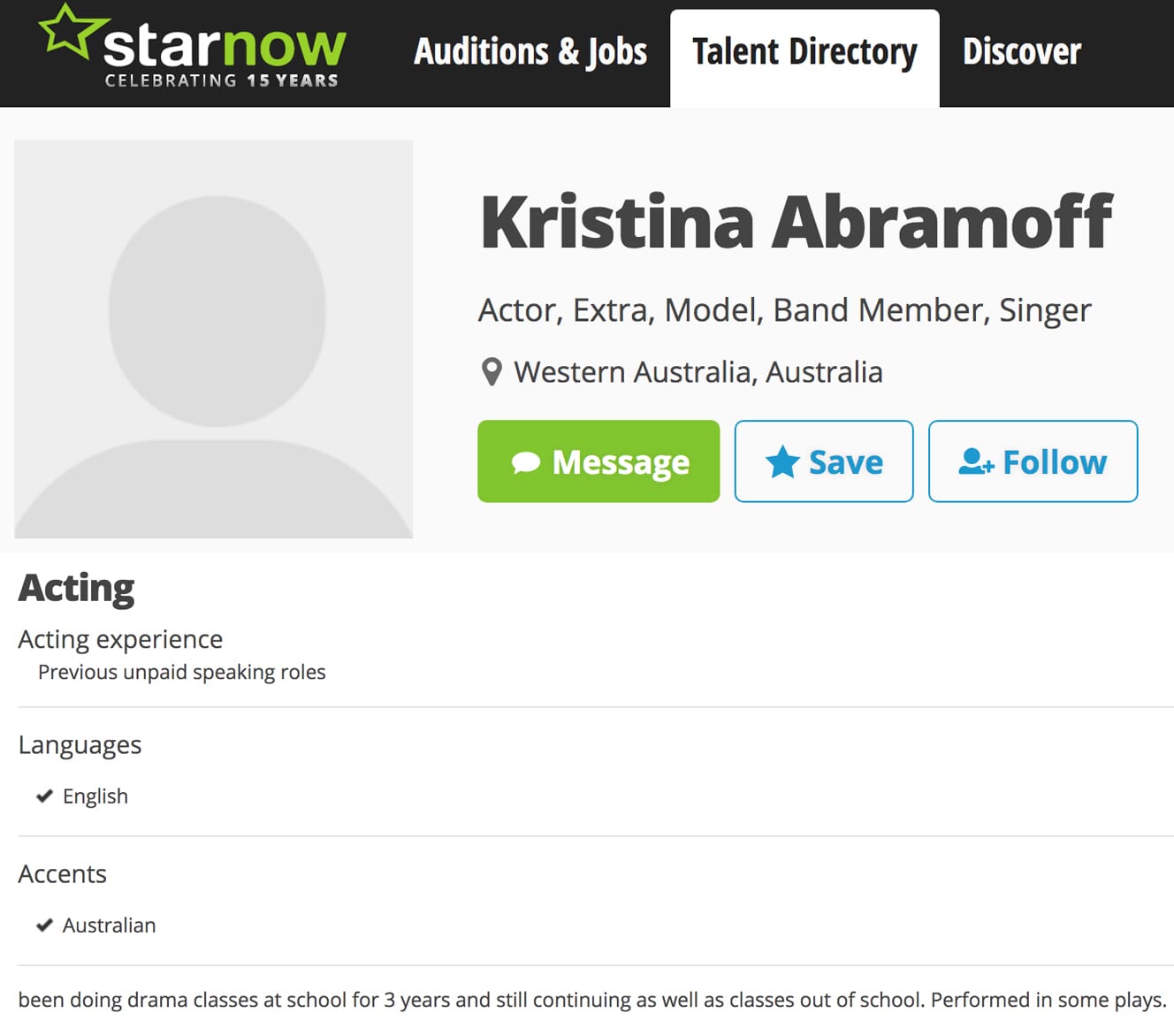 Nicole Campbell
The 26-year-old professional dancer shimmied her way onto the show last week.
And it seems Nicole may soon be expanding her performing career, having already secured herself top representation with talent agency Dargie Entertainment.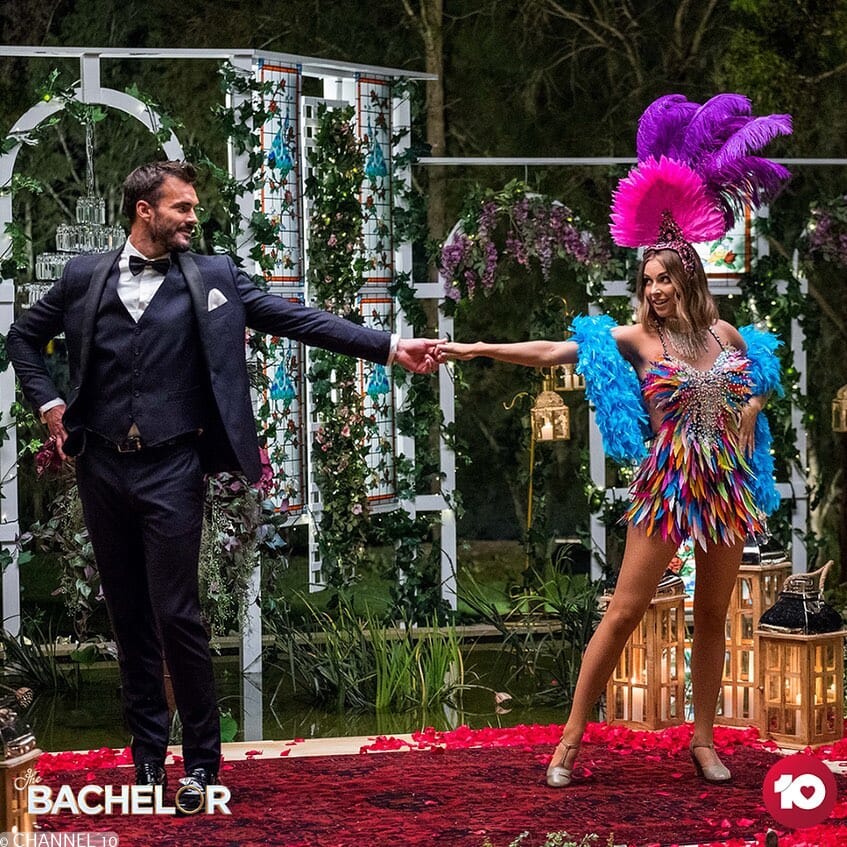 Bella Varelis
The 25-year-old is currently the hot favourite to win the show.
But many are now doubting if she's there for the right reasons after her former agent, Michael Beveridge, revealed the brunette's plans to move to Hollywood and make it as an actress.
'She said she was moving to Los Angeles. Bella wanted to be an actress, or wants to be an actress,' Mr Beveridge recently told the Friendship Rose podcast.
It is worth noting that Bella is yet to respond to this.