If there's one thing that we can all agree on, it's that Locky Gilbert is fit.
Which is possibly why The Bachelor's Marlaina McPhillips is ensuring she's in the best shape of her life as she battles it out against the 20 other remaining girls on the show for his love.
We spotted the fundraising co-ordinator, 31, sweating it out with a trainer in Melbourne on Monday, proving she's more than capable of keeping up with adventurer Locky.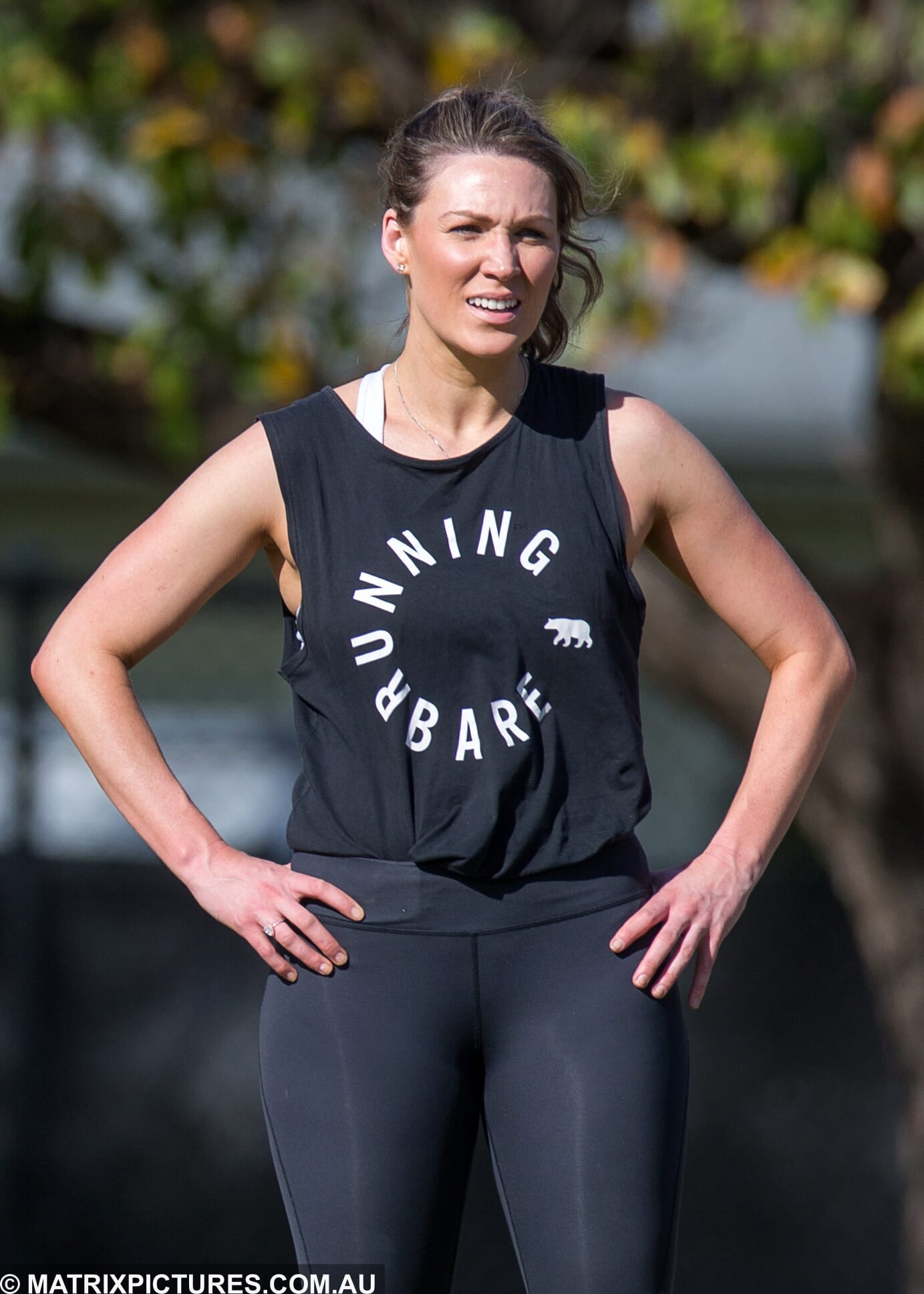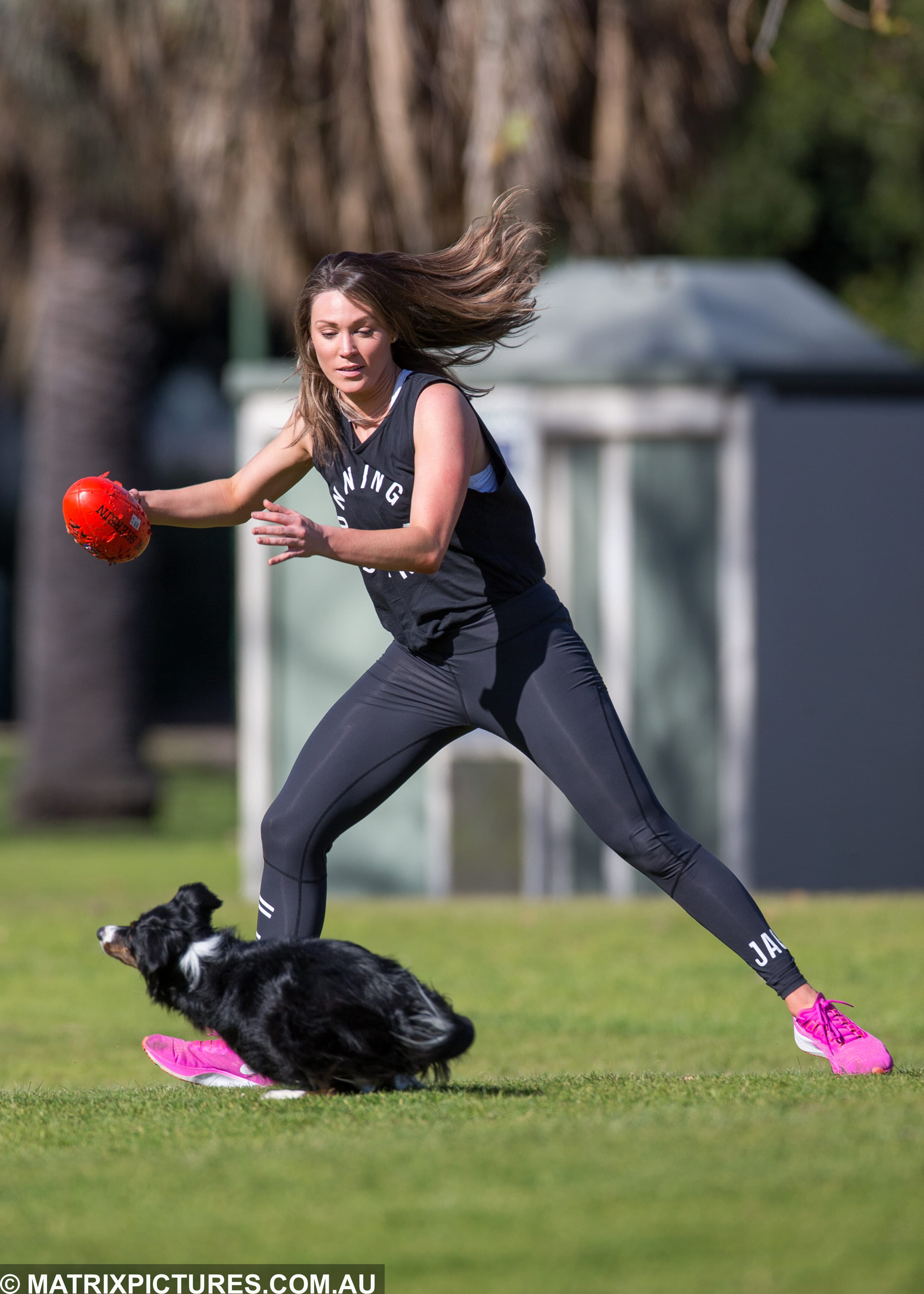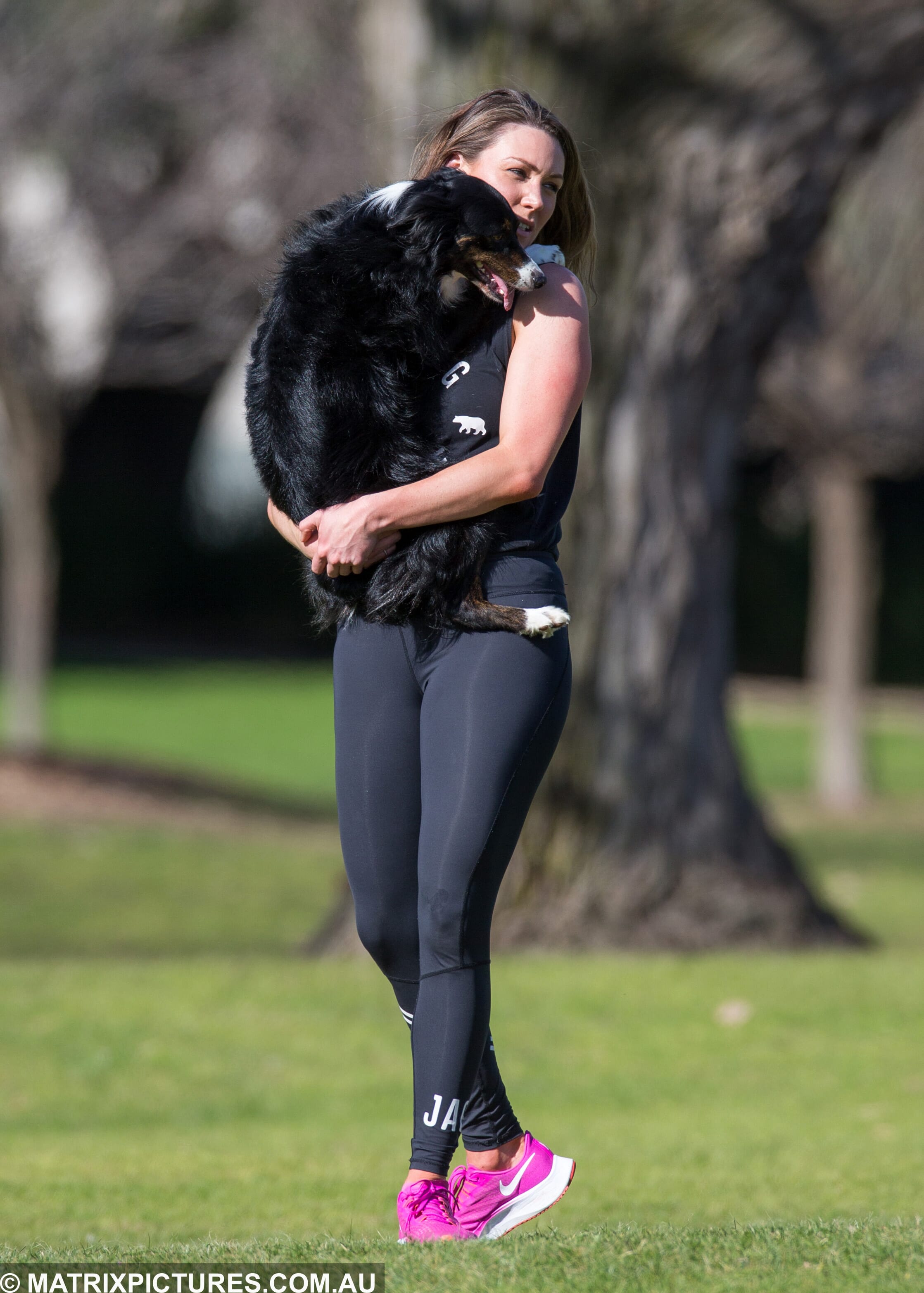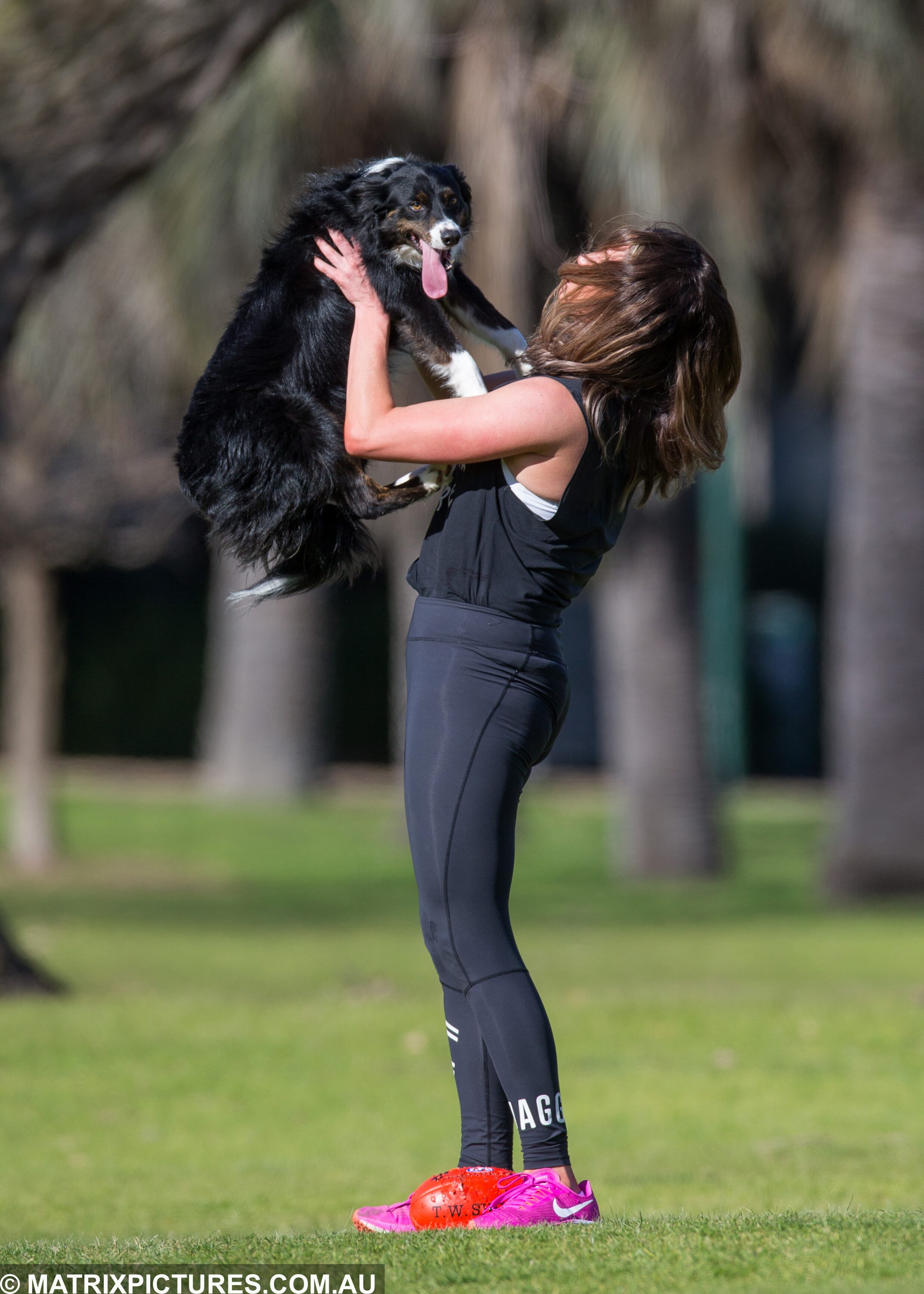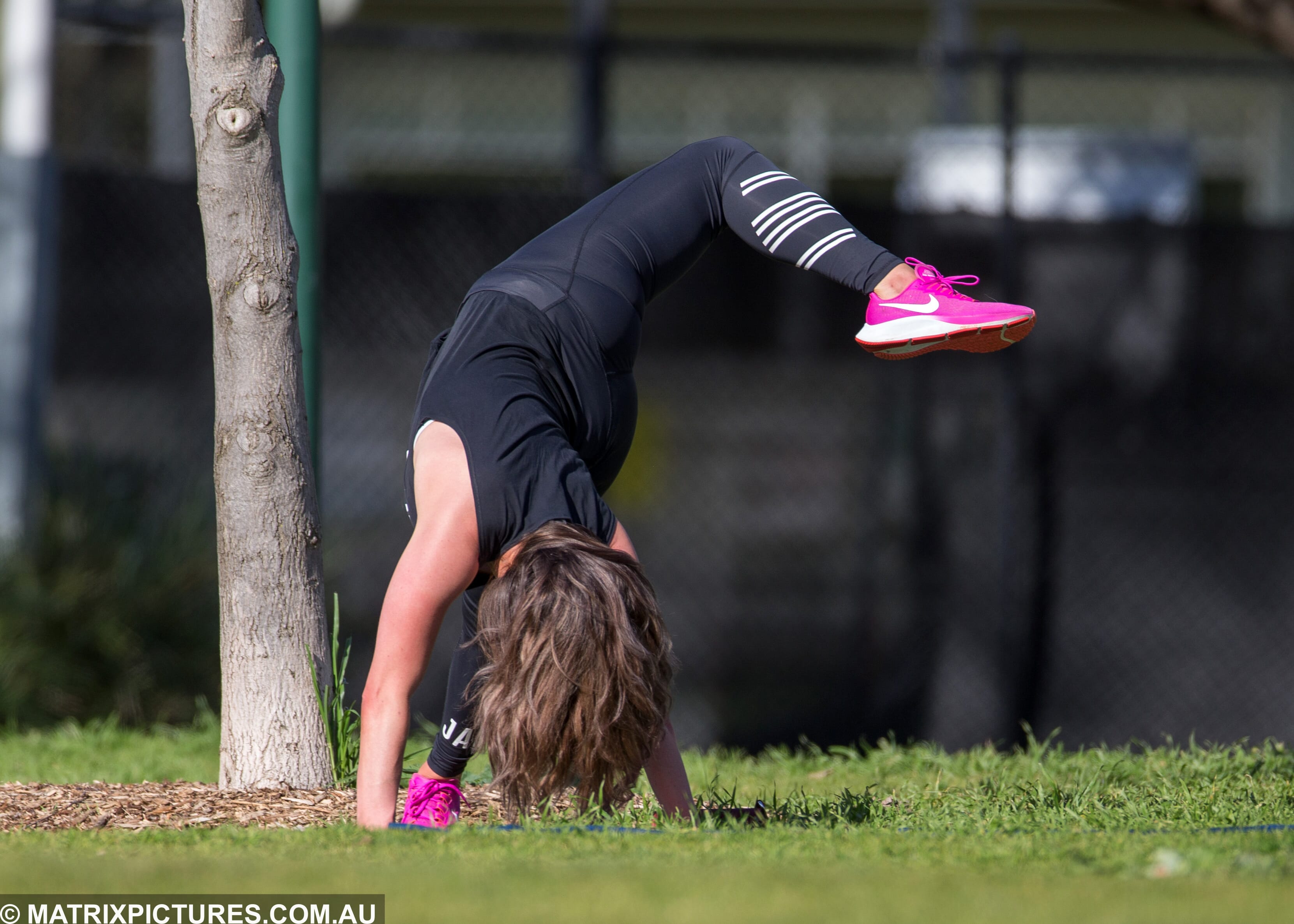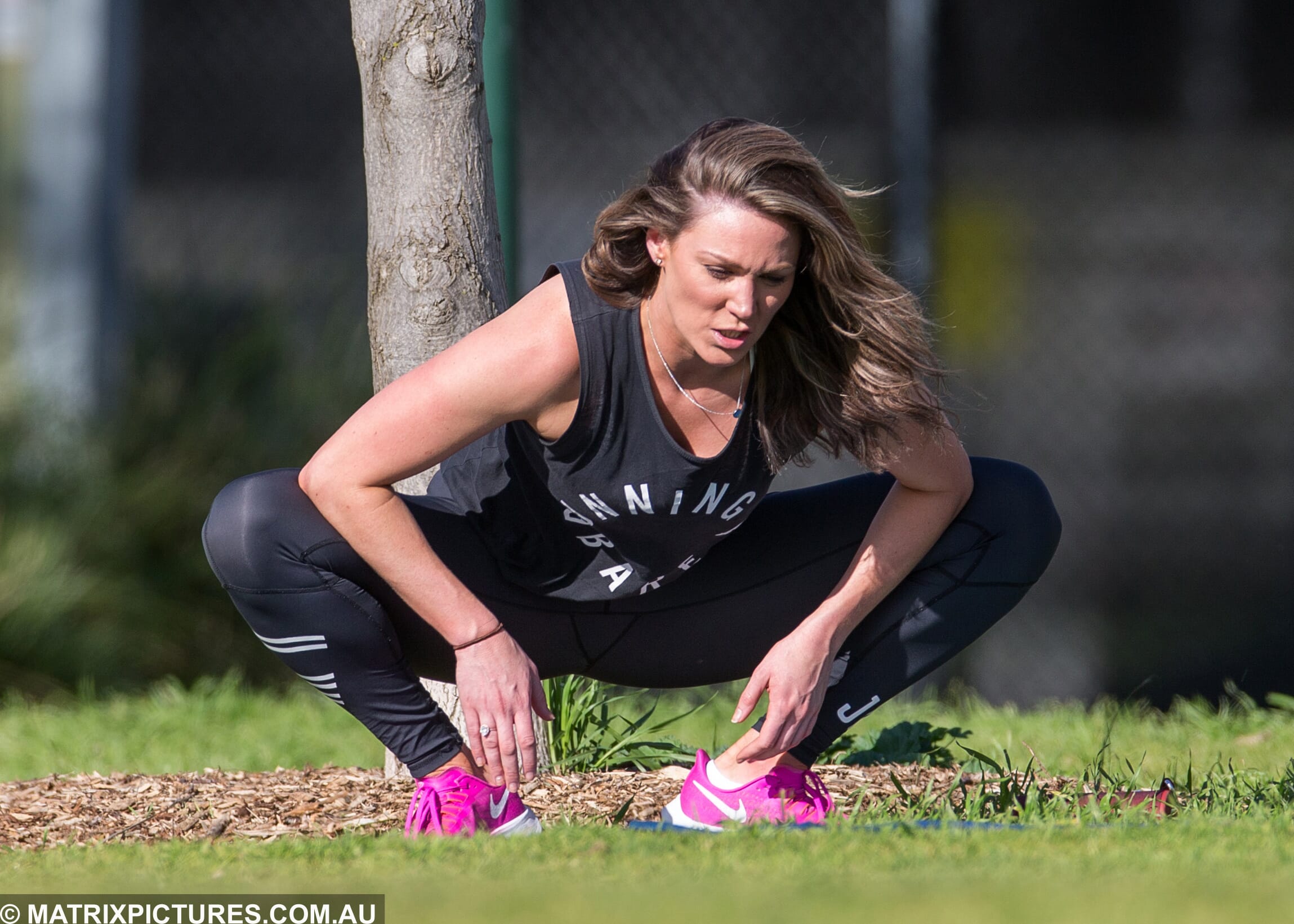 The beauty planked, squatted and kicked a football around during her intense workout.
She even carried a large dog around the park at one stage, and did several stretchy things with some bands that we're not entirely sure of, but looked exhausting none the less.
Although Marlaina is yet to make a big impression on the show, that's likely to change this week.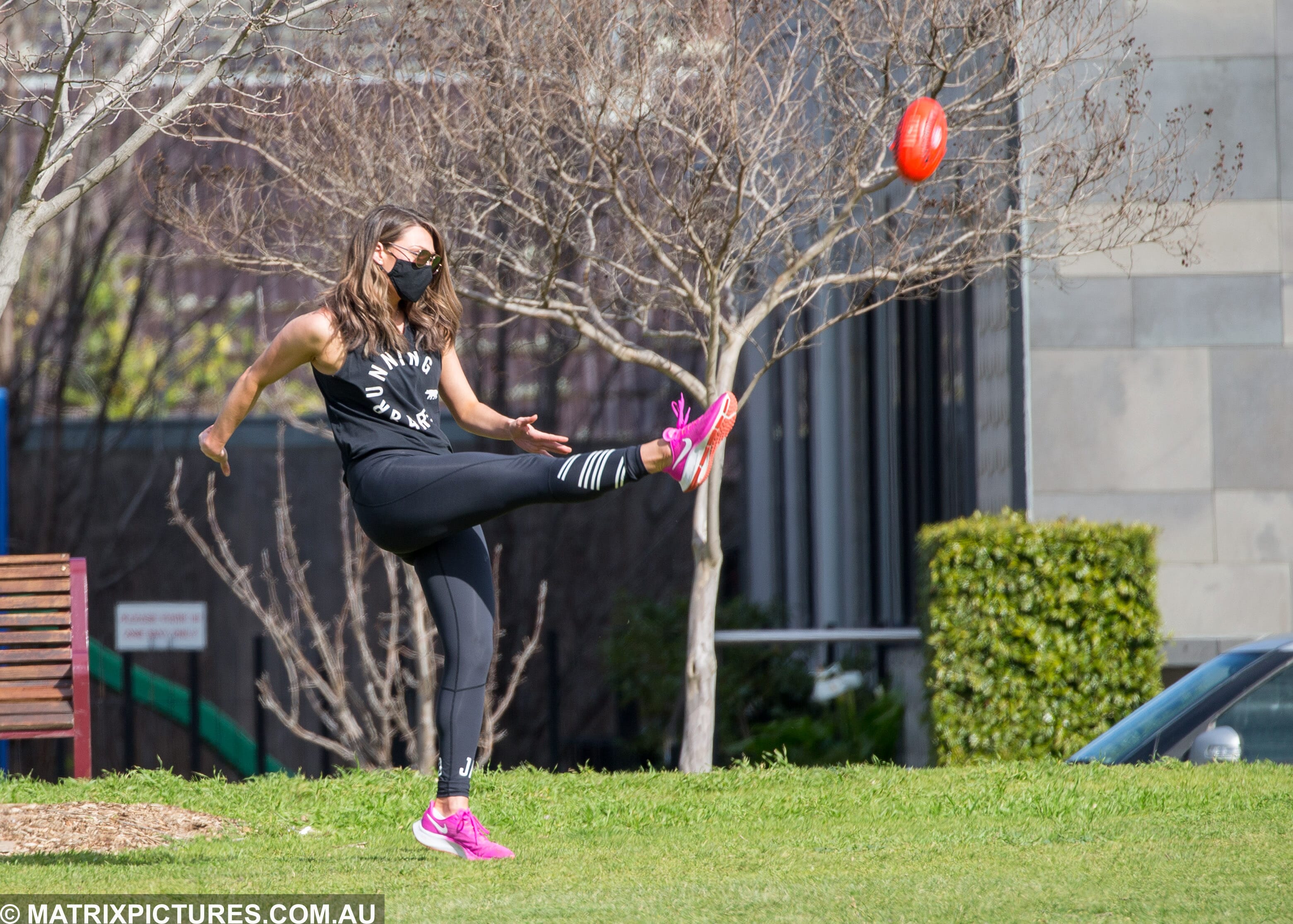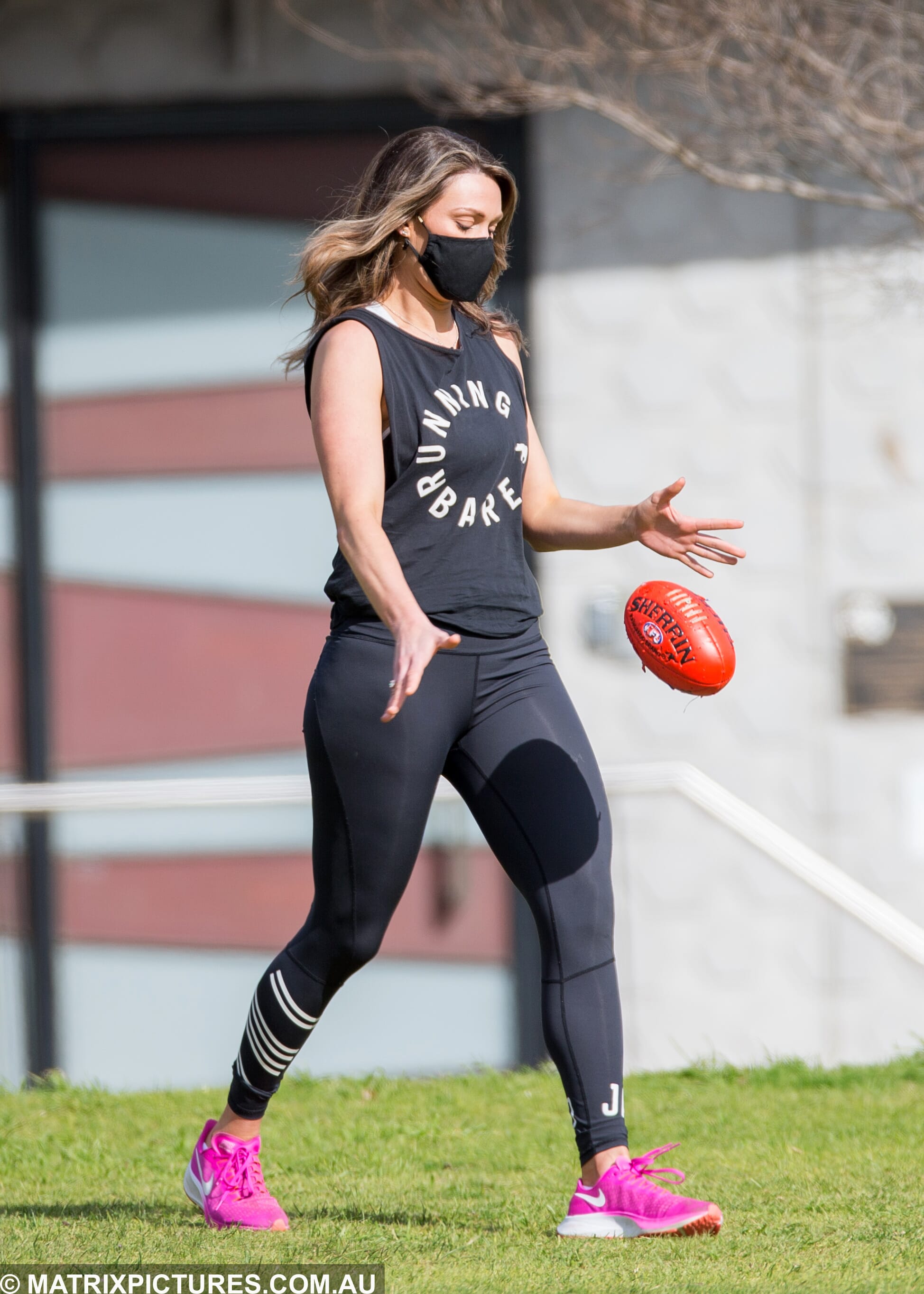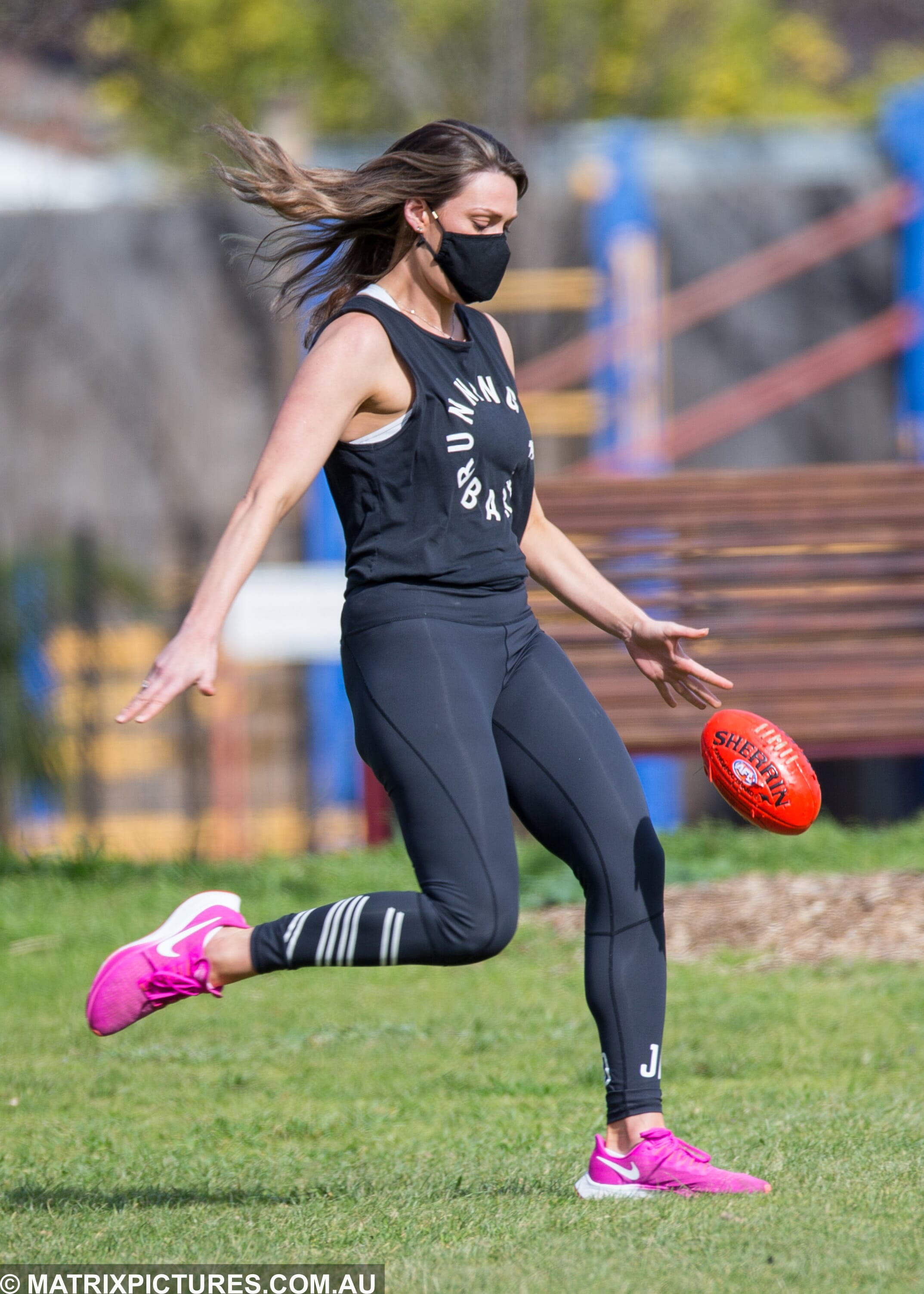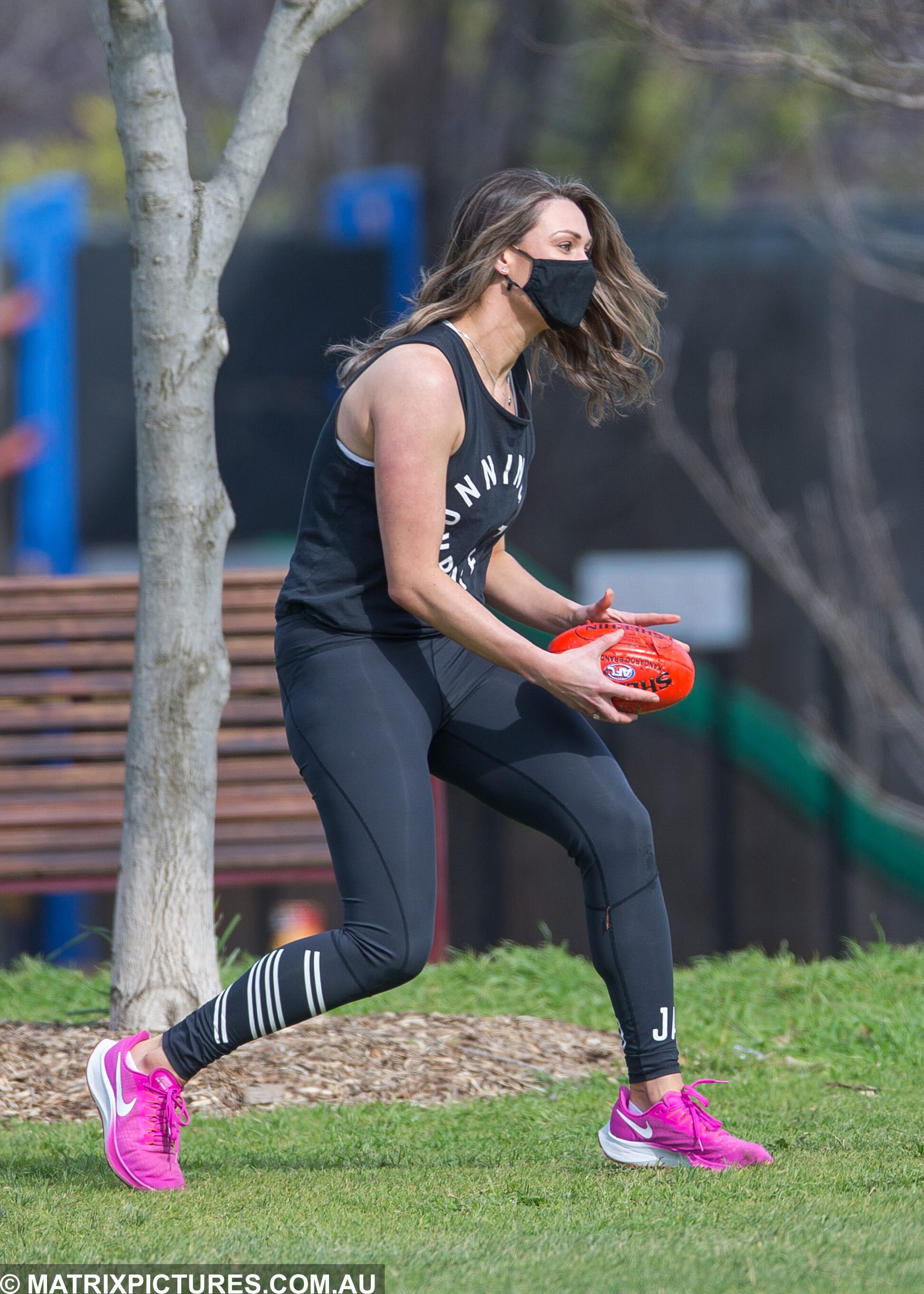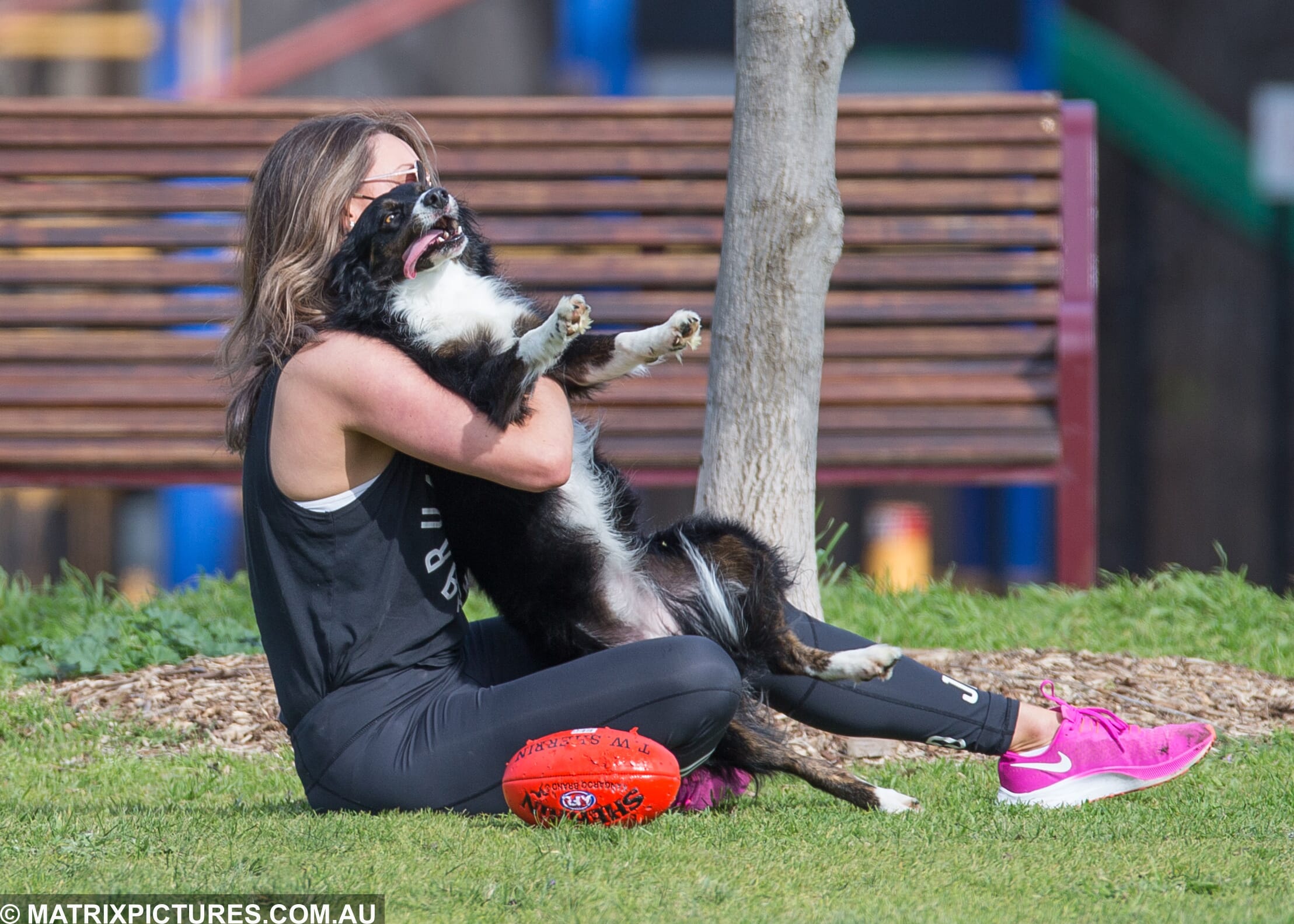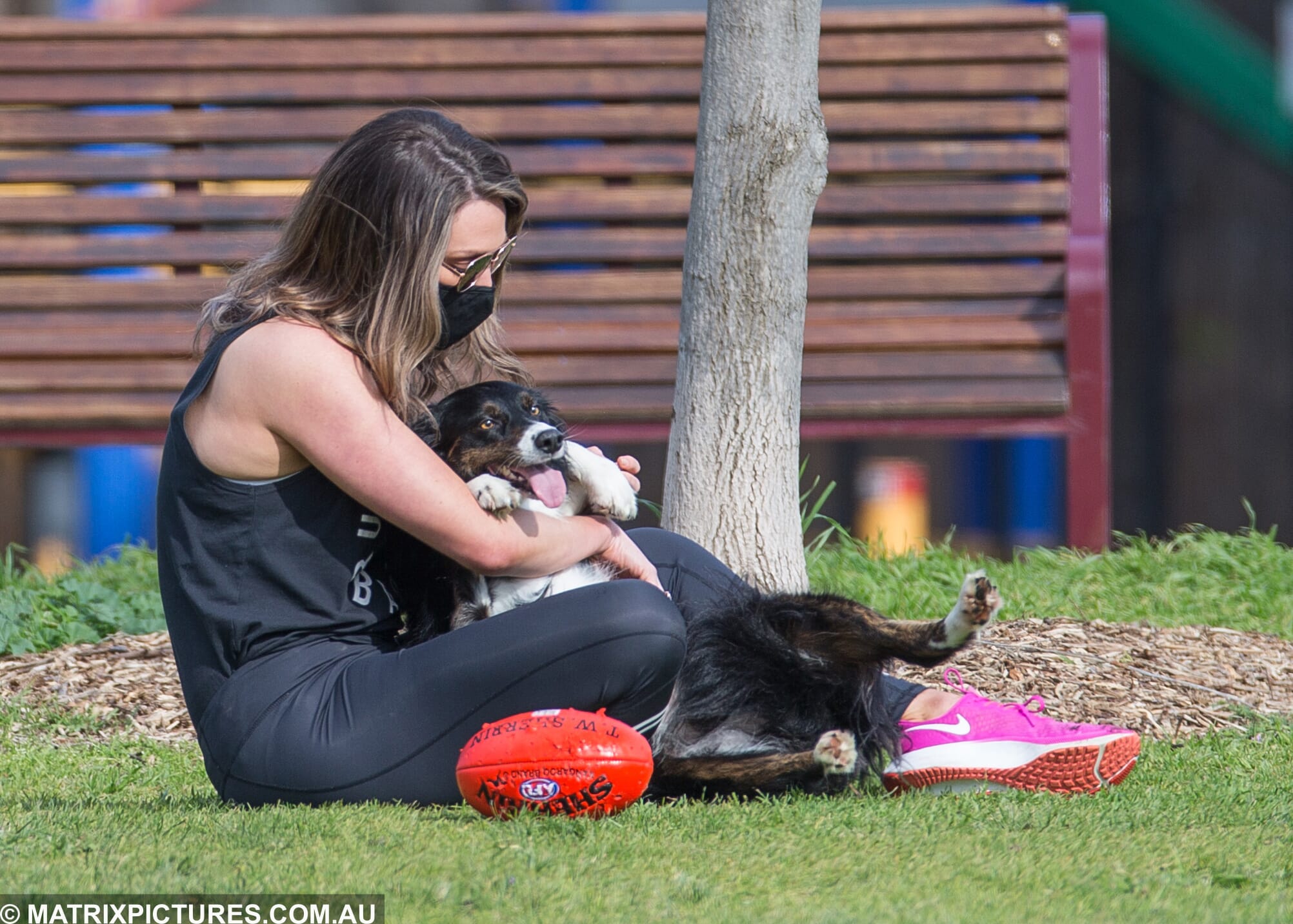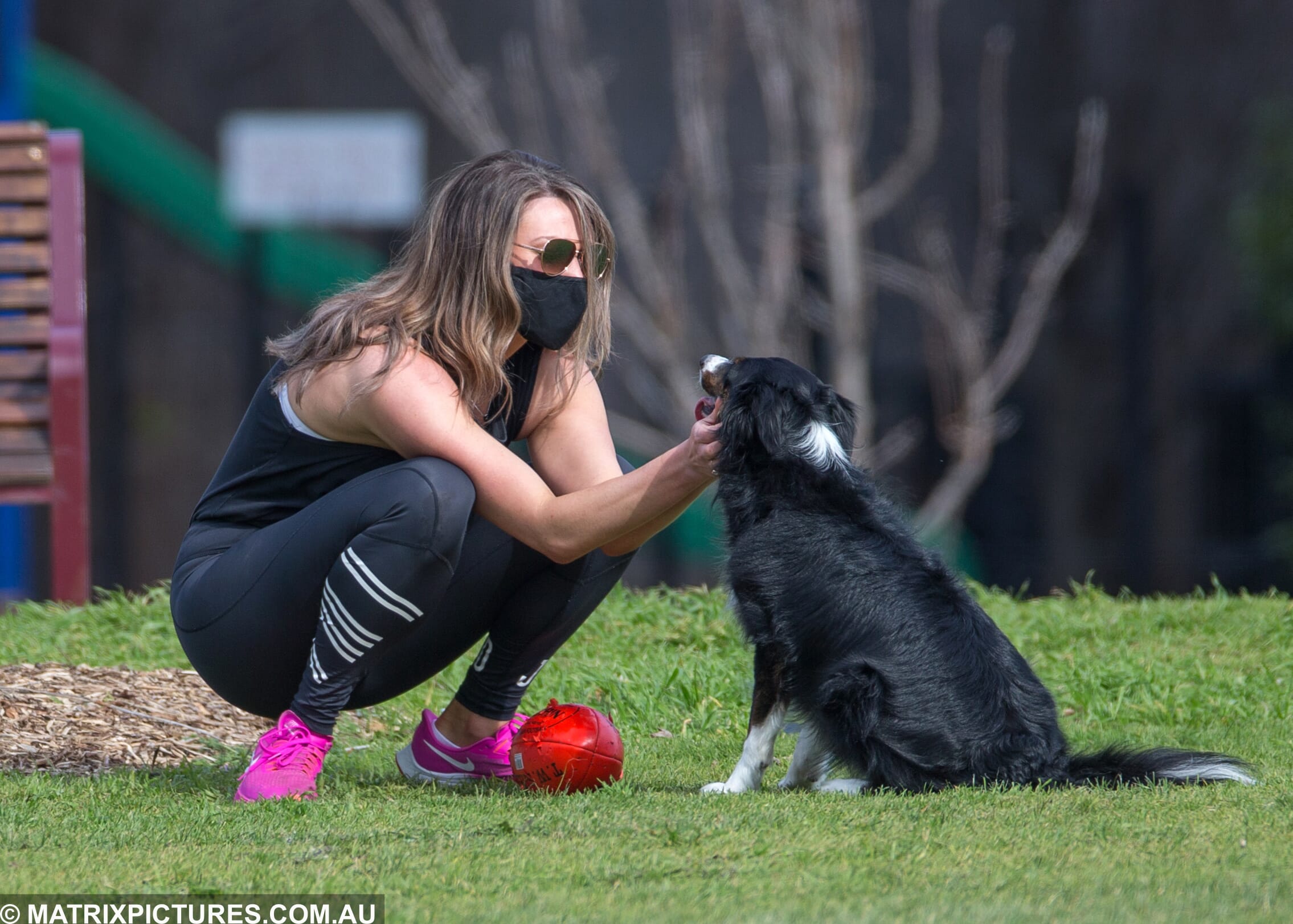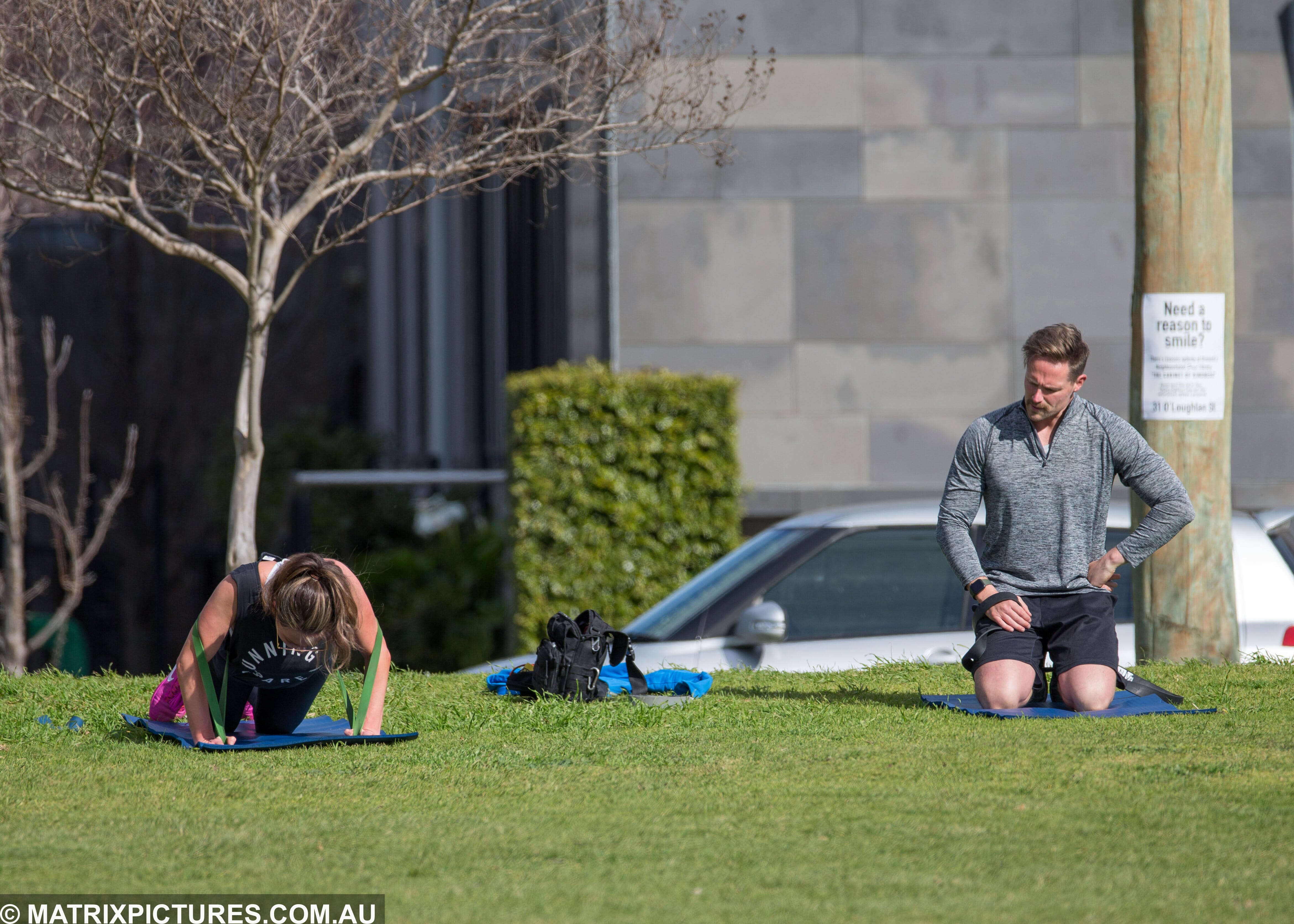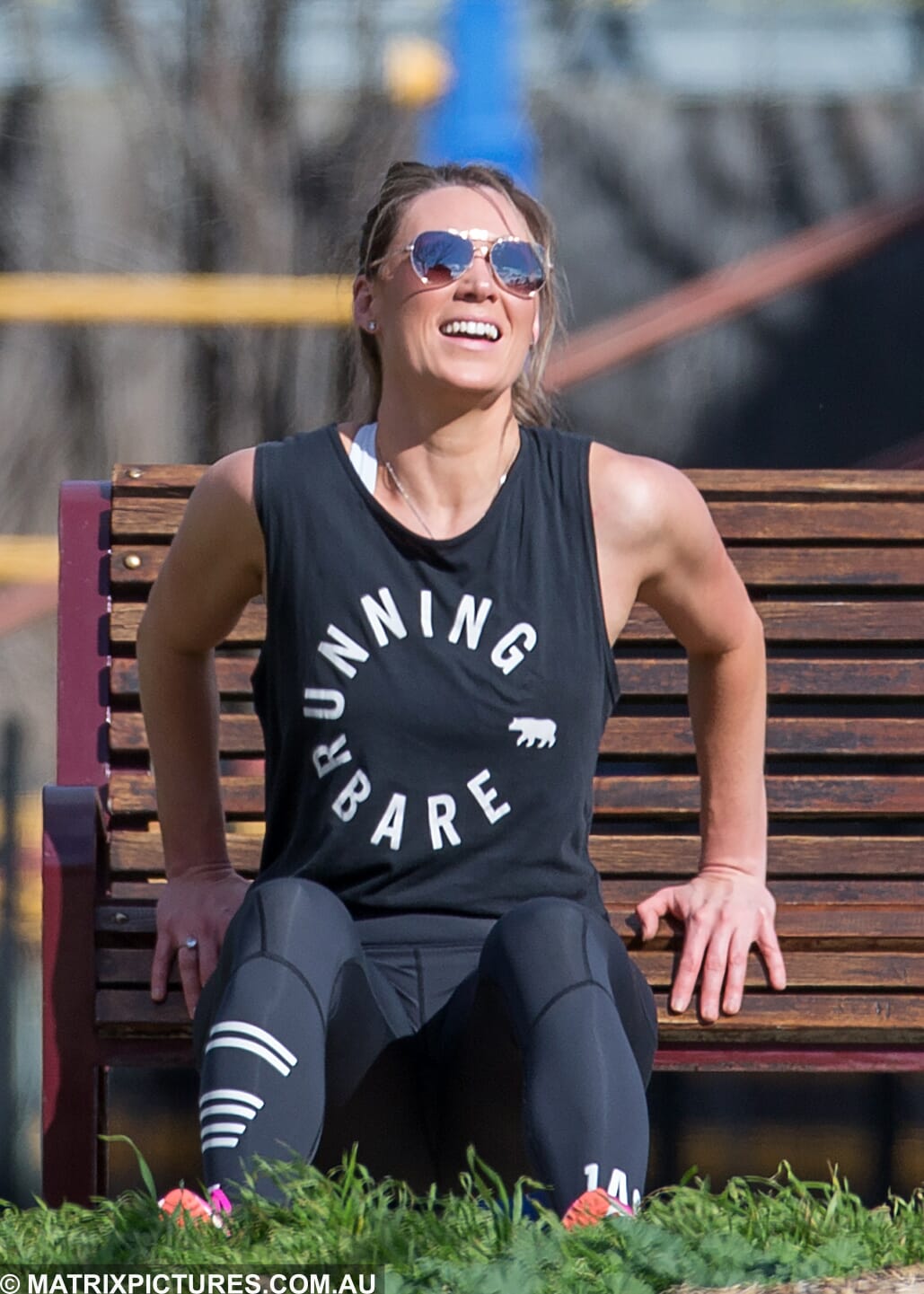 During an interview with Channel 10, she admitted to applying for the show while drunk.
'I've tried the online dating scene and dating in real life wasn't working either, so with a glass of wine one night I thought "wine not?" Cringeworthy? Yes. Worth it? Also yes,' she laughed.
When asked why she's still single, she responded: 'I have always been someone who only enters a relationship, with the intention of making it work, and never dated for the sake of it. I would rather be single and happy than in a relationship just because I was lonely or bored.'
She says 'cheating and smoking' are her dealbreakers in a relationship.