The Bachelor's Kaitlyn Hoppe has seen first hand the dark side of appearing on a reality TV show.
During a night out on Sunday at Cocktails Nightclub in Surfers Paradise, a complete stranger threw a drink in her face for no apparent reason.
She then managed to track down the perpetrator on Instagram the following day, and explained how the incident ruined her night.
Sharing her exchange with the drink-thrower publicly, Kaitlyn told fans:  'The shit I deal with daily. What's happened with women supporting women. How come it's okay to do this for no reason? Just because I went on a reality TV show. I'm still human, not an object.'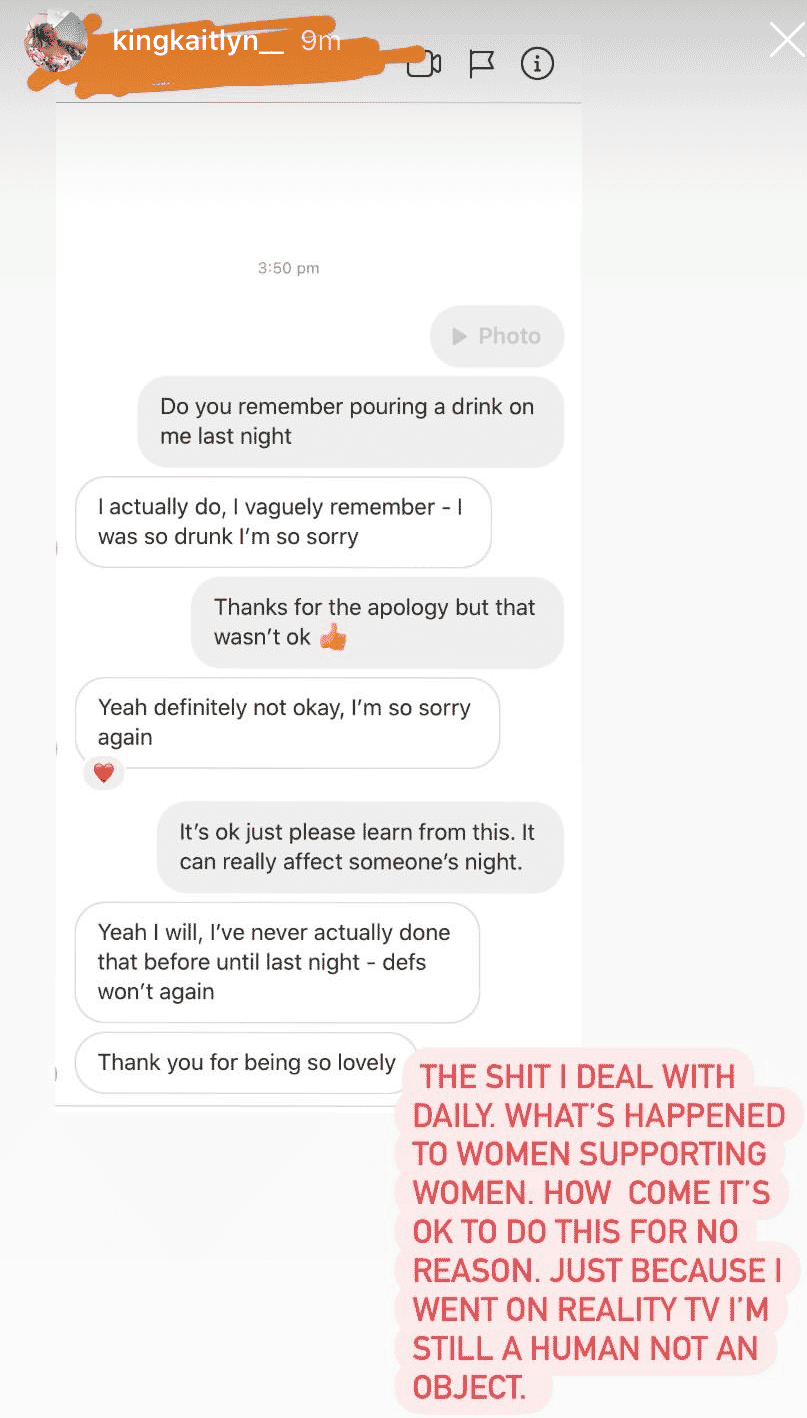 After posting the screenshot, the woman, who's identity is unknown, then replied to Kaitlyn: 'Then don't act like an object and you won't be treated like one.'