Celebrities all around the world are turning to website Cameo to make some extra cash by charging fans for personalised video messages.
And after signing up to the platform last week, The Bachelor's Juliette Hererra has revealed she'll be donating all of the proceeds from her profile to a charity close to her heart, Motor Neurone Disease NSW.
Speaking to The Wash on Wednesday, the 34-year-old explained that when her father was diagnosed with the disease 10 years ago, it sent her life in a downward spiral.
'My fathers condition really affected me for years and subsequently that contributed to me not having romantic relationships with anyone because I was just focussed on helping my dad survive. We spent a lot of money travelling the world to find a cure and get him the healthcare he needed. The disease made my dad physically disabled, lost feeling in his arms and legs, unable to talk and just ended completely paralysed.
'For so long I didn't want to talk about the disease because it was such a dark time in my life, and I thought when I did my Cameo that I don't need the extra cash, so I thought I'd give to the charity that really helped our family through the hardest times of our lives.'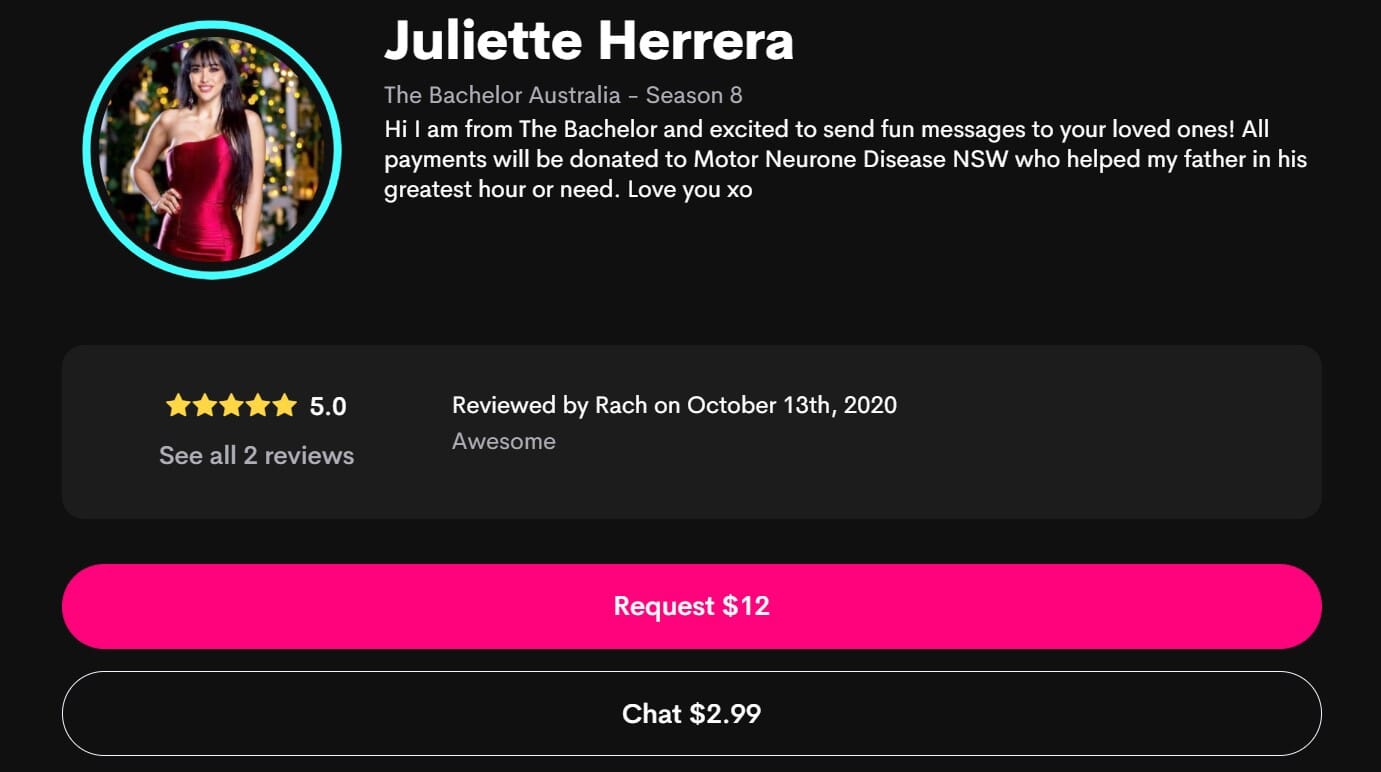 'Now that I have a bit more of a spotlight on me, I thought it would be a good idea to bring some awareness to such a debilitating disease. Also this organisation steps in to help financially buy equipment and other things necessary for families who can't afford the upfront costs. I have had so may people already asking me for videos, and knew I didn't need to profit from it, and I just wanted to give it to an organisation that I've done nothing for, but they did a lot for my dad.
'Unfortunately my dad did pass away, but he lived longer than expected and I think it's because he was surrounded by so much love and all of us trying to make him laugh. Now I feel like I'm stronger than ever and ready to help other people and spread the word to help other families who may be going through a similar journey that is so dark and debilitating.'