The Bachelor's Izzy Sharman-Firth is ready to get involved in some drama.
After remaining quiet and problem-free so far, the beauty left a sassy comment on the show's official Instagram on Wednesday morning – before it was quickly deleted.
As a viewer speculated that Bella's 'insecurities are ruining her chances with Locky Gilbert' while commenting on a trailer for this week's episodes, Izzy dropped a cryptic reply.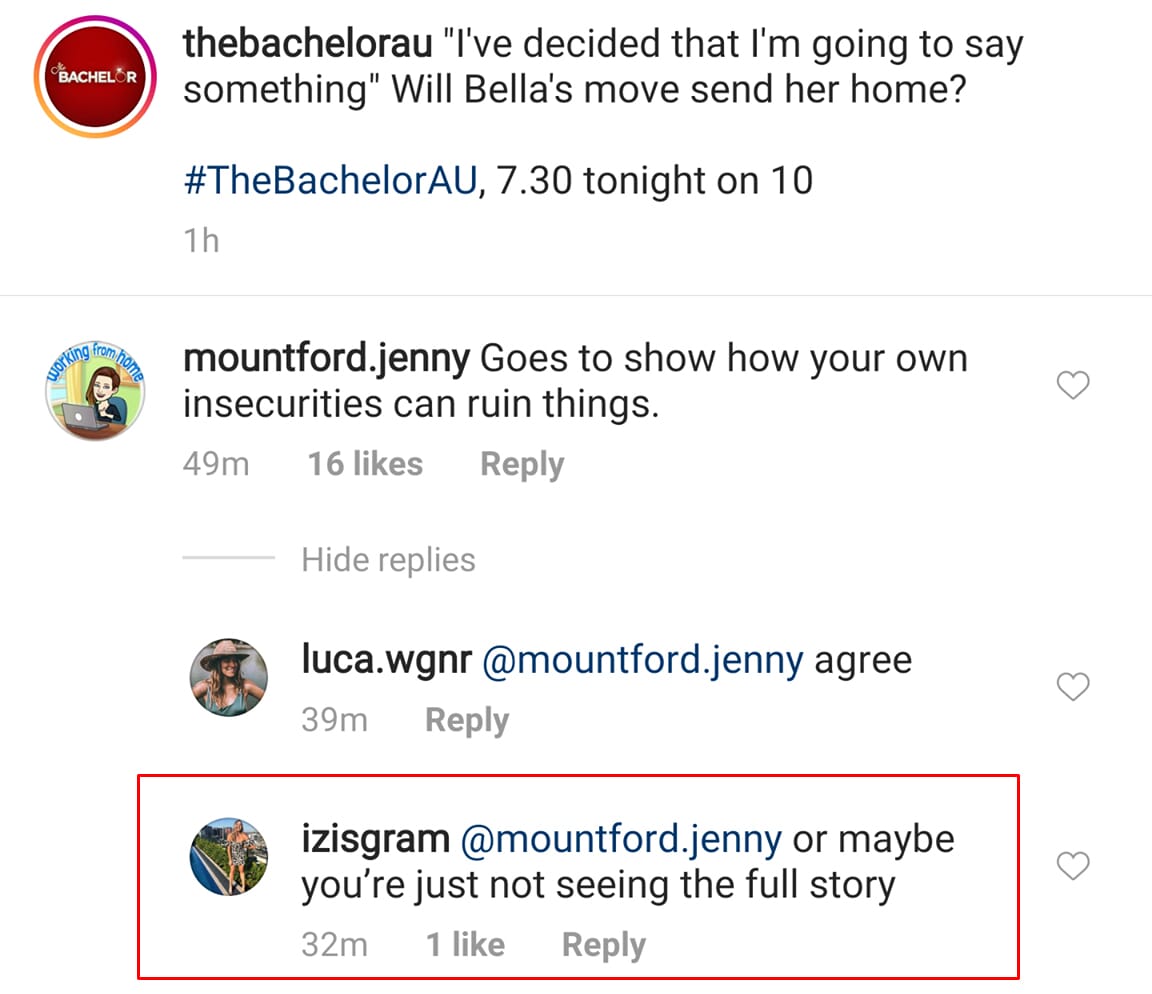 'Maybe you're just not seeing the full story,' wrote Izzy, suggesting the current edit that's painting Bella in a negative light isn't entirely accurate.
Izzy's comment also suggests that key scenes may have been cut from the show, and she's Team Bella rather than Team Irena, as the former best friends continue to feud.
What do you think Izzy's comment meant?
Let us know over at @TheWashOnline on Instagram!