Australia's favourite penguin Rosemary Sawtell waddled out of The Bachelor mansion during Thursday's dramatic episode, after being sent home by Locky Gilbert.
And we're told there was a lot more to her exit than what aired on TV.
According to our well-placed insider, the 23-year-old actually asked producers to leave ahead of the rose ceremony, after clashing with one co-star in particular behind-the-scenes.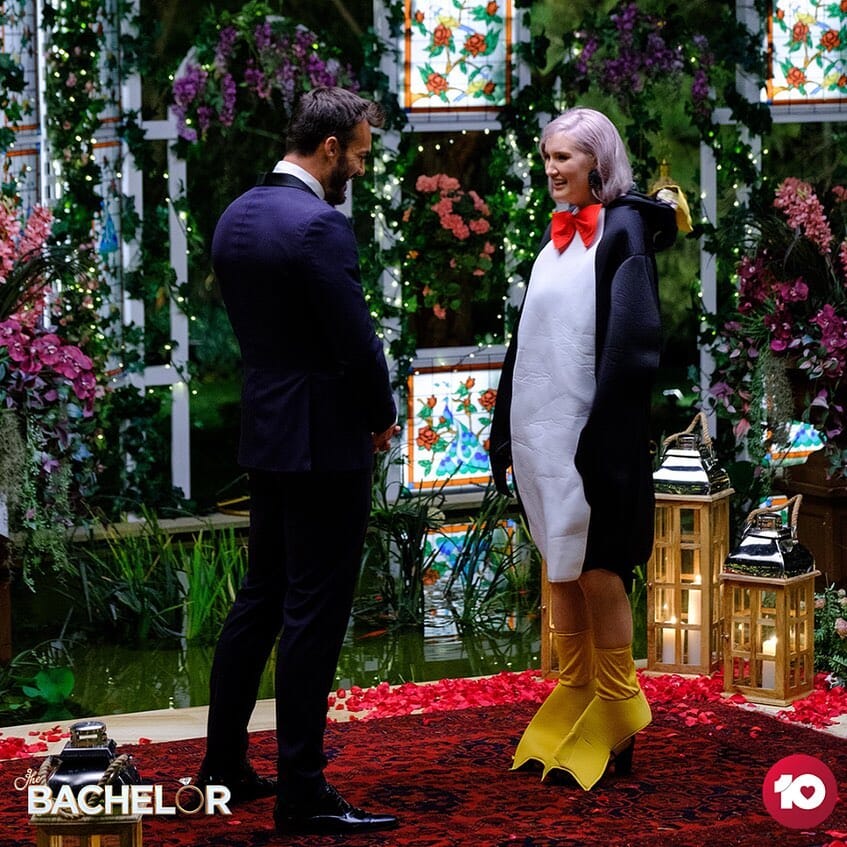 'Juliette [Herrera] seemed to have a problem with her and the tension made Rosemary pretty uncomfortable in the mansion,' the insider tells The Wash.
'There was so much name calling and people being singled out that she ended up having a bit of a meltdown and asked to leave right then. Rosemary just couldn't handle the toxic atmosphere anymore but producers convinced her to wait until the rose ceremony.'
Yep, and just hours before filming her final scenes, we snapped Rosemary looking pretty emotional outside of the mansion on March 23, more than ready to head home.
Follow @TheWashOnline on Instagram for all the latest Bachie news!