You may remember her from Richie Strahan's season of The Bachelor.
And since making her TV debut almost four years ago, it seems Faith Williams has cashed in from her short moment in the spotlight.
The 30-year-old has gone from reality star to entrepreneur after starting her own business, Australia's leading blonde specialist hair salon, BLONDEE by Faith Williams.
And speaking to The Wash on Wednesday, Faith said she has the dating series to thank for her exposure but ultimately it's the result of hard work, a passionate team, and most importantly, loyal clients that have built her success.
'I think it's been what, four seasons since I was on the show. I feel like a lots happened since then. I had a great time on the show. I thought the experience was awesome,' Faith told us.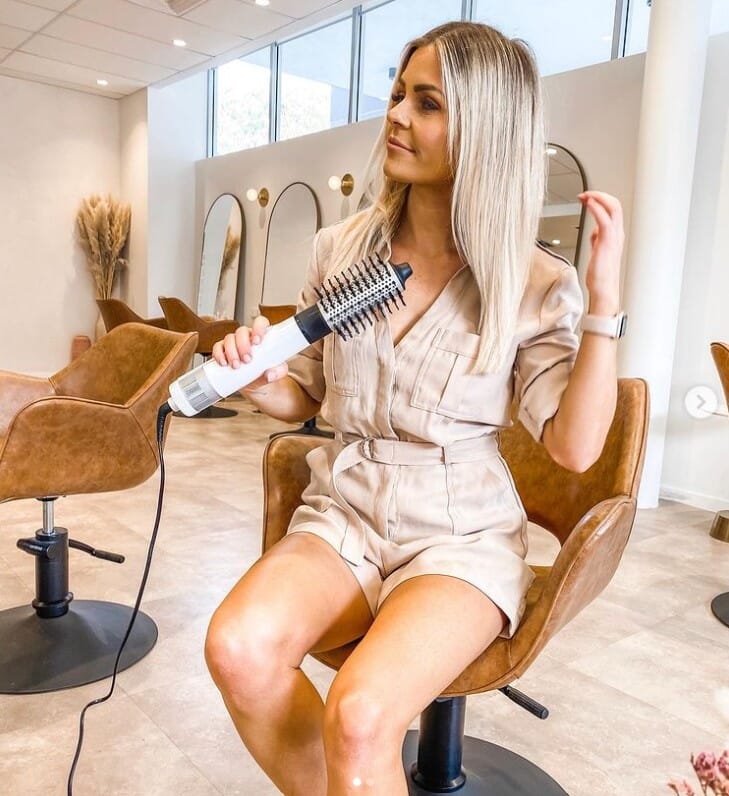 'After the show I was hairdressing and have been doing that for about 15 years. I the ended up quitting my job to go and work for myself. It was such an amazing milestone for me.
'I guess I leveraged off the Bachelor to do my own thing. I have the show to thank for the exposure. I just started being a sole trader, renting a chair. I did that for about a year and a half. And then work just really took off from there and I was just always fully booked, couldn't take on any new clients, couldn't grow any more,' she said.
Faith added that she had no idea her popularity or business would 'blow up' as much as it has, and she still pinches herself with how far she's come.
'I just can't believe it. I've grown the business from being just myself to having nine staff now. And I've got about 400 people on the waitlist!' Faith explained.
The hairdresser said she believes its because the salon specialises in blonde that was also the root of her success.
Congratulations, we are so happy for you!