The Bachelor's Laura Calleri has voiced her support for co-star Roxi Kenny.
After being eliminated last night, the brunette was asked about Roxi's endless floods of tears in an interview and said there's a lot more to it than we get to see on TV.
'I definitely think all the tears are warranted,' the 24-year-old told News.com.au on Thursday.
'It's such a stressful environment and everyone responds differently … When there are that many girls, that many personalities, you're bound to respond in a different way than you normally would. Unfortunately she just really let hers out and cried a lot.'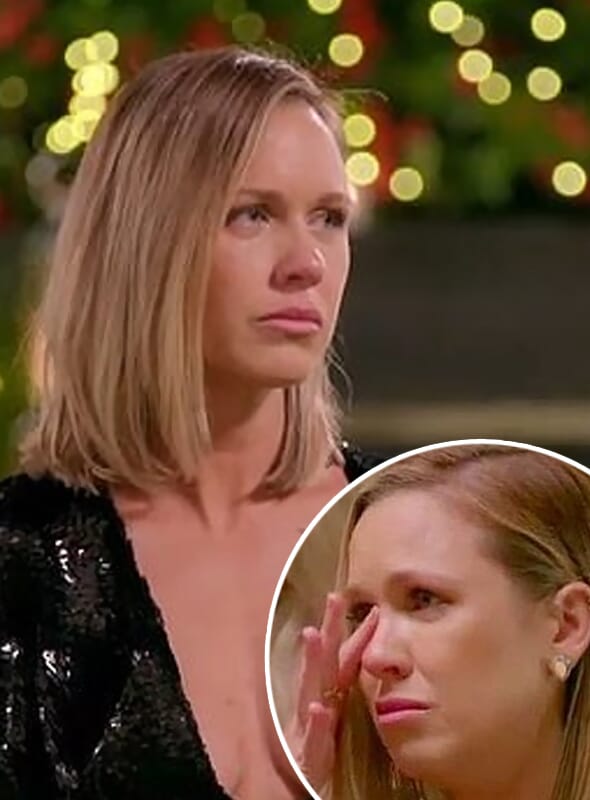 Meanwhile, Laura took a swipe at Locky Gilbert in a second interview.
Speaking to The Daily Telegraph, she said of the idea of joining Bachelor In Paradise next year: 'Surely [producers] would be able to do some good matchmaking for me now since I got ripped off by a guy that likes Bintang (Indonesian beer).
'I have never been to Bali. From [the first cocktail party], it was a bit like, "I didn't know if we were going to click" – especially because fake designer stuff is a massive faux pas and I am really not about that.'
During the first cocktail party, Laura famously told Locky about her love of Louis Vuitton – and he responded by saying he'd be more likely to buy her a 'Louis Vuiccon' from a Balinese market.