The Bachelor's Kailtyn Hoppe is reported to have recently split from tennis star Bernard Tomic, following an alleged 'secret relationship'.
Rumours started swirling earlier this month after the pair were spotted having a heated argument at the Hollywood Showgirls strip club on the Gold Coast.
Which is why we decided to get in touch with Kaitlyn to find out what exactly went down between them, and if she's single or taken.
Here's what she told us:
'We've [Bernard and I] never dated, we have just been very close friends for a long time and we party in the same circles. I am someone who speaks the truth and stands up for myself and I don't think he responded well to that [at the strip club]. I don't think he's used to someone standing up to him. That's all I'll say.'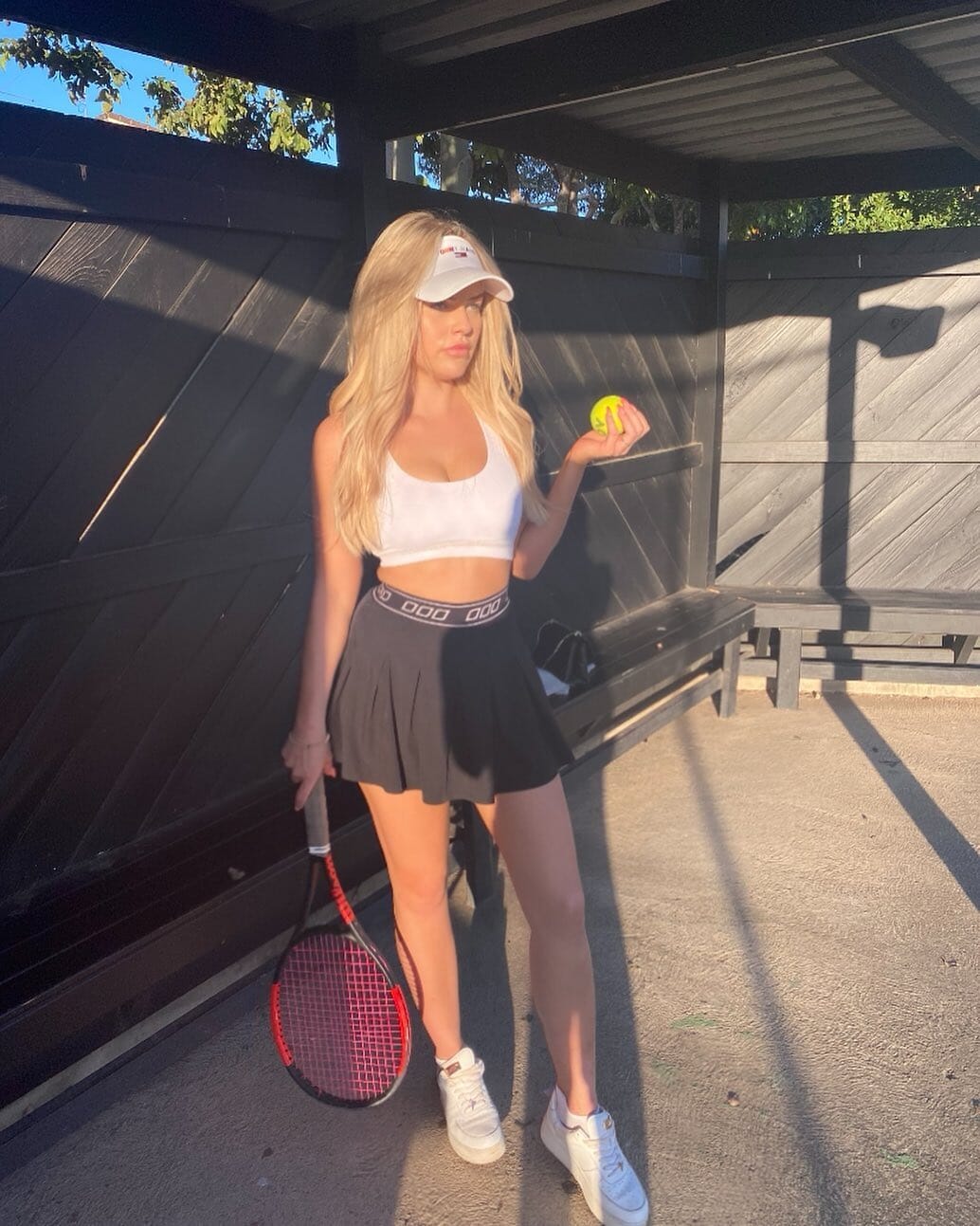 Kaitlyn then admitted that she believes a lot of people try to 'take advantage' of Bernard and 'don't have his best interests at heart'.
'I hope he starts surrounding himself with people who truly care about his well-being and I wish him all the best. We will always be loyal to one another, but we are no longer friends,' Kaitlyn concluded.
As well as hosing down rumours she was dating the tennis pro, Kaitlyn also confirmed she is single and ready to mingle.
'I'm not dating him or anyone for that matter. I'm still very much single and ready to jump on Bumble,' she laughed.
Come on down, boys!