Juliette Herrera has revealed the real reason she quit The Bachelor during Wednesday's ep.
After telling Locky Gilbert she was going to turn to her Instagram inbox full of rappers and TikTok stars to find love instead of show, she's now said there was a bit more to it than that.
The 34-year-old quit to find a man she could talk to about more than 'burritos, beers and mountains' – apparently Locky's fave subjects.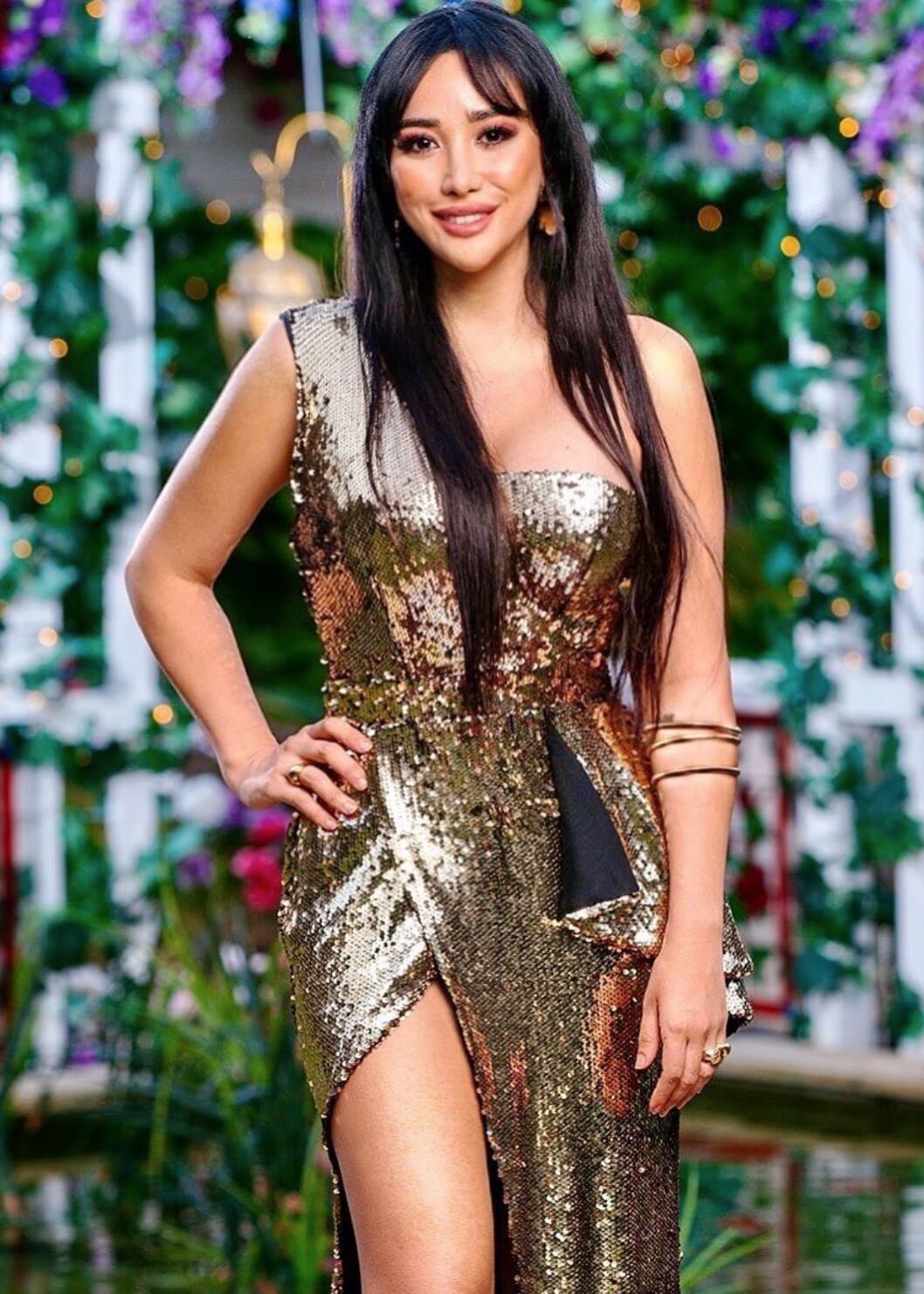 Here's what she told The Kyle & Jackie O Show on Thursday morning during her exit interview:
'[Locky] knew we weren't right for each other either. Our lifestyles are not compatible at all and I think our conversations were scaring him.
'I'm into conspiracy theories, I'm into politics, social issues, mental health issues, I like to talk a lot about everything. My interests are everywhere and I think we could only talk about burritos, beers, and mountains, and I just couldn't.
'I need someone who intellectually stimulates me, emotionally stimulates me, and hopefully physically stimulates me.'
Shots fired from Juliette!