Irena Srbinovska has confirmed her relationship with Locky Gilbert is stronger than ever, following rumours they're on the verge of splitting.
After revealing to Instagram on Friday that her recent move to Perth has 'taken a toll' and she's been 'under a lot of stress' lately, many fans started to fear their Bachelor romance was about to end.
However, the nurse revealed the sad story behind her cryptic comments during an interview on Monday's The Kyle & Jackie O Show.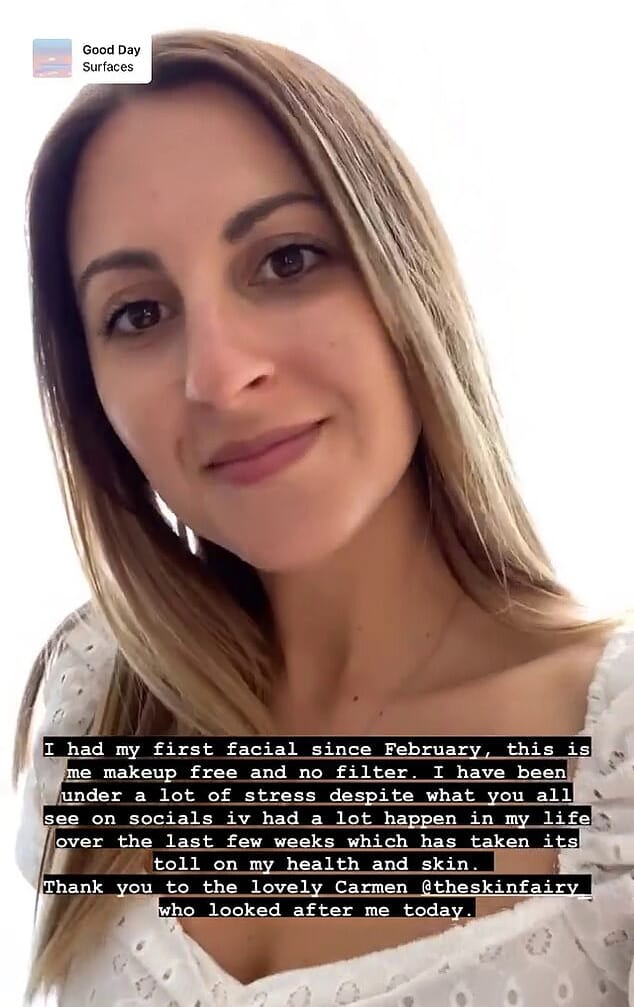 Speaking on the phone, Irena explained that her father recently suffered a serious health scare in Melbourne – and she's been unable to visit him while stuck quarantining in Perth.
'[My father's] out of the woods now. There was a while were we didn't know if he was going to make it or not. Being so far away from them and helpless in hotel quarantine … it's been really tough and stressful. Even with the time difference, trying to communicate with anyone in my family has been really hard. Being the nurse in the family, anytime there's anything medical happening everyone calls me and I just couldn't help. All I wanted to do was see my dad.'
Irena was then asked about the constant speculation surrounding her relationship with Locky, and said this:
'It's not even [about] my dad being unwell. I've moved interstate and moved during covid … it's not an easy time for anyone. And immediately people are going to jump to conclusions that we're not doing well. But those comments just drive us [together] even more. We're fine, we're better than ever. Locky is the main reason why I got through my dad being unwell. Those few days when we weren't sure if he was going to make it, it was Locky that kept me calm.'