The Bachelor's Irena Srbinovska has revealed she is taking a 'mental health break' from nursing, before starting a new job at a hospital in Perth.
She recently left her job in Melbourne and is currently enjoying a long road trip across New South Wales with boyfriend Locky Gilbert.
Following that, she is then set to move in with her man in Western Australia before returning to work.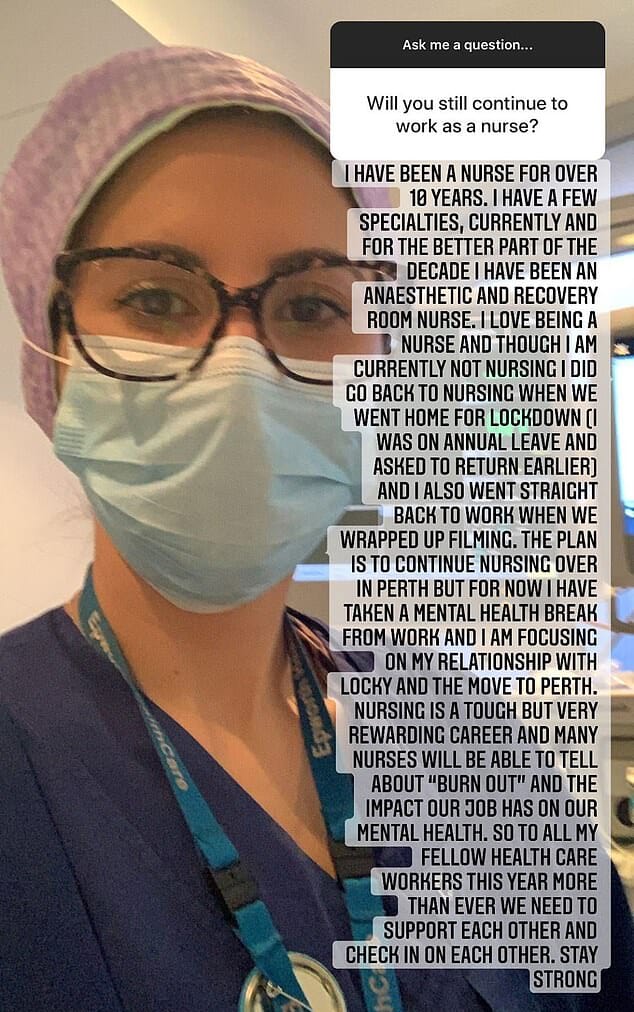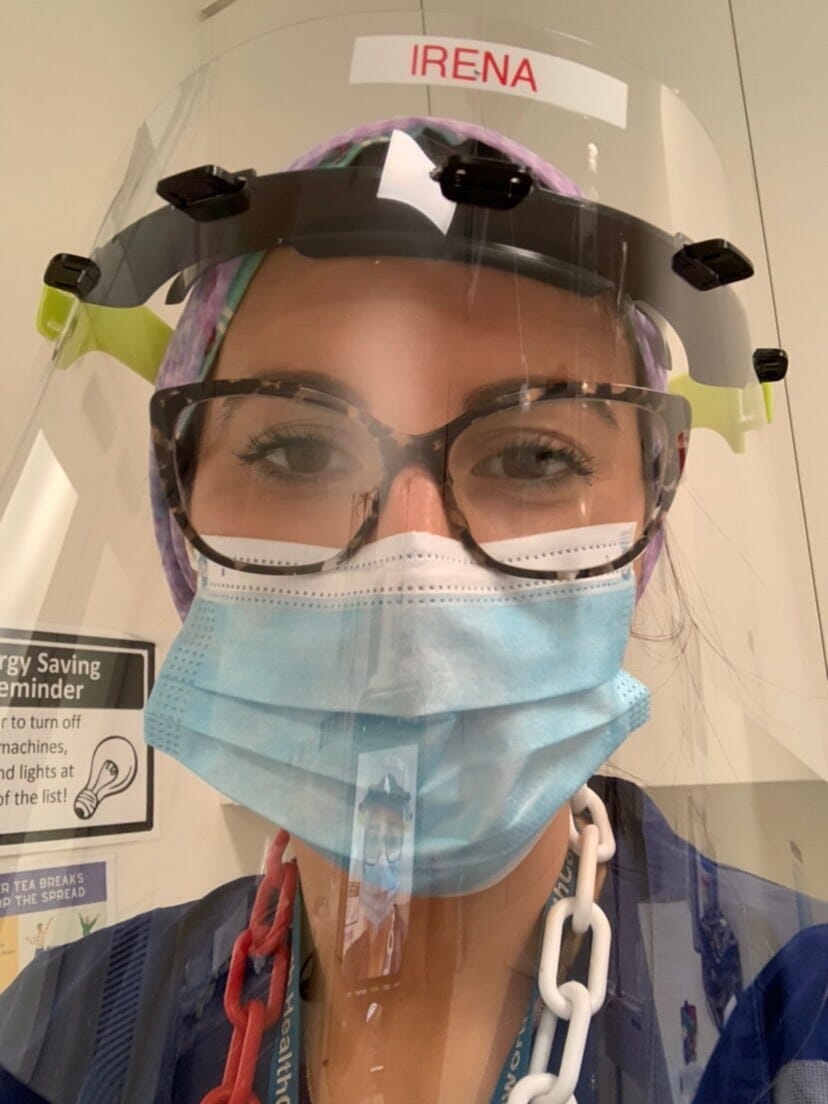 After being asked about her career during an Instagram Q&A, here's what Irena told fans:
'I have been a nurse for over 10 years. I have a few specialities, currently and for the better part of the decade I have been an anaesthetic and recovery room nurse. I love being a nurse and thought I am currently not nursing, I did go back to it when we went home for lockdown (I was on annual leave and asked to return earlier). And I also went straight back to work when  filming wrapped.
'The plan is to continue nursing over in Perth, but for now I have taken a mental health break from work and I am focussing on my relationship with Locky and the move to Perth. Nursing is a tough but very rewarding career and many nurses will be able to tell about 'burn out' and the impact our job has on our mental health. So to all my fellow health care workers, this year more than ever we need to support each other and check in on each other. Stay strong.'