Warning: Huge The Bachelor spoilers below
It looks like Locky Gilbert and Irena Srbinovska aren't meant to be after all.
Despite Irena and Bella Varelis being tipped to be his top 2, with many believing Irena will win and runner-up Bella will become The Bachelorette 2021, there's been a very interesting development.
On Thursday, Irena liked a shady comment from a fan suggesting she's no longer on speaking terms with Locky, present day.
'You're too good for him tho!!,' the fan wrote, with Irena seemingly agreeing by clicking 'like' along with a handful of other people.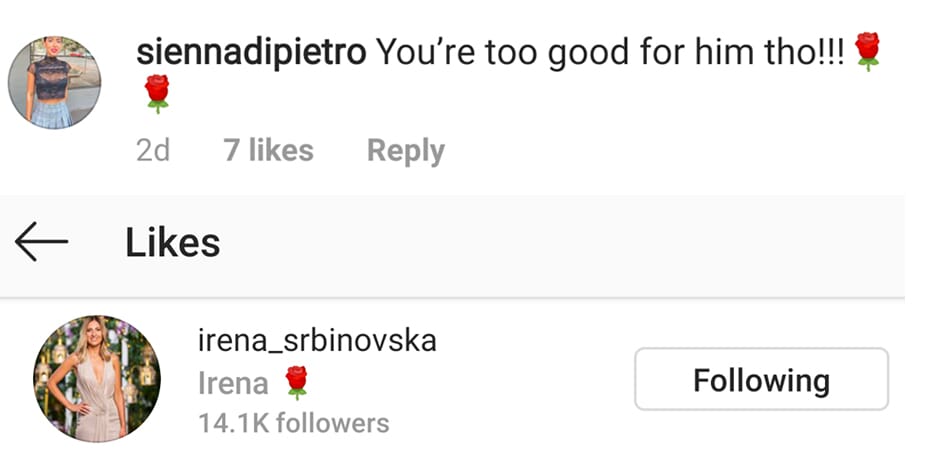 There's a few possible scenarios about what this could possibly mean…
1) Irena wins the show but has since split from Locky in the two months since the finale was filmed and yes, agrees she is 'too good for him'
2) Irena doesn't win the show, things end badly on screen with Locky and she cba pretending he's the love of her life anymore
3) Irena accidentally liked the comment, hasn't realised and is all happy and loved up with Locky irl and is about to see this story and go "oh shit" 
What do you think? Let us know at @TheWashOnline on Instagram