The Bachelor's Bella Varelis called out a cruel troll on her Instagram Story on Thursday, after they sent her disgusting body shaming messages.
Responding to her latest bikini pictures, the anonymous troll asked Bella 'what she's so proud of?' while remarking she has 'no tits or hips' and her bottom half is a 'strange shape'.
As she then shared the messages publicly, the 25-year-old explained that she has previously battled with an 'eating disorder, depression and anxiety' and messages like this can be triggering.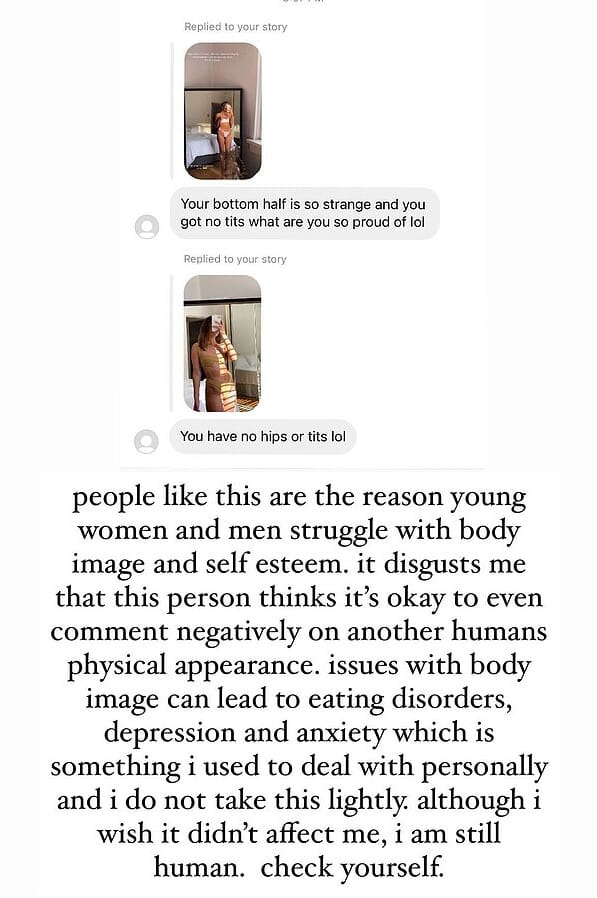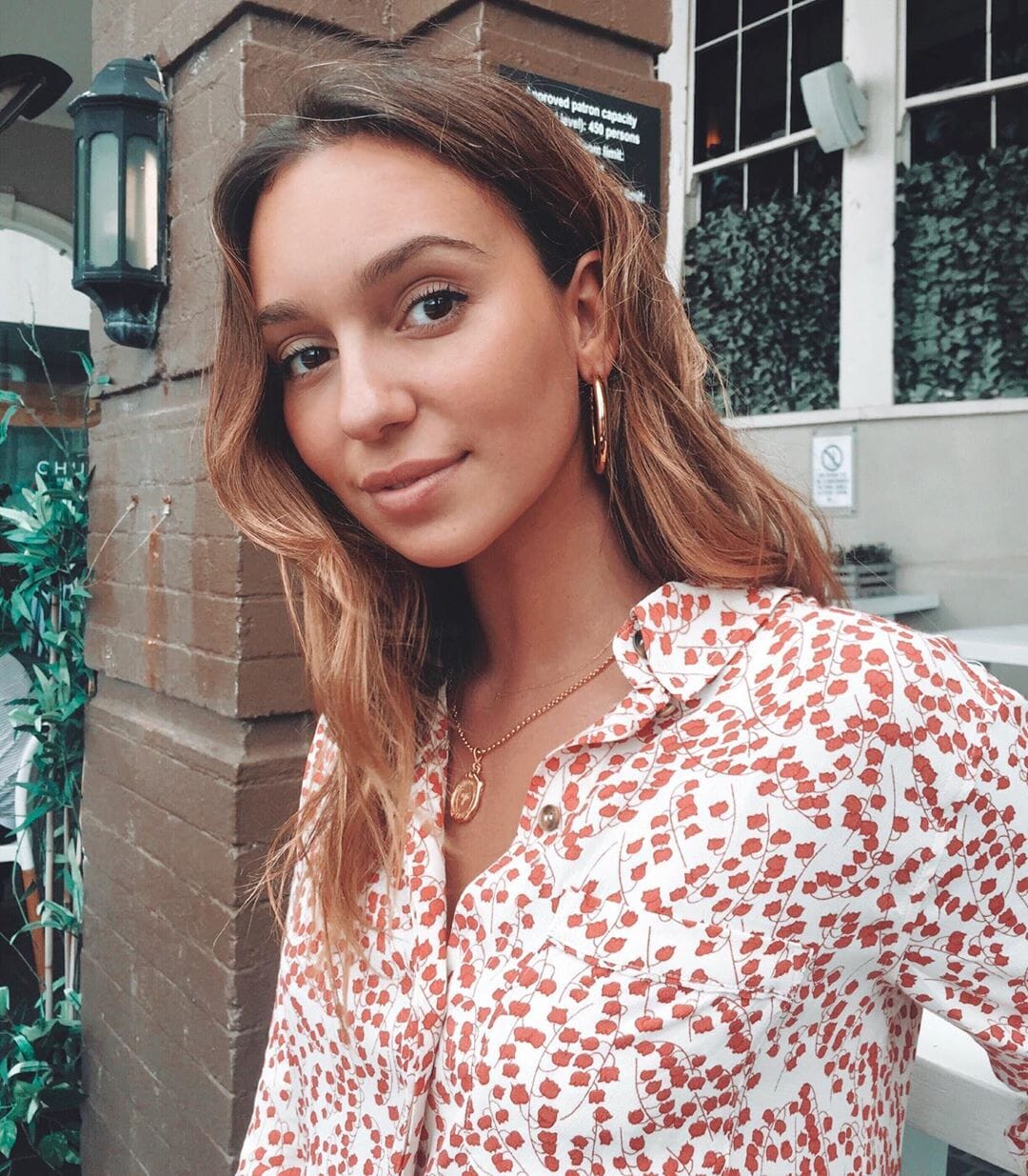 Here's what Bella said in response to the disgusting messages:
'People like this are the reason young women and men struggle with body image and self esteem. It disgusts me that this person thinks it's okay to even comment negatively on another human's physical appearance. Issues with body image can lead to eating disorders, depression and anxiety, which is something I used to deal with personally and I do not take this lightly. Although I wish it didn't affect me, I am still human. Check yourself.'
Well said, Bella!
Please continue calling out abuse like this and hopefully people will realise trolling is never acceptable.
If you need help with an eating disorder, please call Butterfly's National Helpline on 1800 334 673 or e-mail support@thebutterflyfoundation.org.au