The 'We Got Dumped By Locky Gilbert on The Bachelor' club that's formed over in Brisbane welcomed two new recruits on Wednesday.
Founding members Zoe-Clare McDonald and Roxi Kenny hit the streets with their cute doggos, taking the club's grand total to four.
(Despite the doggos technically having not been dumped by Locky, but we'll still roll with the joke)
We photographed the foursome enjoying a stroll with a bottle of champagne, all looking thrilled to be rid of the Channel 10 dating show.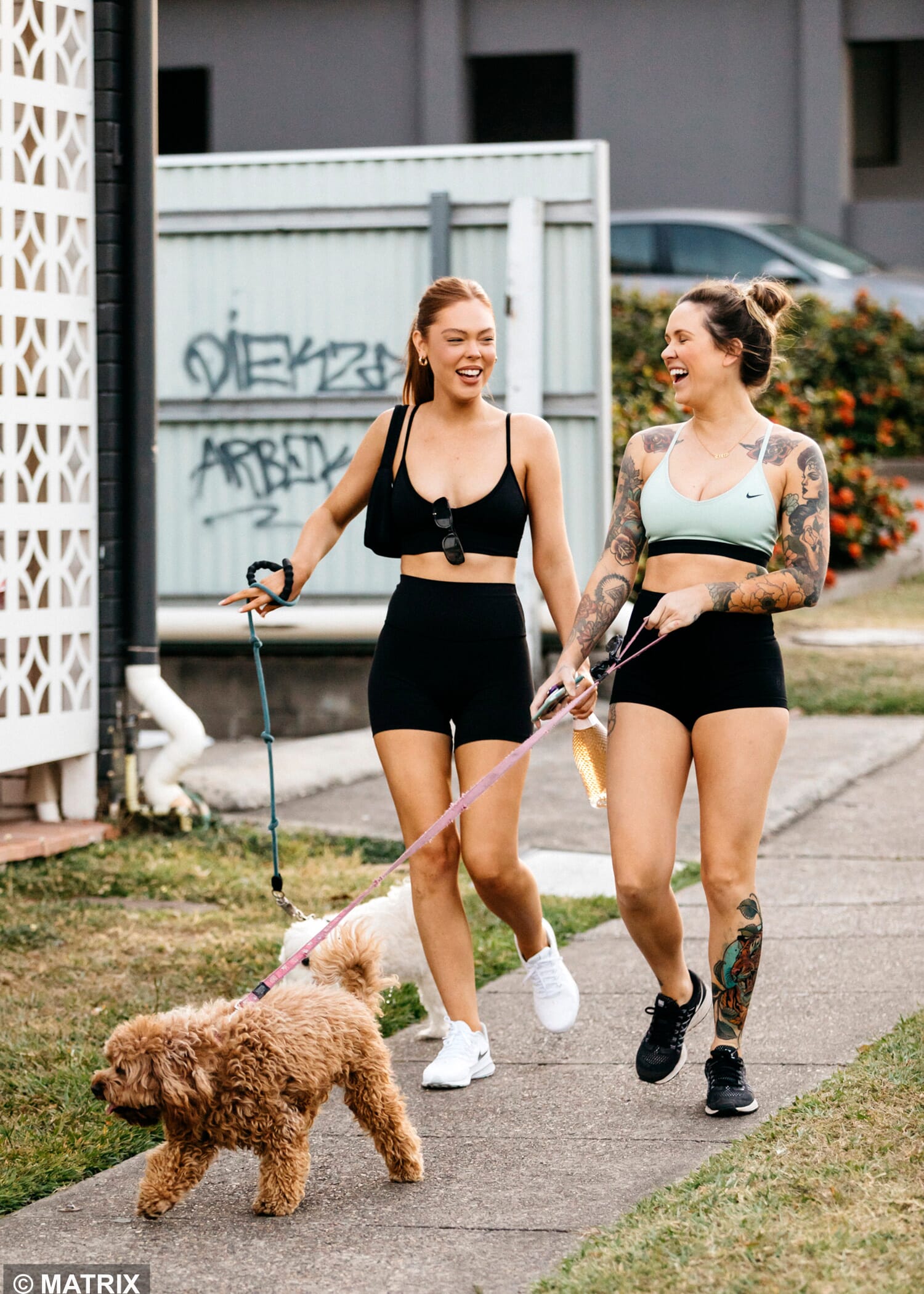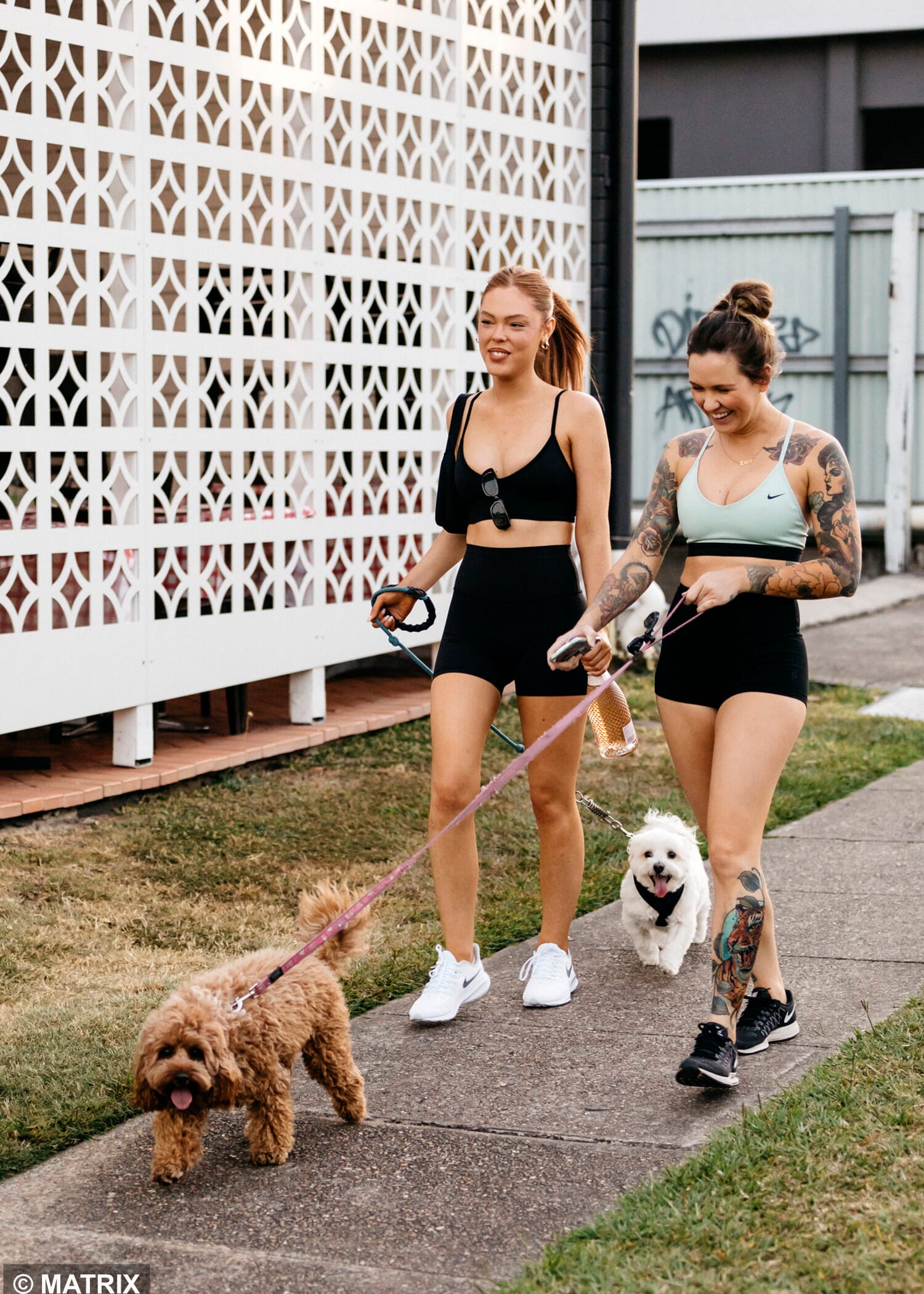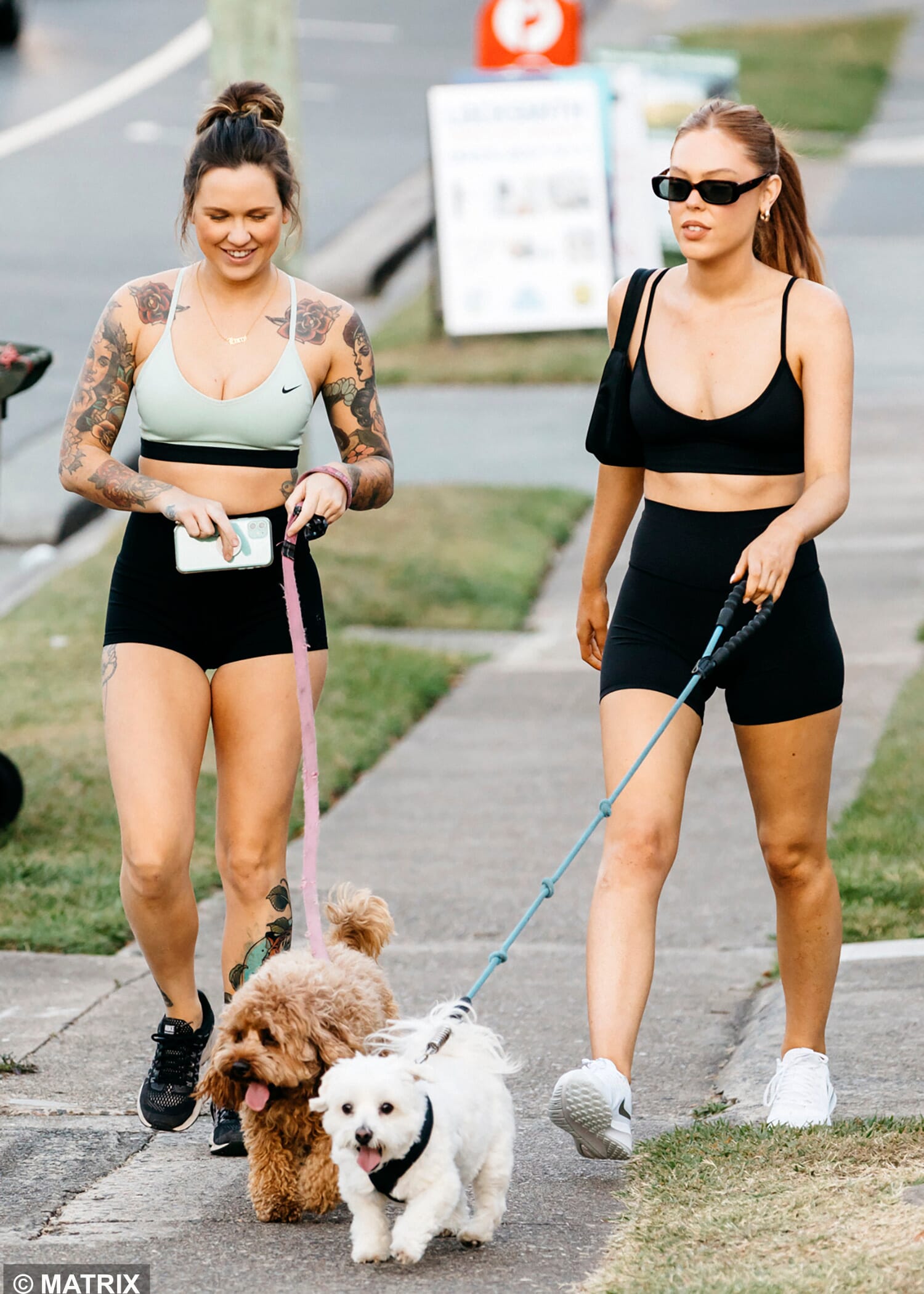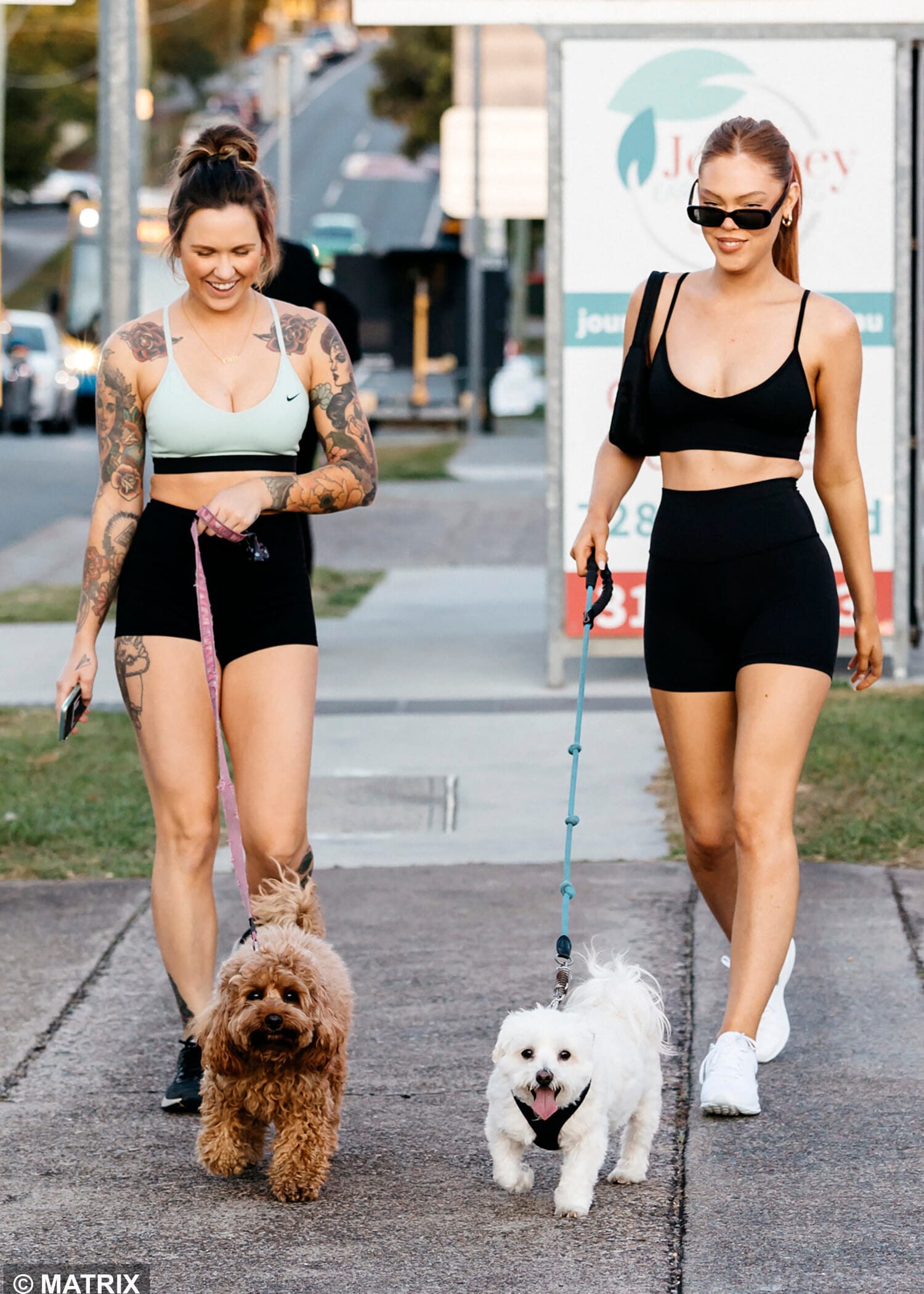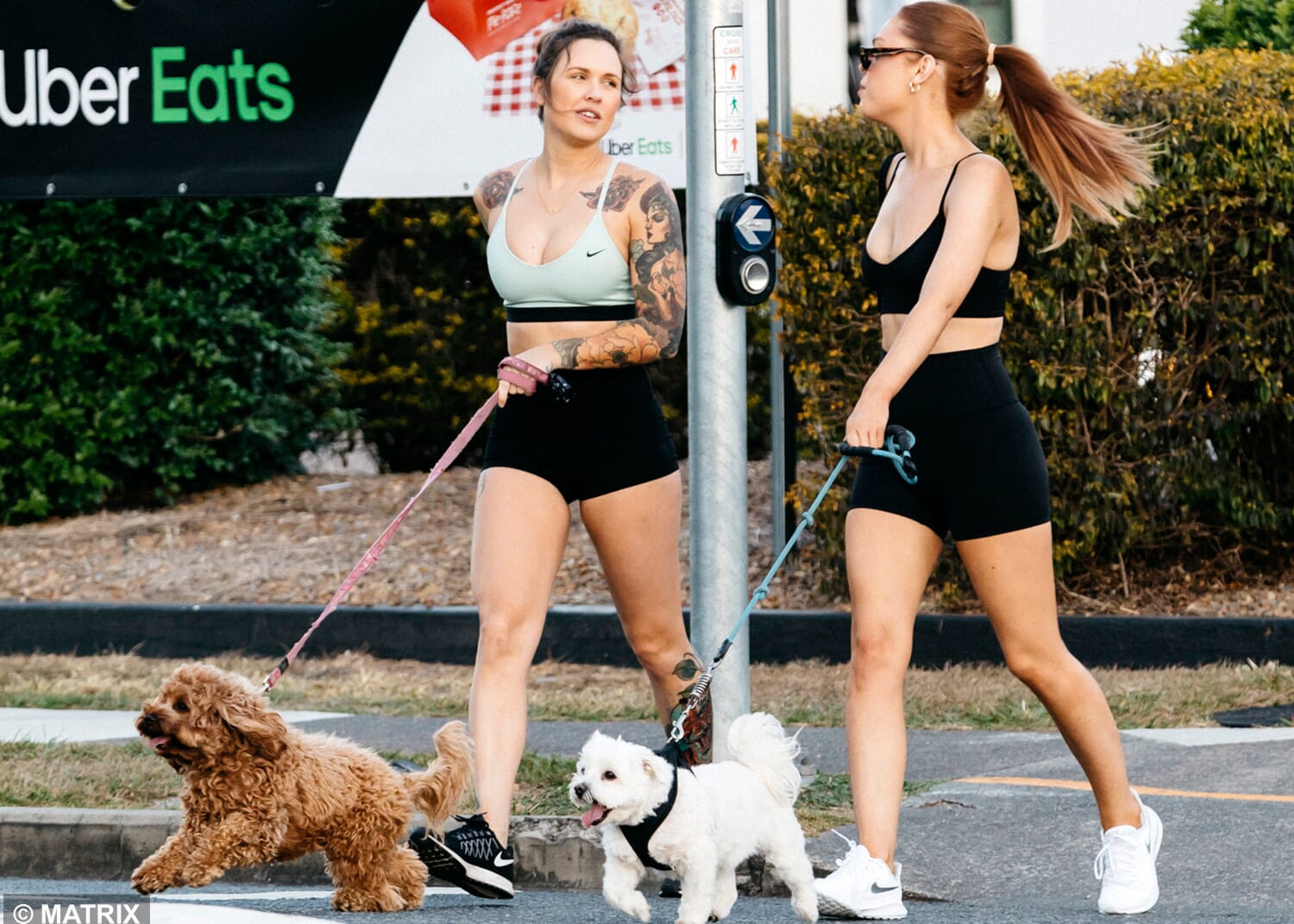 Zoe-Clare and Roxi literally couldn't wipe the smiles off their faces.
They both endured their own backlashes from Bachelor viewers during their time on the show, but are slowly now returning to reality.
As you'll remember, Zoe-Clare's 'ranga' meltdown during the first cocktail party proved to be the biggest talking point of the first week of the show.
She then took a back seat and was eventually sent home, allowing Roxi's tears and constant clashes with Juliette Herrera to take centre stage.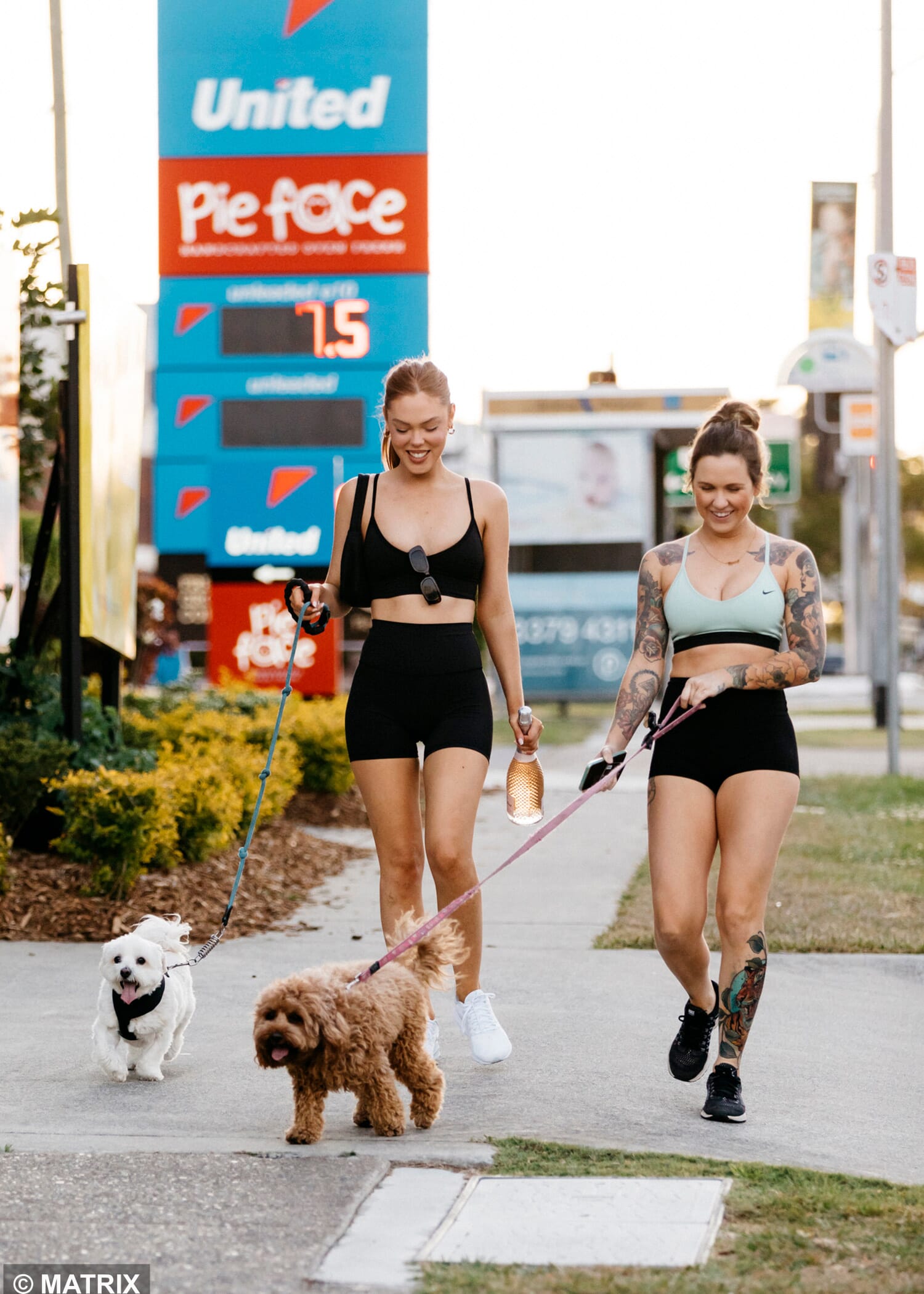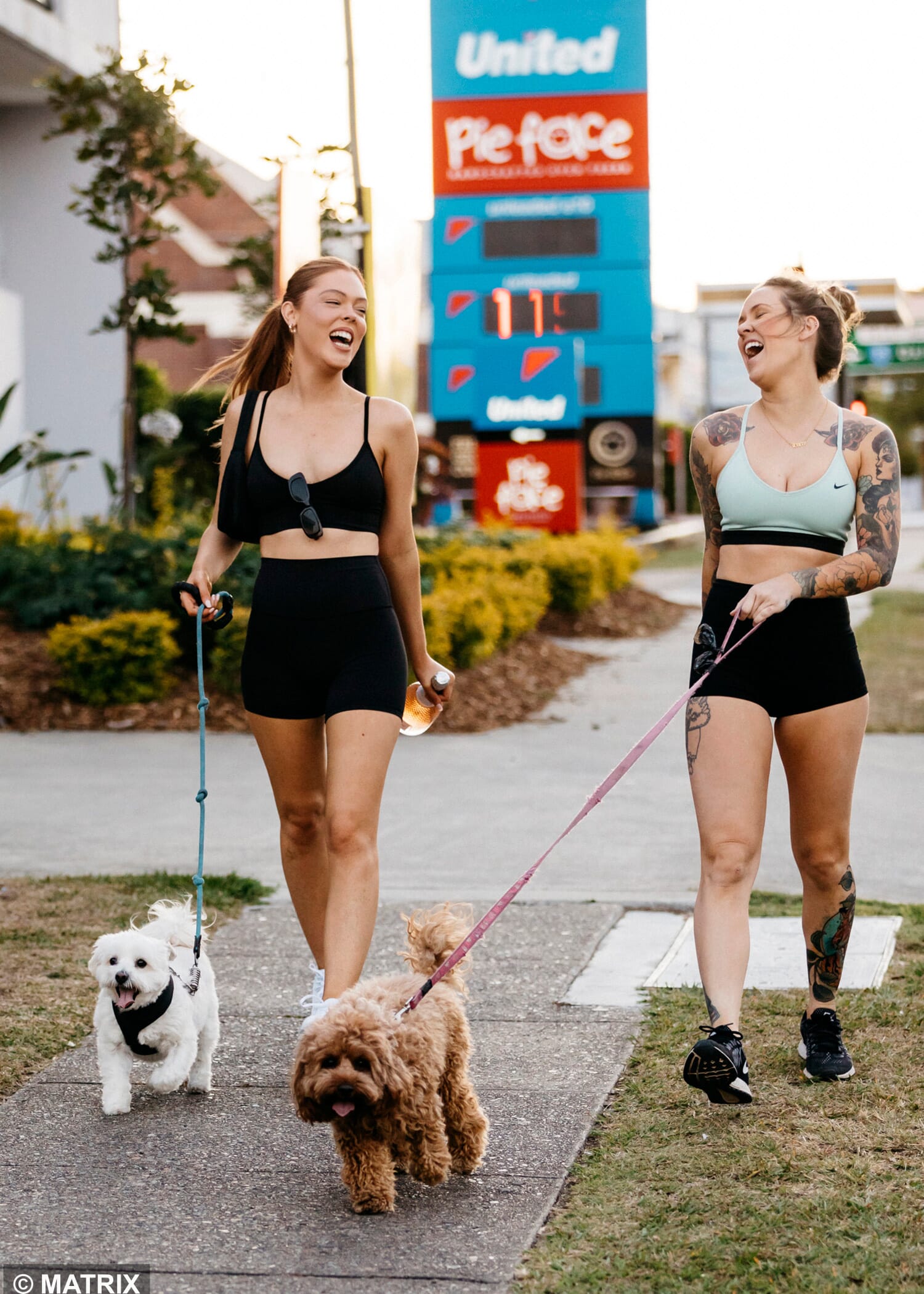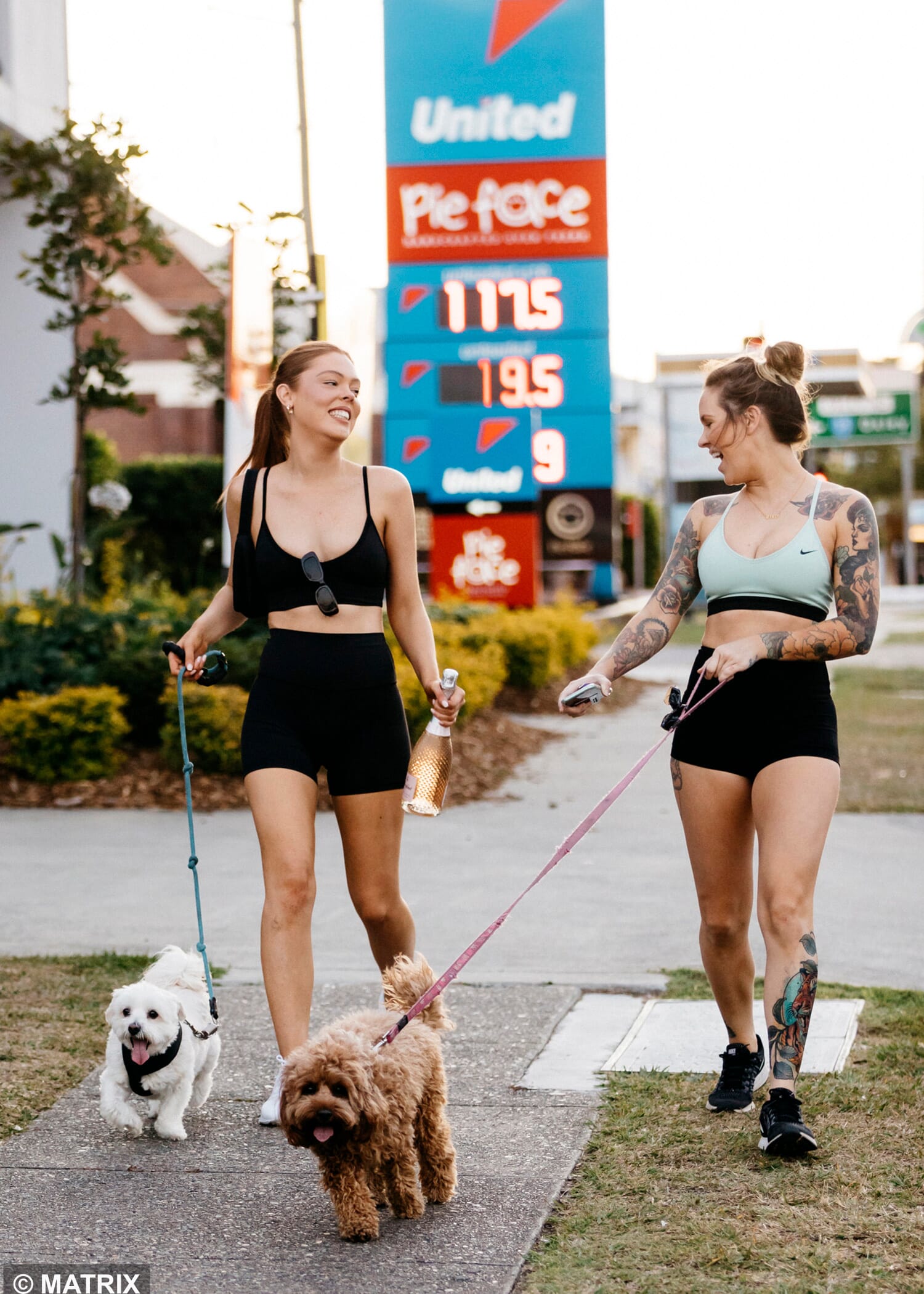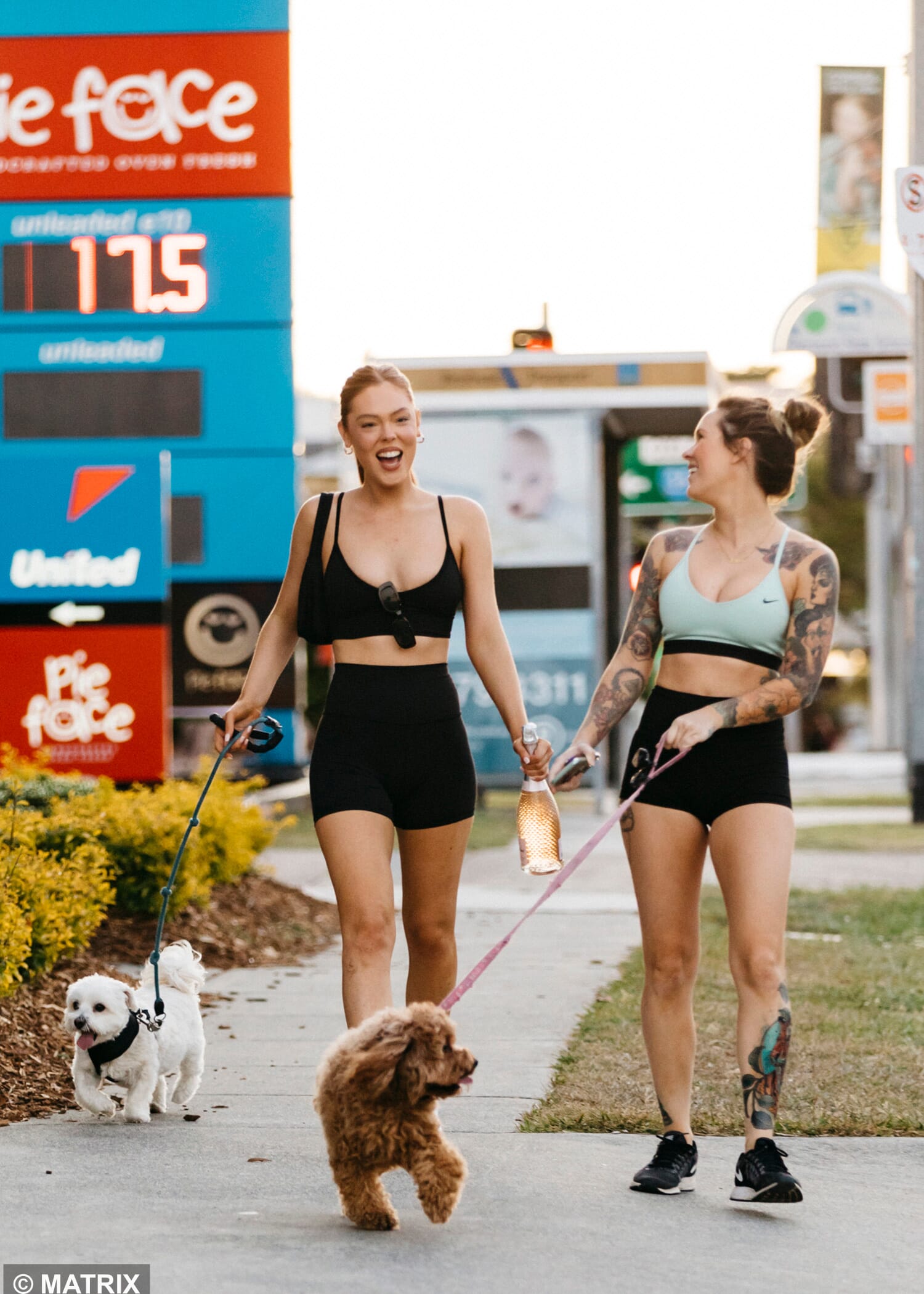 The girls likely looked so happy on Wednesday knowing that rival Juliette was about to leave the show during that evening's episode.
We'd go as far as to guess that's what the champagne was to celebrate.
This now means Bella Varelis is left to bear the brunt of the 'bad edit' stick for the rest of the season, which thankfully ends next week.