If you thought a global pandemic would slow The Bachelor down, think again.
Despite Locky Gilbert's season of the show being filmed during a time where the world is socially distancing and sanitizing every 0.2 seconds, he still lived it up like a dog on heat.
A supercut of the entire season, which premieres on Wednesday night on Channel 10 at 7:30pm, shows the former Survivor star hooking up with literally anybody and everybody.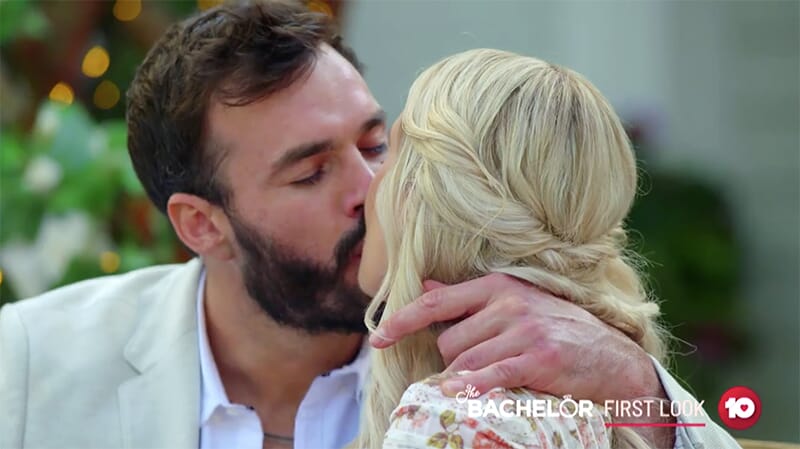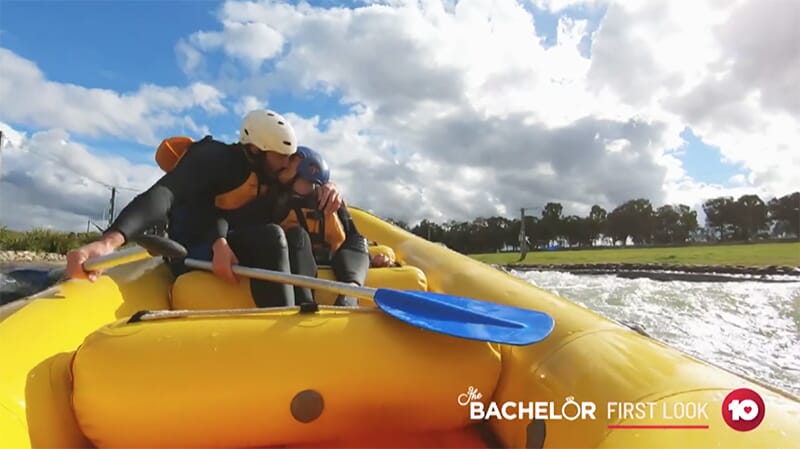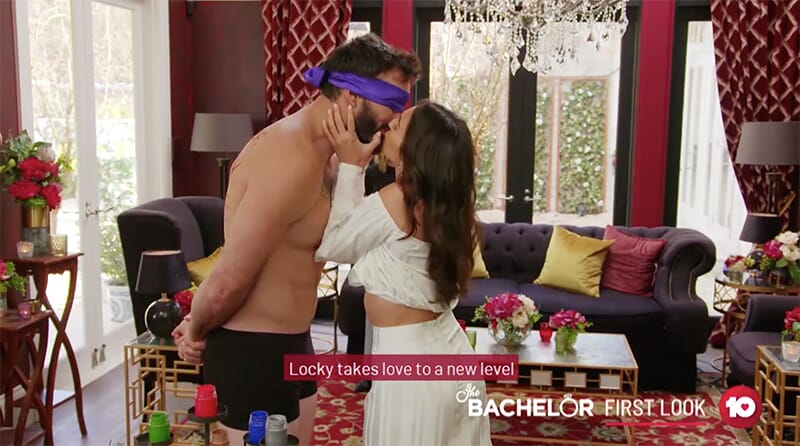 From stolen moments while whitewater rafting to blindfolded and semi-naked, snugging by a fireplace or cuddled outside a camper van, Locky pulled out all the stops for his lucky ladies.
It's unclear how many of his 24 suitresses he got intimate with, but it appears to be all.
In fact, given how horny Locky looks, the community transmission of something other than COVID-19 was probably more of a pressing fear for producers amid the pandemic.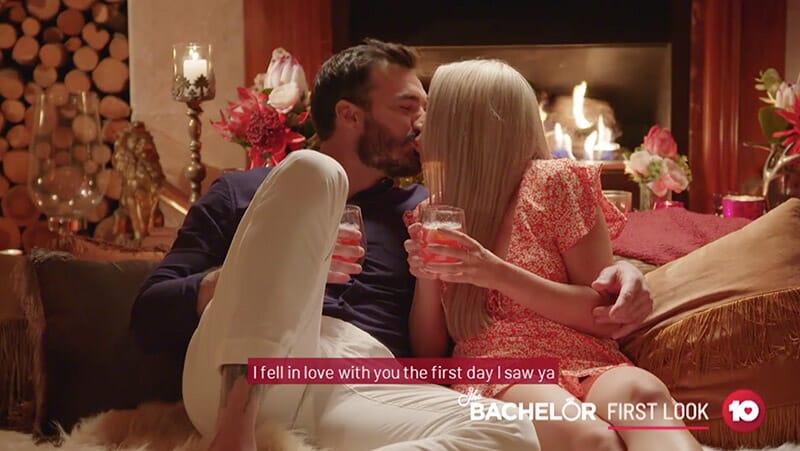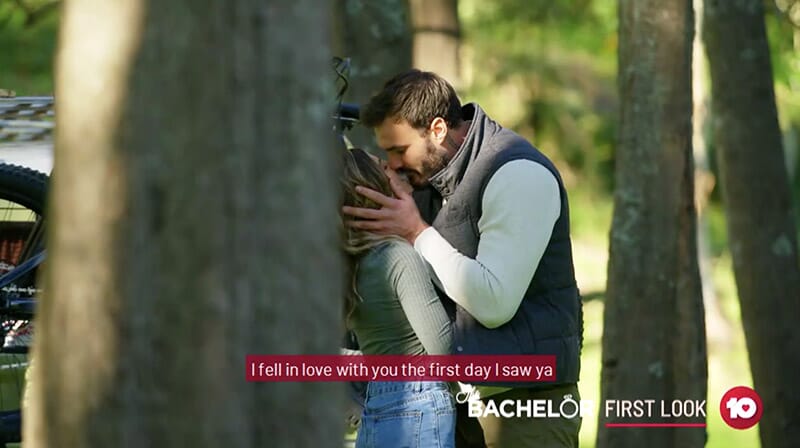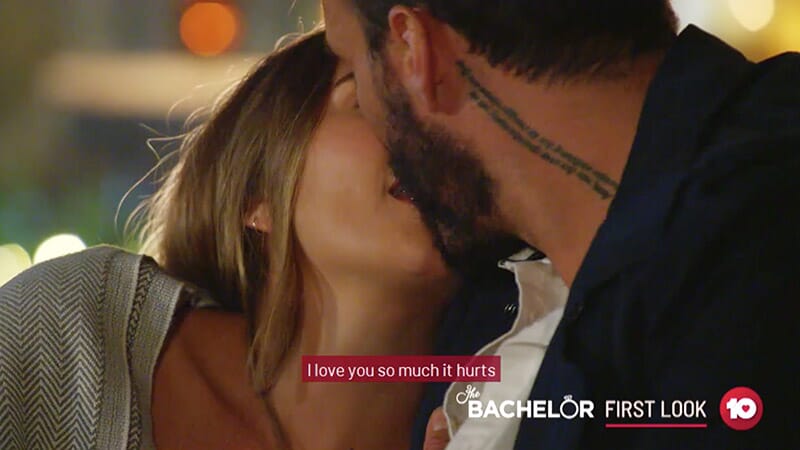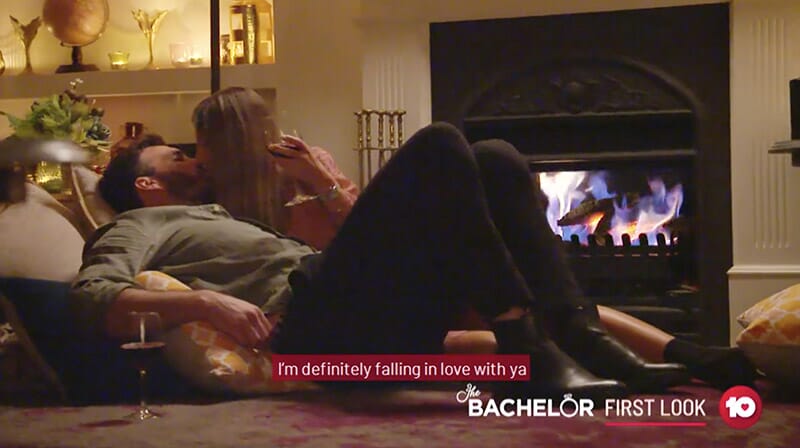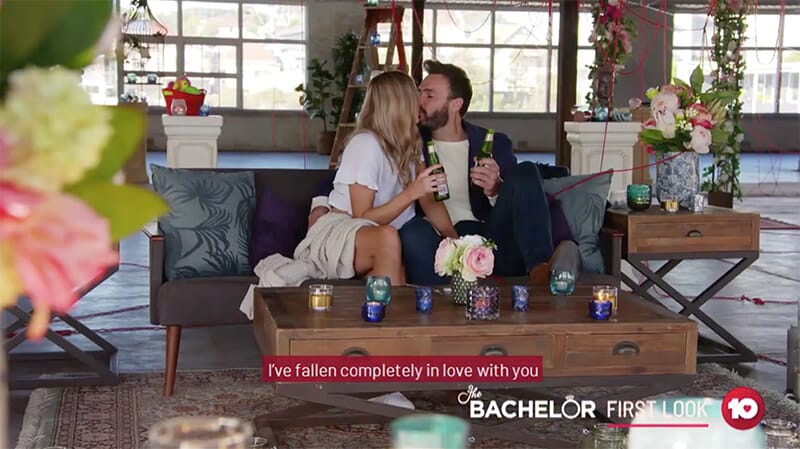 Despite all the kissing, Locky has confirmed he did not have sex with anyone during filming.
Speaking to The Kyle & Jackie O Show on Wednesday, he said he'd be 'crucified' if he got his leg over on TV and waited until he'd chosen a winner to go all the way with somebody.
'We had the rendezvous after the show, but because of COVID-19 and being locked up in a house in Perth, we haven't seen each other yet and it doesn't look likely to see each other until after the show,' he told the breakfast radio show.
The Bachelor Australia premieres on Wednesday at 7:30pm on Channel 10