The Married At First Sight drama never ends.
On Saturday, Mishel Karen shared her unexpected opinion of Elizabeth Sobinoff and Seb Guilhaus, aka the only remaining couple from this year's season, claiming they're faking their relationship.
Which then led to Liz hitting back, and pulling up some serious receipts in the process…
Here's what's happening…
The drama started after Mishel was asked if she thought Liz and Seb 'would last' or if they're more of a 'business arrangement' during an Instagram Q&A with fans on Saturday afternoon.
'I don't think there's anything to last, because I don't think it's true. But I do believe that together they are more profitable, than if they are not [together],' Mishel unleashed.
Her post quickly made its way to Liz, who then shared her own Instagram Story hitting back.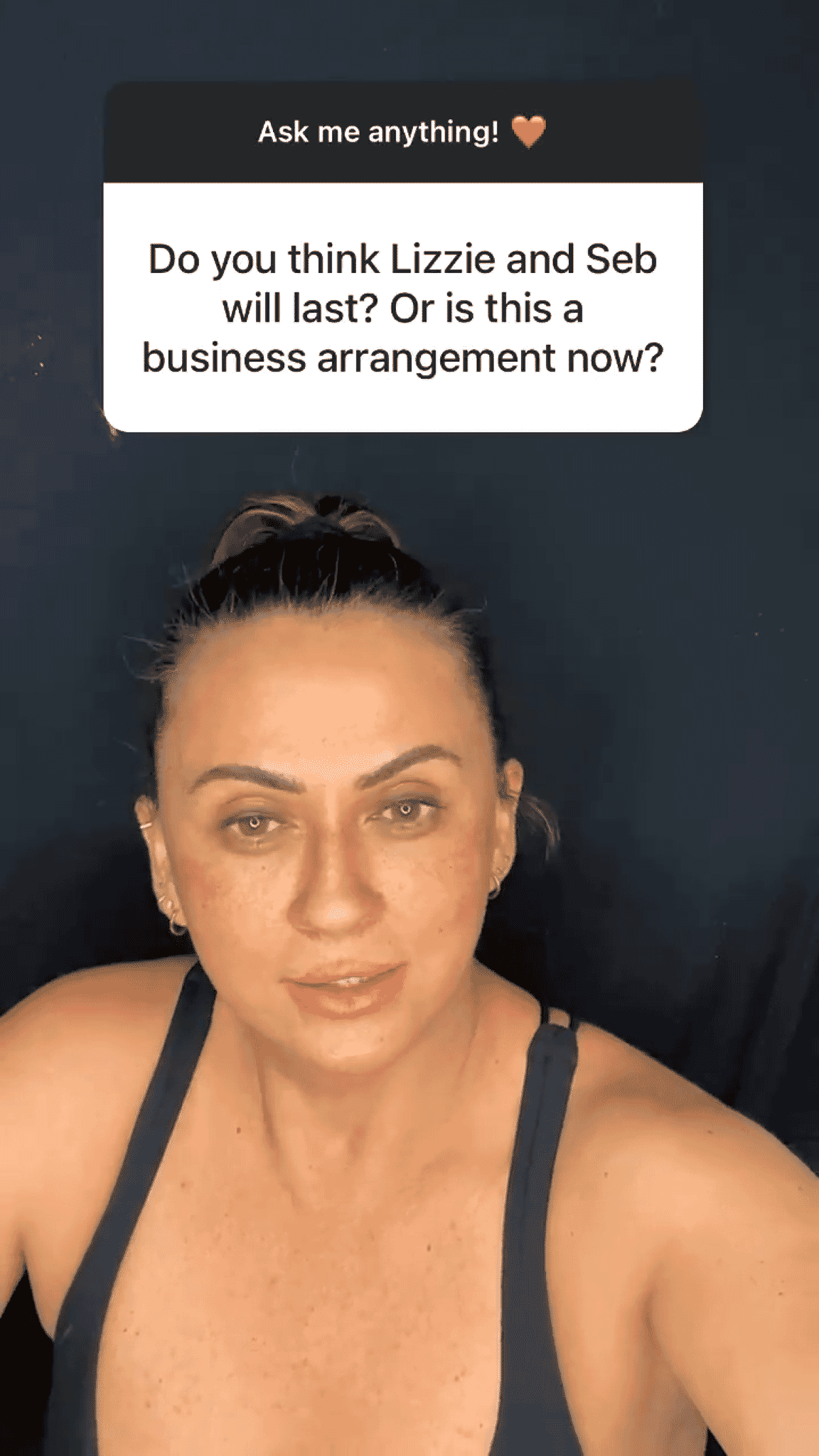 'For all the people asking about Mishel having a personal attack on me and Seb, these are messages sent to me last year…,' responded Liz, before attaching several screenshots of WhatsApp messages from Mishel back in November.
In the messages, which were sent towards the end of filming, Mishel told Liz how much Seb really does 'adore' her and complimented him.
Liz then said how how 'lucky' she was to have been paired with Seb, making it clear they were the real deal from day one.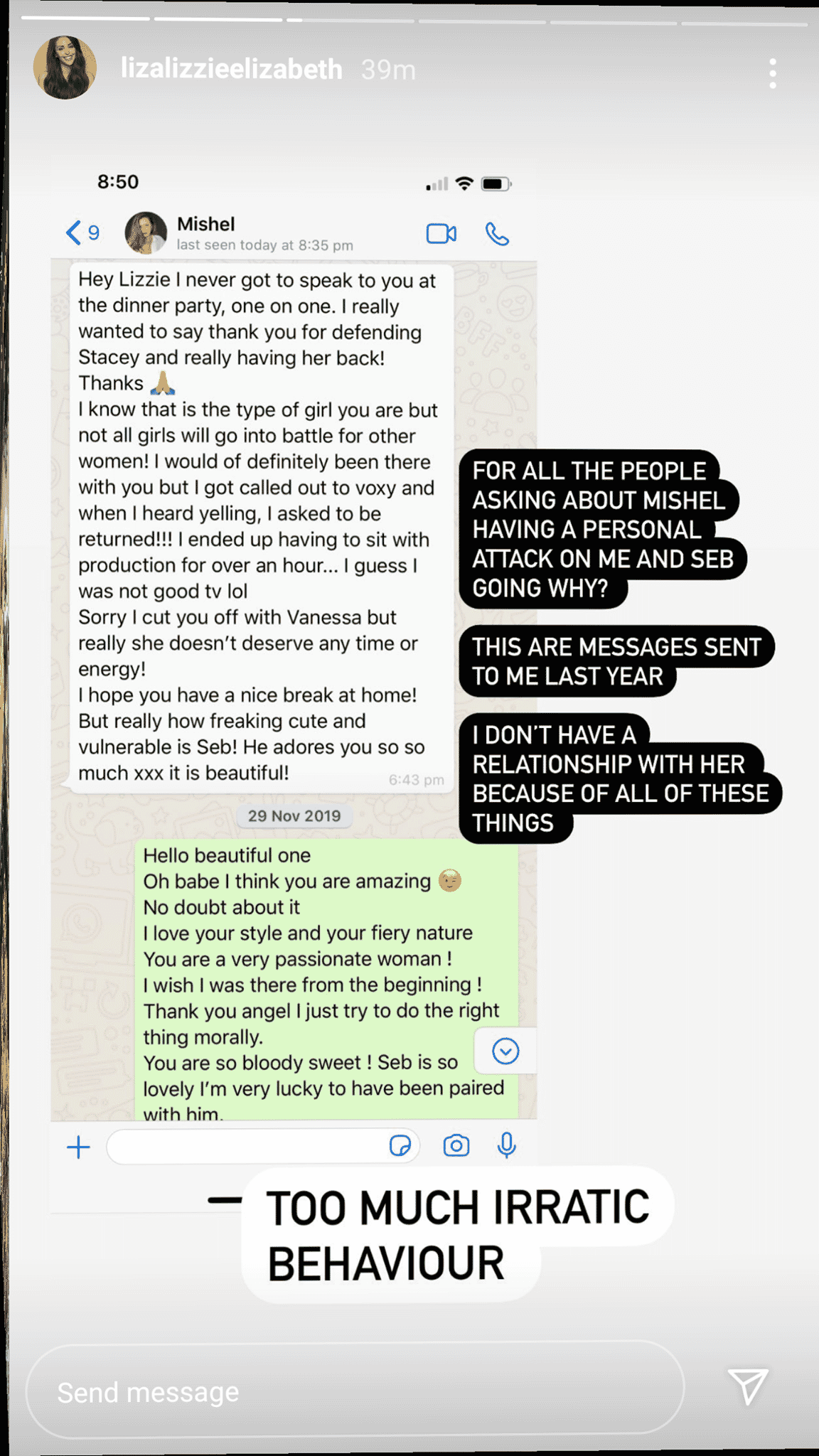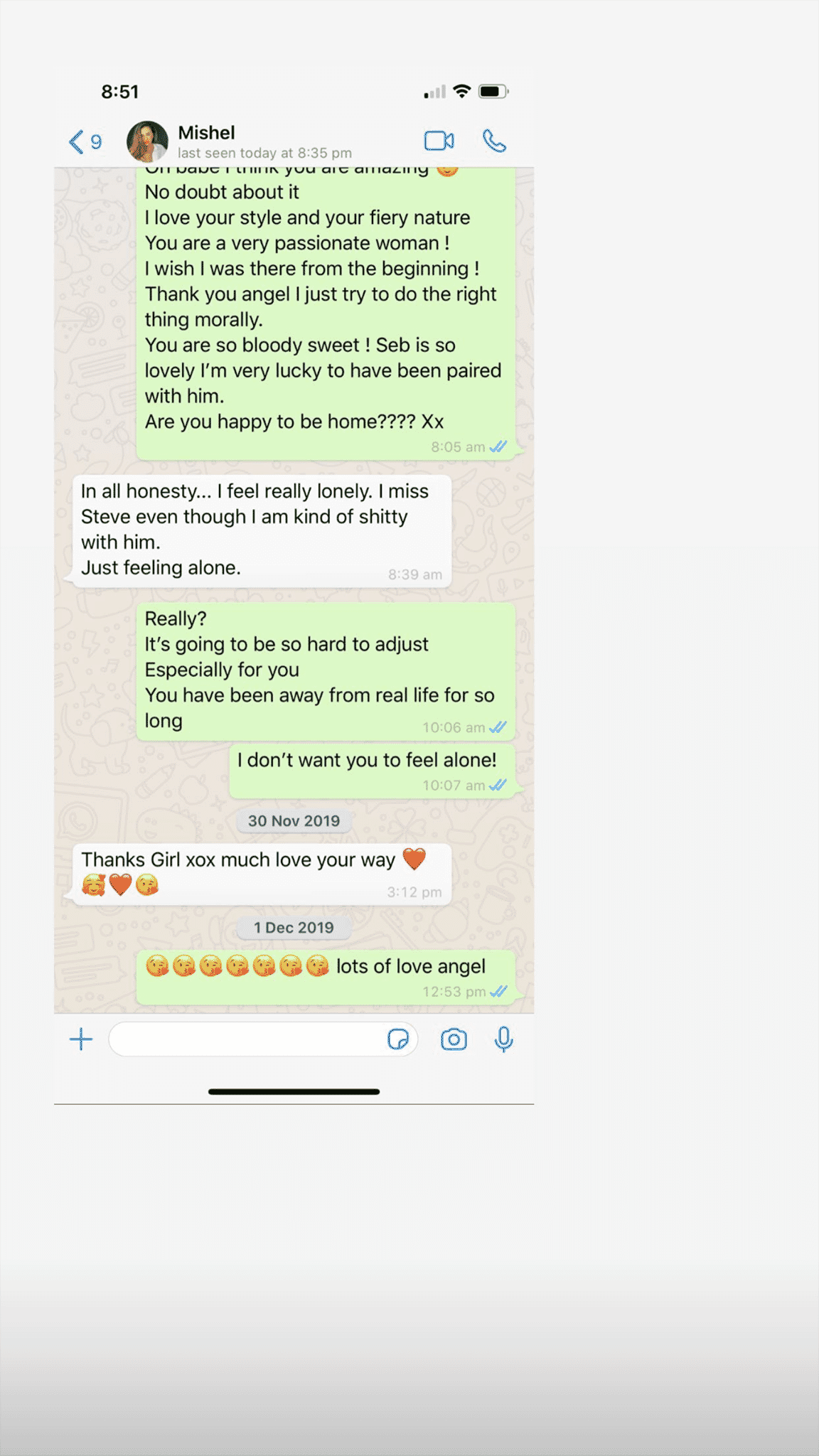 Why don't they like each other?
Liz and Mishel's bad blood stems back to January, from the reunion episode shoot in Sydney.
If we remember correctly, they had a big spat while filming the final ep – that was mostly cut from TV – and things got pretty heated.
On Saturday, Liz also shared a screenshot of a text Mishel sent her days after the finale to apologise if she came across as 'aggressive'.
Which is why we're confused as to why Mishel now thinks Liz and Seb are faking it?