Married At First Sight's Cyrell Paule lashed out at Jessika Power on Instagram on Tuesday afternoon, hours before they reunited to film the 'All-Stars' special.
The bad blood began on Tuesday when Jessika told The Wash: 'It's been two years now, hopefully Cyrell has matured a little bit. I have. She's got a baby now.'
Cyrell later responded on Instagram, sharing this lengthy rant below:
'Let's get one thing straight… just because I've had a baby, doesn't mean my morals or attitude has changed!!! If you want to come at me and disrespect me, I'll slap some sense back into you.
'Bitch… I pushed a baby out my Hoo haa… don't think I'll hesitate in knocking ur ass back to last week. Best things bout reunions… ur not hiding behind Instagram anymore… say it to my face.'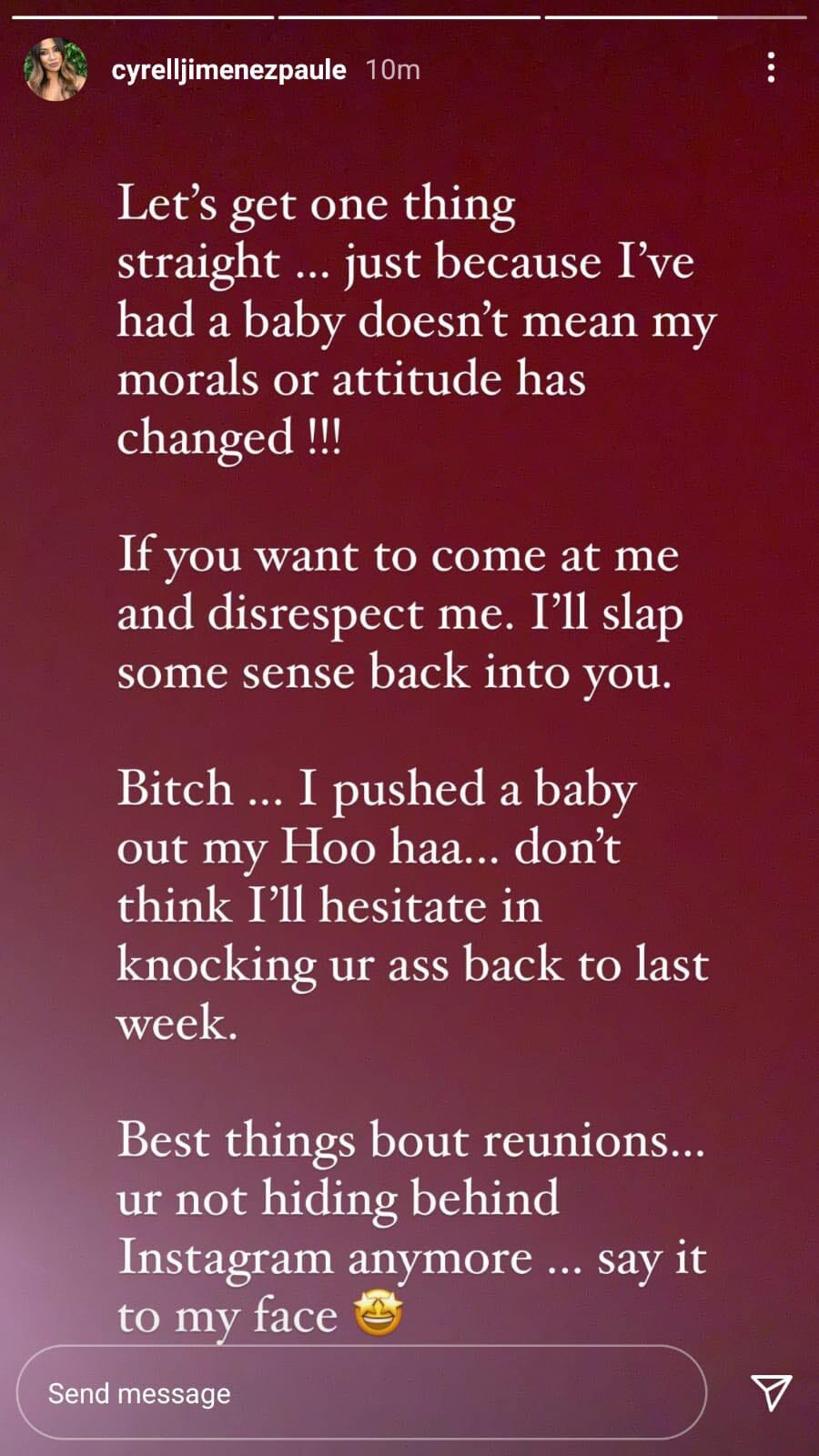 It comes after a insider told The Daily Telegraph on Monday that they're shocked that the two women will even be in the same room for the Married at First Sight All-Stars special, slated for 2021.
'There will be fireworks. I don't know how Channel 9 managed to get them all in the same room, Jessika and Cyrell hate each other's guts. Expect drama,' the source told the publication.
To see what Jess said about Cyrell in our video, click here.